Good morning! How are you?
I am still trying to recoup from our family vacation back home to Buffalo.
It always is so fast and busy when we go back home.
Today, I am sharing my Mom's gardens in the WNY region.
A lot of people know my Mom as garden girl.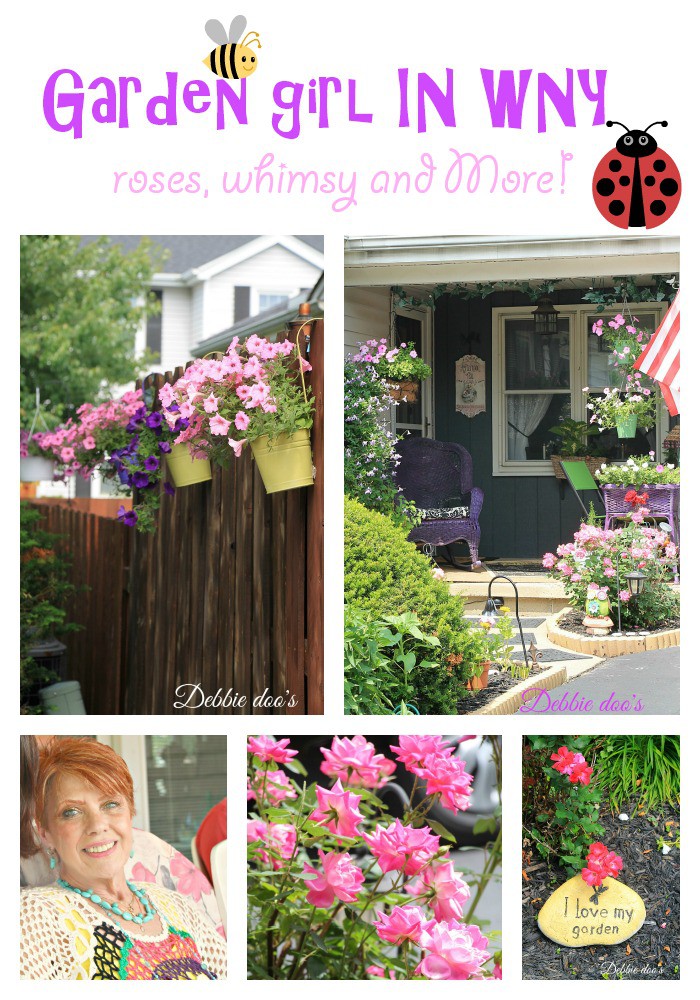 I have always been envious of my Mom's green thumb and don't think I have not tried to be just like her.
I have, but fail miserable.  You can see the difference in her gardens clearly opposed to what I post, which is Low maintenance gardening.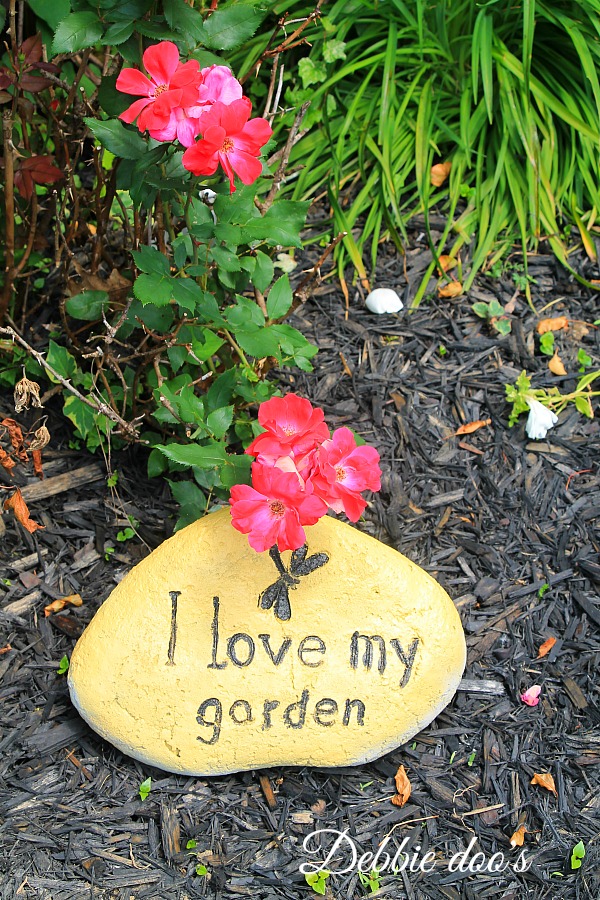 This could not be more true!
My Mom does love her gardens and she is out there often during the coarse of the day, either watering or weeding.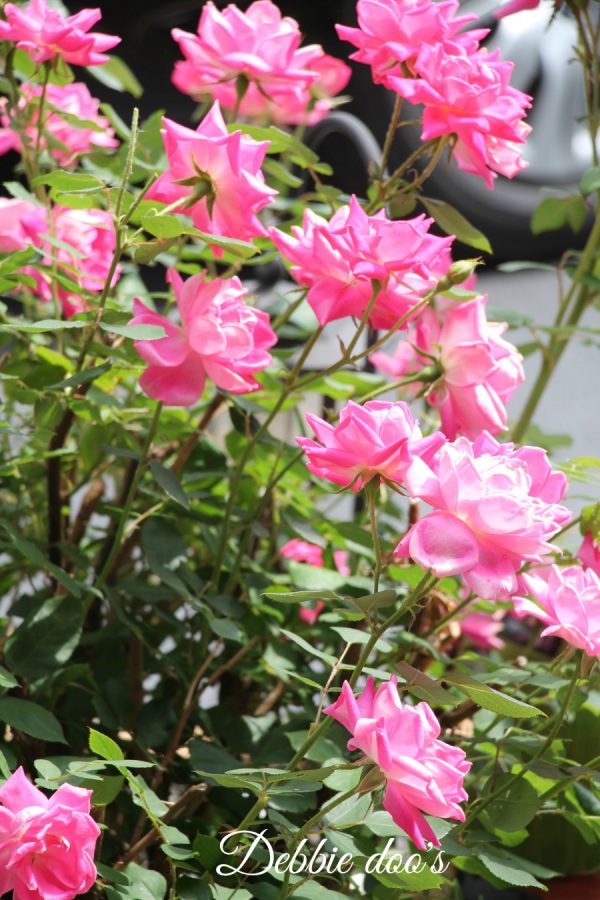 I have never seen an abundance of roses like this bloom on a  bush at one time.  
I mean at her home..I have seen it at let's say the Biltmore Gardens.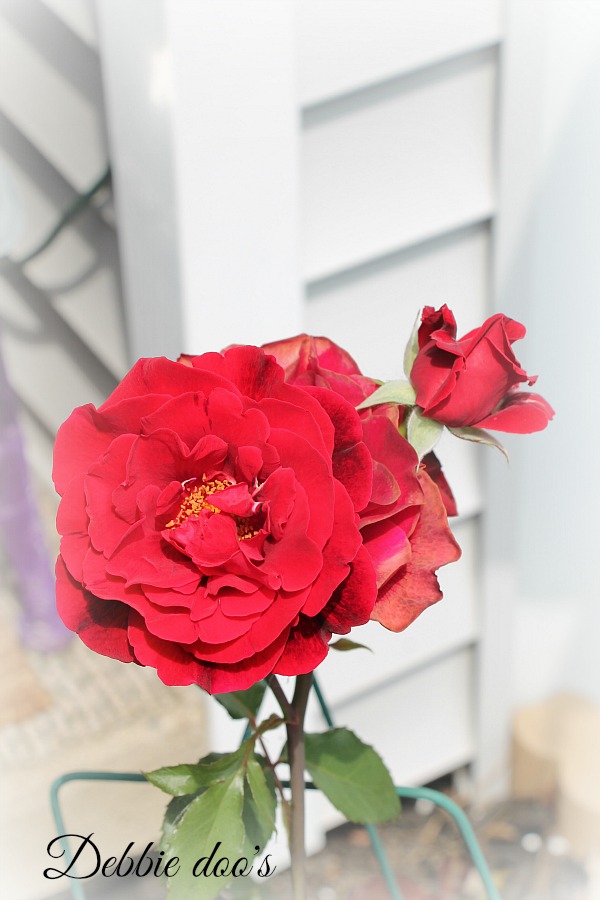 Any questions you have as I go along please feel free to ask.  I'm sure my Mom will be happy to come in and answer them for you.
Don't ask me, I know NOTHIN!:)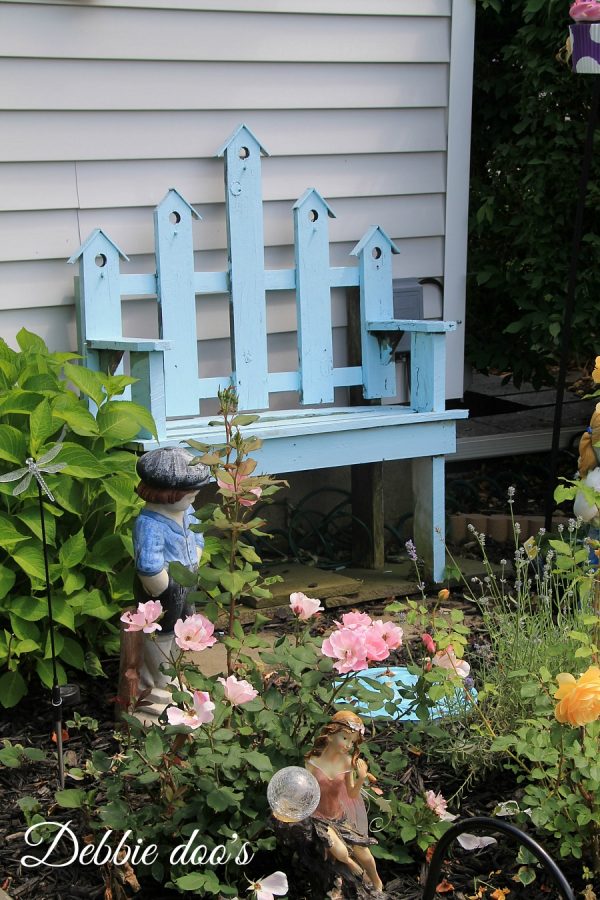 Did I mention she lives in a townhouse?
yes, her grounds are not that large, but every inch, every corner and every where you turn she has something cute, whimsical, and flourishing!
I told her, there is no doubt she has inspired many in the complex to garden.  I noticed it this trip a lot more people had flowers and cutesy stuff around.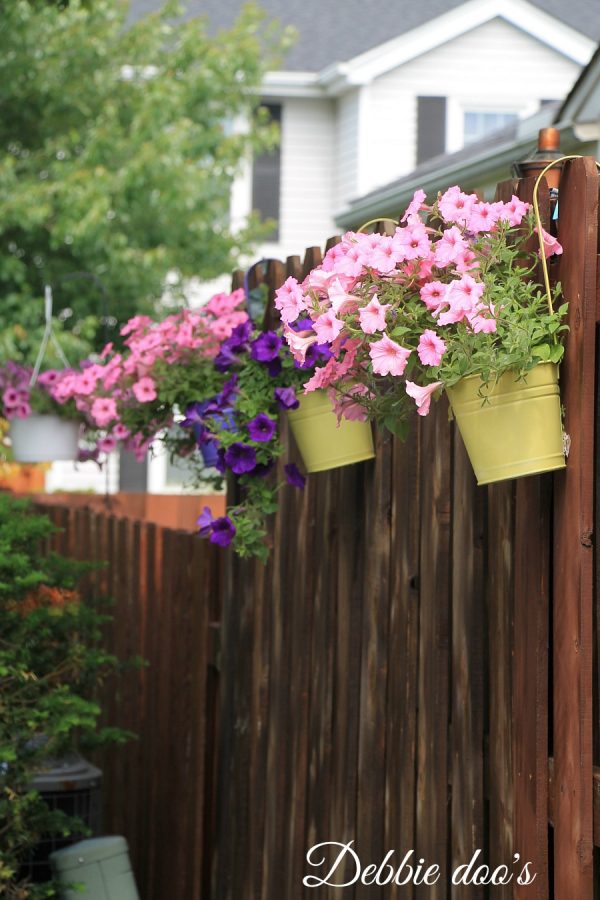 This is heading towards her back deck area.  She has the wooden fence up for privacy.  I really want to find some of these cute buckets.  
I love petunias, and those are something I actually do well with growing.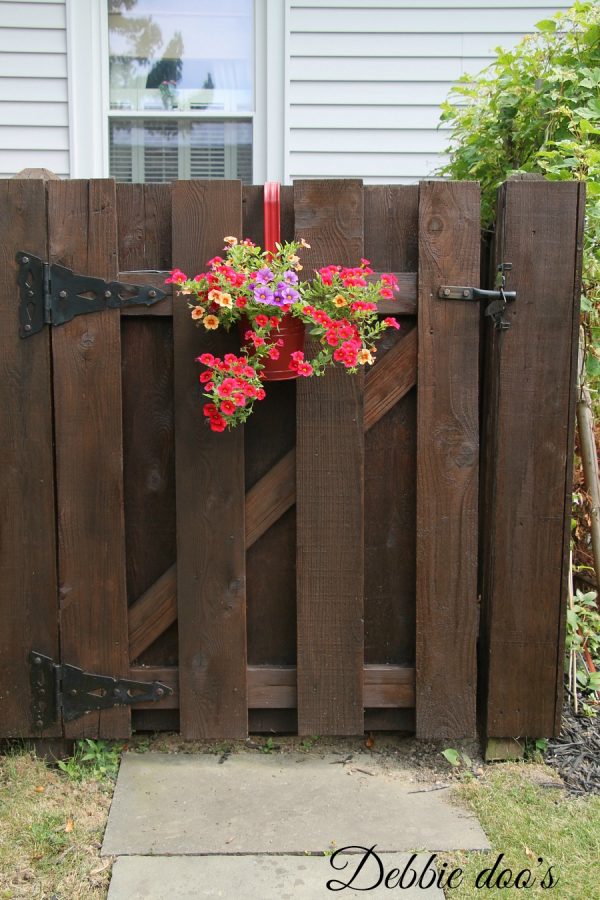 And when you enter this gate, you are greeted by more flowers, herbs and cute stuff to look around.
OYE, I know it's a lot, but she loves it all.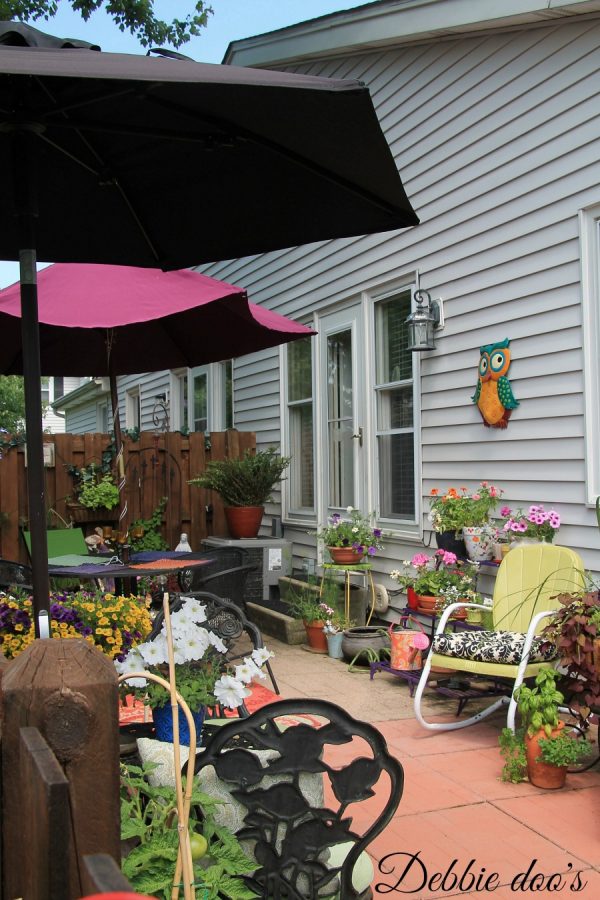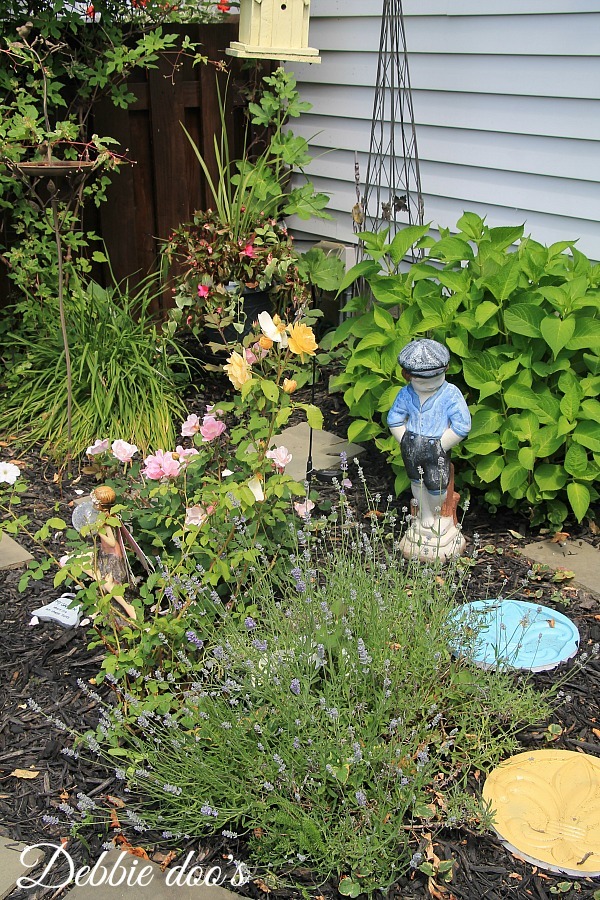 Here is her fresh Lavender bush I shared with you with I told you about the yummy Herb water.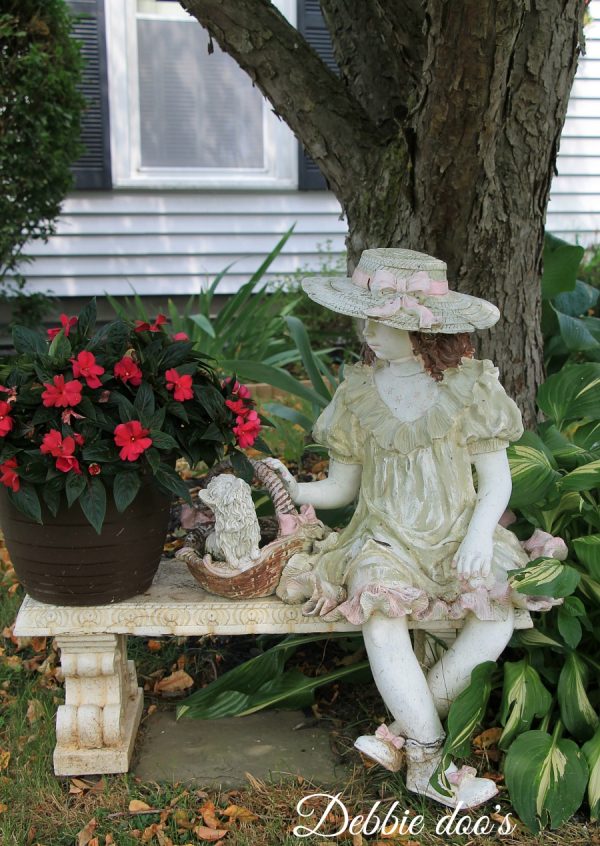 My Mom has had this cute little garden girl bench for years.  
I think she liked it because it had red hair, like her.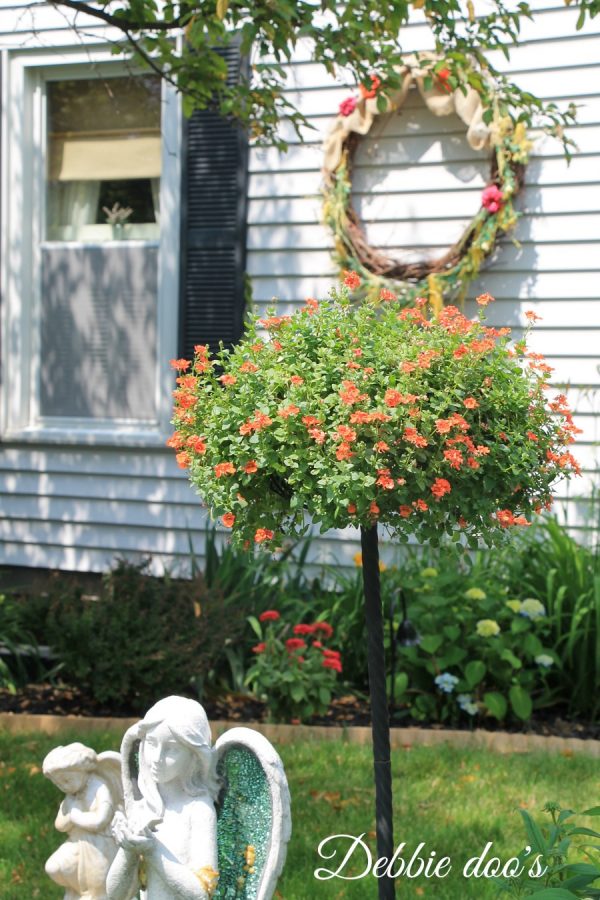 My Mom loves birds and angels, and you can see them scattered about everywhere.  
I believe just indoors alone, she has over 200 birds in decor and nick knacks alone.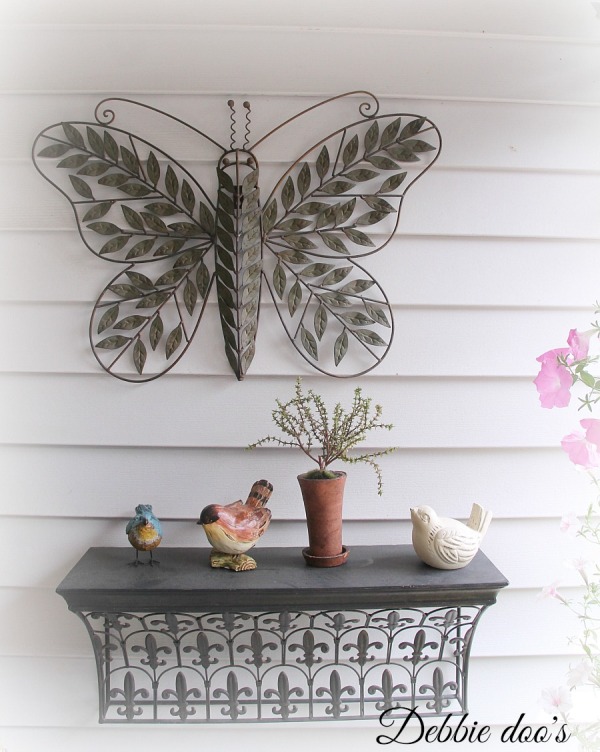 Here is a picture of my Mom…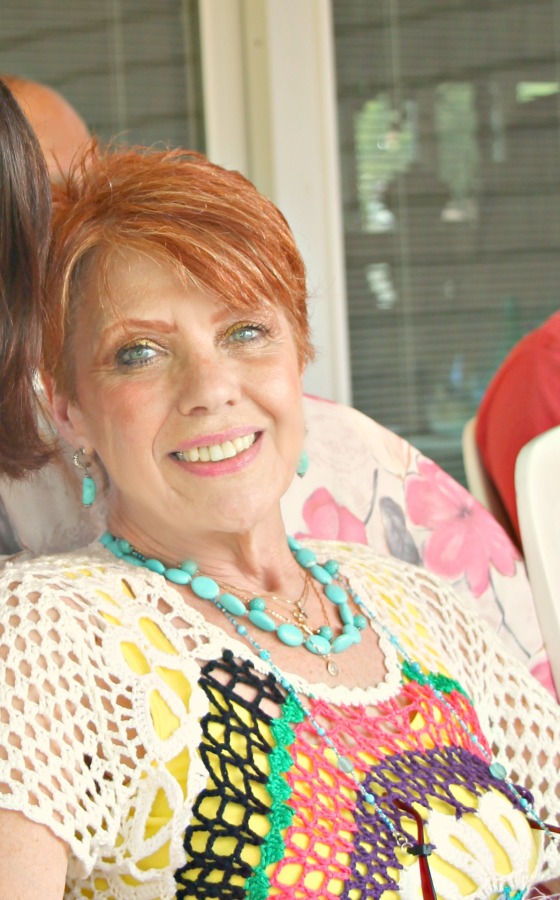 She looks like a pretty little garden girl doesn't she:)!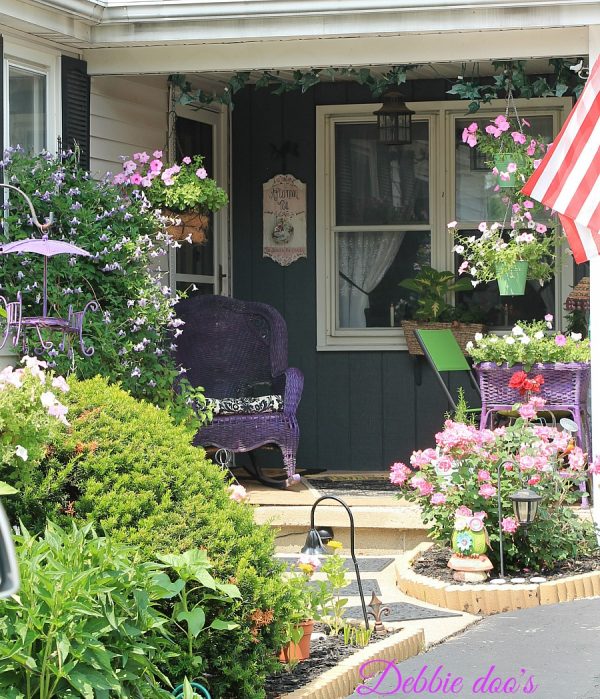 This concludes the Garden tour in WNY.
Last year sometime I shared her Fairy Gardens, you can check that out too while you are here.
Thanks for stopping over today.  Always a pleasure to have you.
Hope you enjoyed your visit and you come again.
XO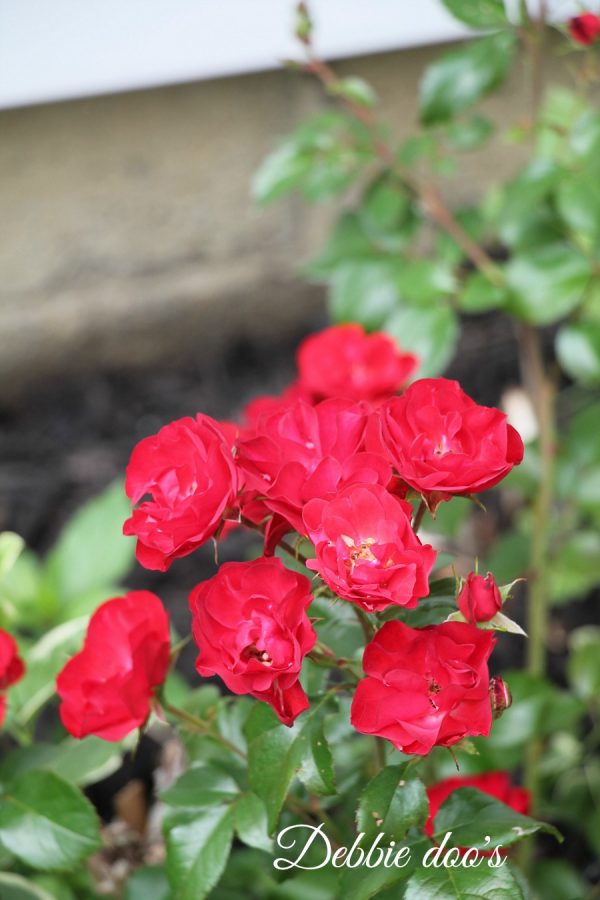 Thanks so much for your sweet visit today.  Hope to see you back again.