I don't know about your household this time of year, but mine, is football overload. Since our son is a freshman this year at Clemson University (Go Tigers 9-0) the house is even more the buzz around football. We have been to quite a few College games this year. Let me tell you, I have never experienced anything like it. Thousands and thousands of tailgaters, couches set up, flat screen TV's, speakers, tents, tables, corn hole, mass amounts of food, etc.. It's a crazy, fun scene. Clemson Memorial Stadium has been held in high esteem for many years. Whether it be players from the 1940's and 1950's, opposing players from the 1970's and 1980's, or even professional players in the 1990's, the ambiance of this special setting is what college football is all about.
(Recent tailgating party at Clemson University)
Speaking of football, as I am writing this post my husband and younger son Jack are watching the Bills versus Jets game. They don't even notice me. That is until the smell of food lingers in the family room.
Every Sunday our friends alternate and host a Sunday funday at their homes. It's centered around football and food of course. It's only taken me about 30 years to get into football and learn the game plays, shout outs and lingo. Most recent being "Go D"!! I actually asked my husband who D was hahahaha!~ Turns out, it simply means go defense.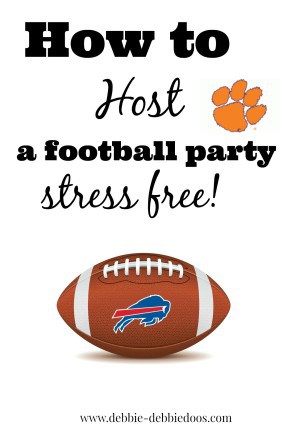 Today, I am going to share how to have a fall football/tailgate party from food to decor in less than 30 minutes. You do not have to make this a stressful event. Our college boy will be home for Thanksgiving break. You can rest assured there will be football on.
I had to try out these new Ball Park® Flame Grilled Beef patties, and Tyson® Any'tizers Boneless Wyngz – Honey BBQ.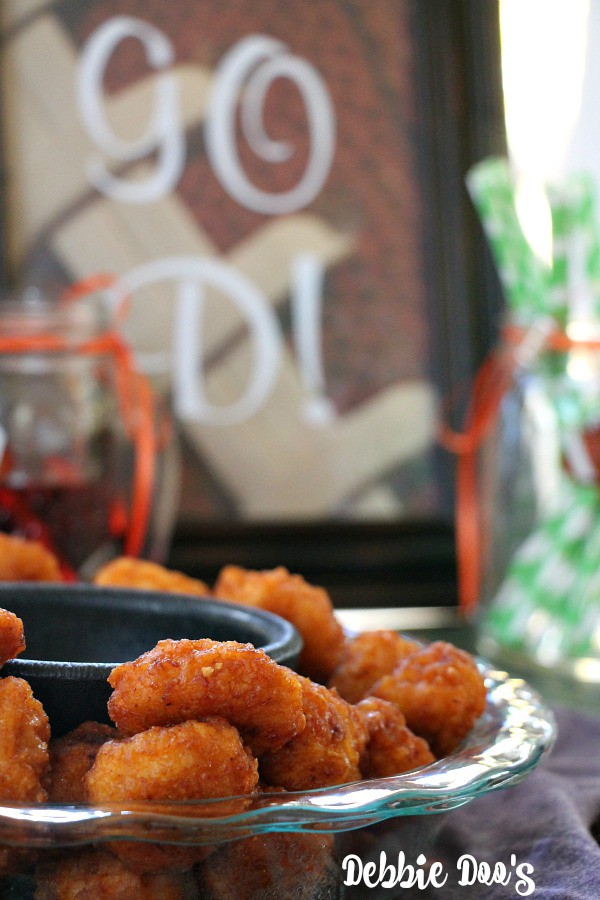 I have some serious foodies in the house. It has to live up to their standards:)
In less than 20 minutes, I had delicious boneless honey wings and
a Chili burger that melted in our mouths. You would think I slaved all day in the kitchen.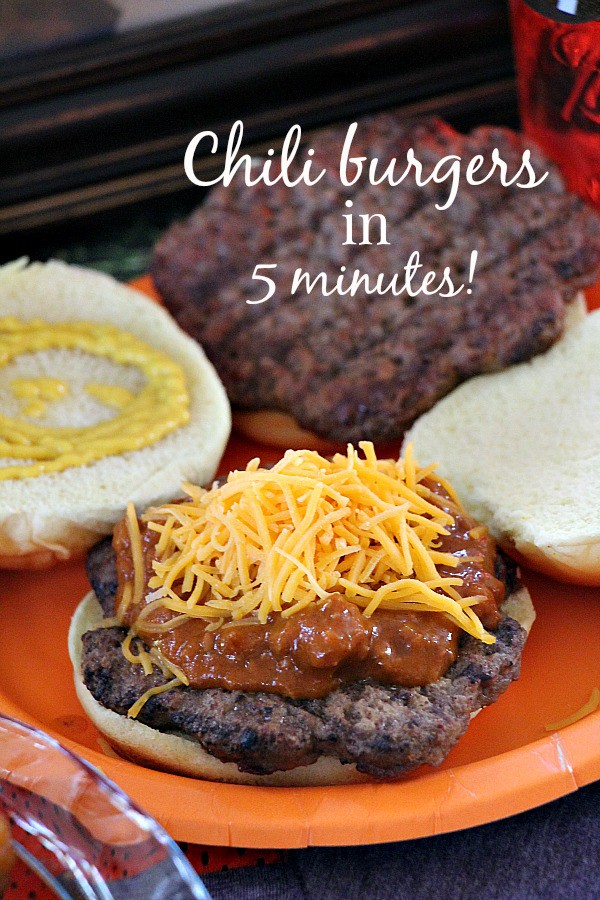 I even cheated on the chili and used a canned, minus the beans. Topped with shredded cheddar and a dab of mustard and this burger hit it out of the ball park..or should I say football field?! Best part of it was, I didn't even have to make them on the grill. They came already cooked and ready for the oven or microwave. I used the oven method for both the wings and the burgers.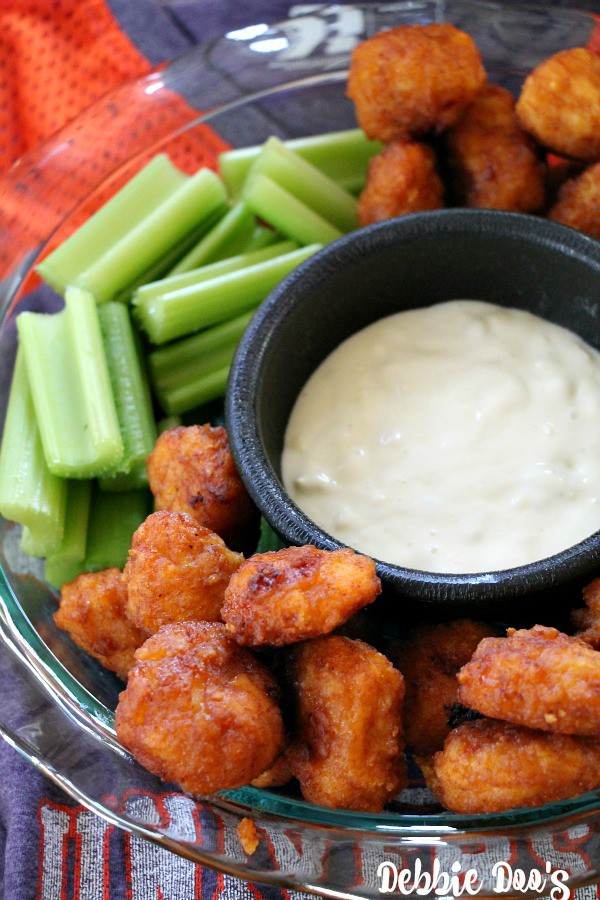 The boneless honey bbq wings were the perfect bite sized appetizer. Served with a side of blue cheese and celery sticks.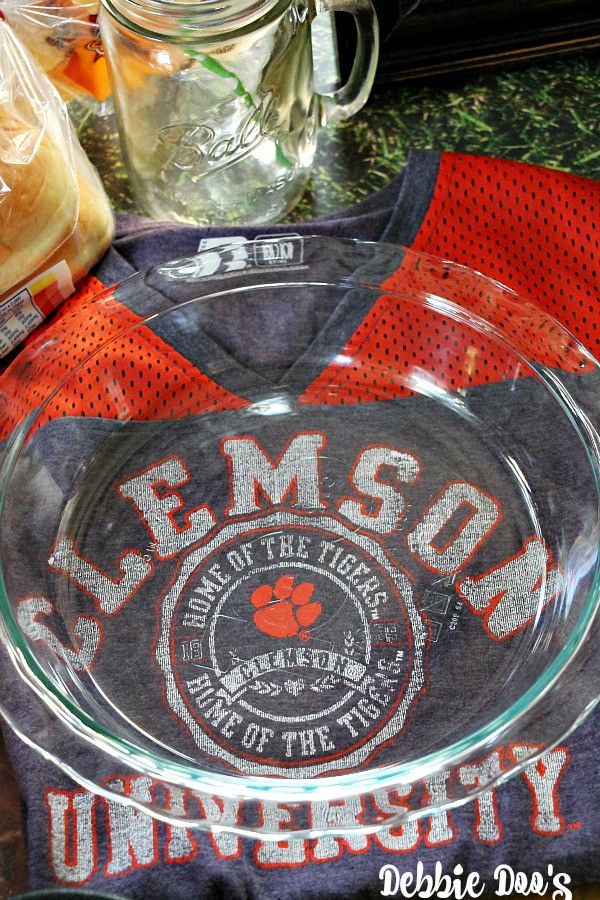 For my table top decor I used some University t's to layer the table, and made my own art work out of scrap paper and stickers. Plunked a few colorful straws in a mason jar and tied some ribbon and added the football stickers to them as well. No fuss, no muss.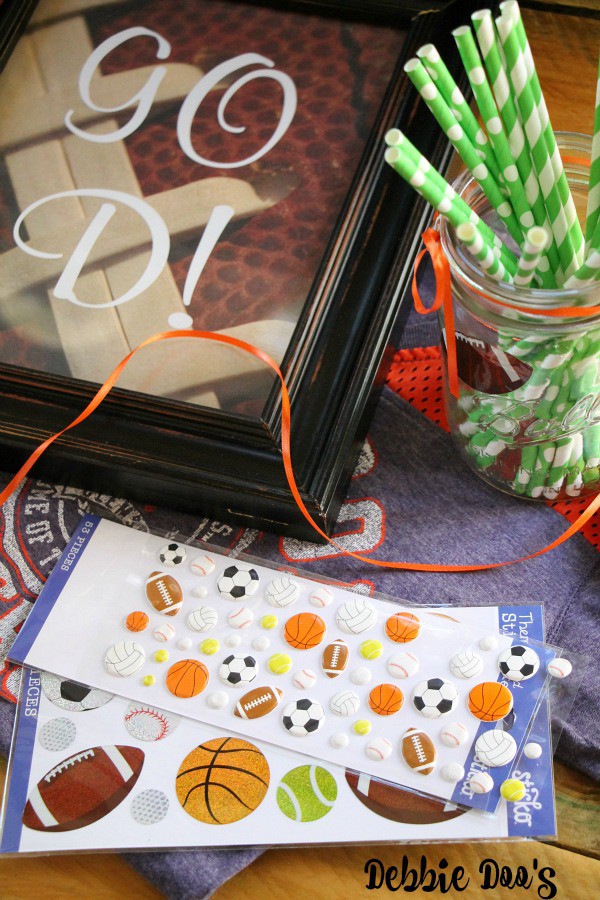 It's game time~
You can find both the Ball Park® Flame Grilled Beef patties, and Tyson® Any'tizers Boneless Wyngz – Honey BBQ in the freezer section at your local Walmart. They both come in a bag with a variety of other flavors. I chose what I know my family would love..which is always honey BBQ and a traditional flame grilled flavor burger.
This is a sponsored conversation written by me on behalf of Tyson® and Ball Park®. The opinions and text are all mine.