Hi there everyone.
Linda here, Debbie's Mom back to share my Fall outdoor gardens and porch.
From fairy gardens to scarecrows.
You may remember I shared my fairy gardens back in the summer.
Well, now it's the scarecrow gardens.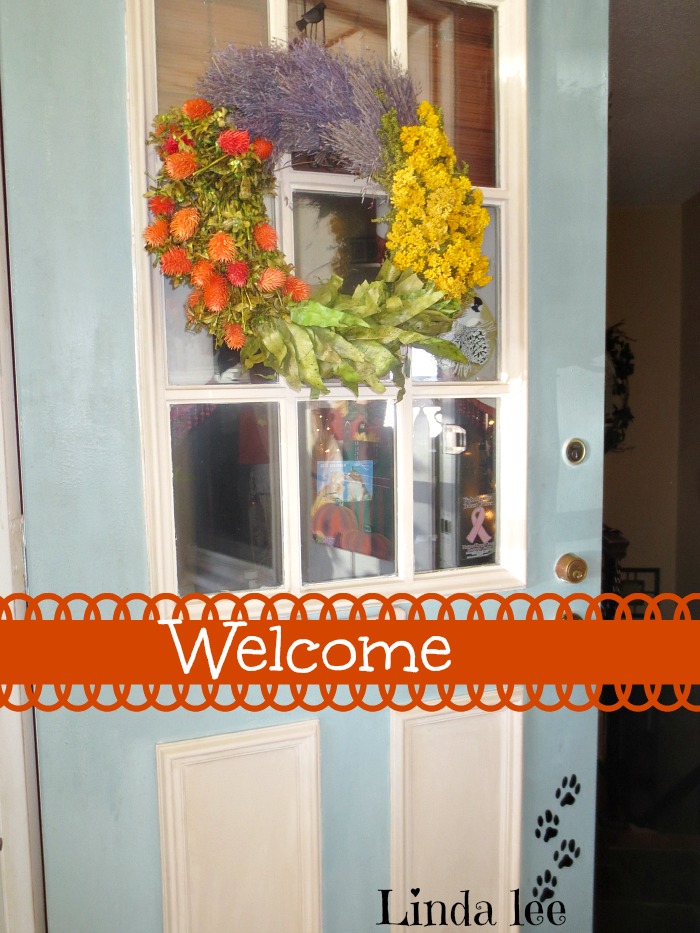 A few years back when Debbie used Annie Sloan chalk paint, I decided I would try it on our front door.
This is duck egg blue and it is holding up very well two years later.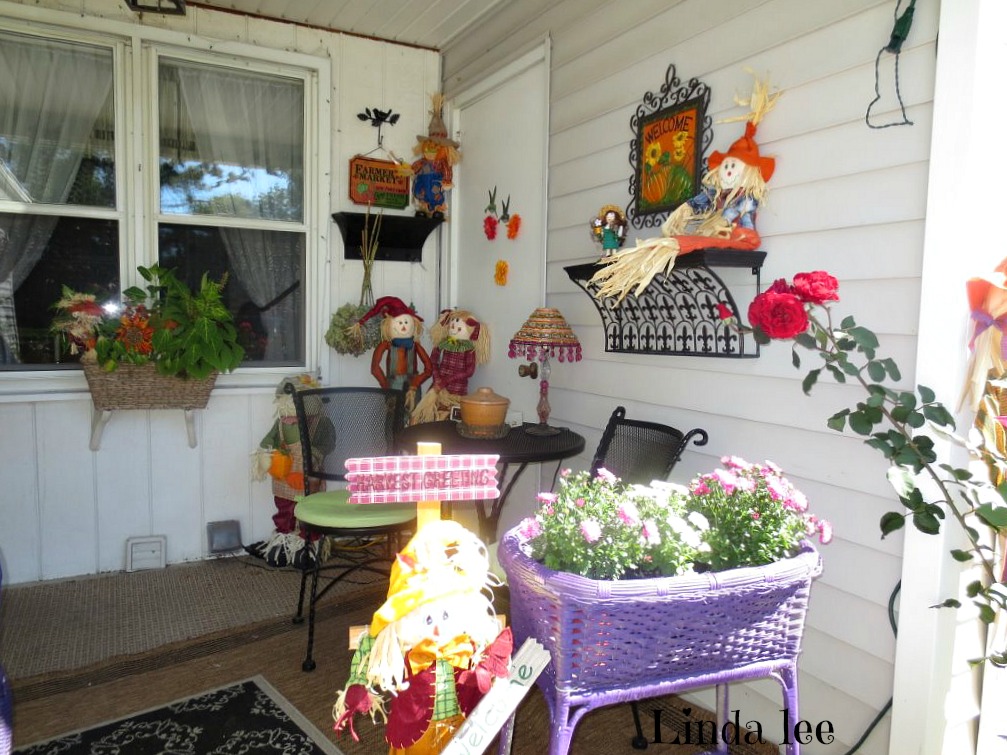 Scarecrows galore.  As you can see my spray painted wicker furniture is a nice accent with the orange, reds and yellows.
Beauty of spray paint, I can always change it up.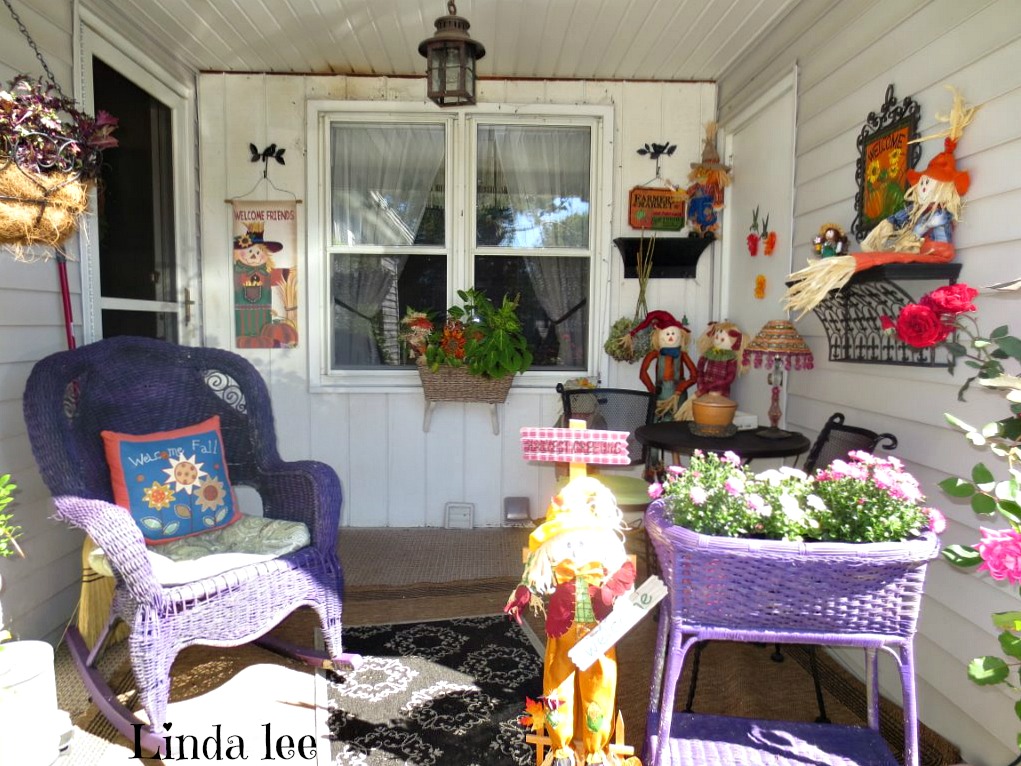 You can see where Debbie gets her love for color.  I have always loved it too!
The little welcome scarecrow came from big lots.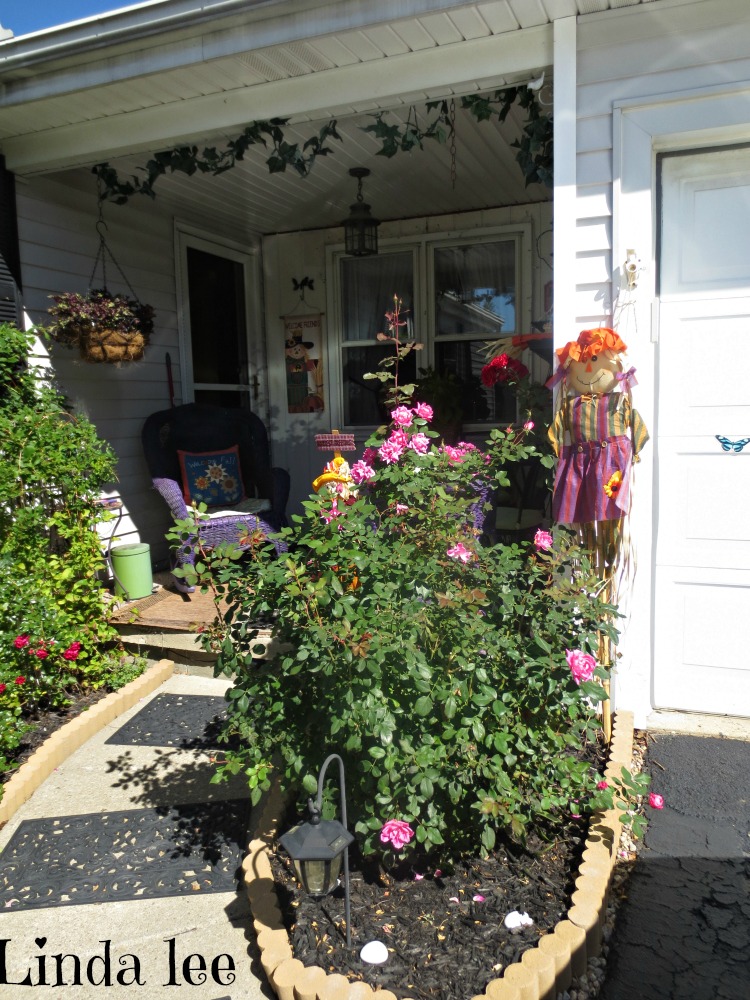 My gardens are still blooming, which is unusual for this time of year.
Pretty soon they will be snow covered.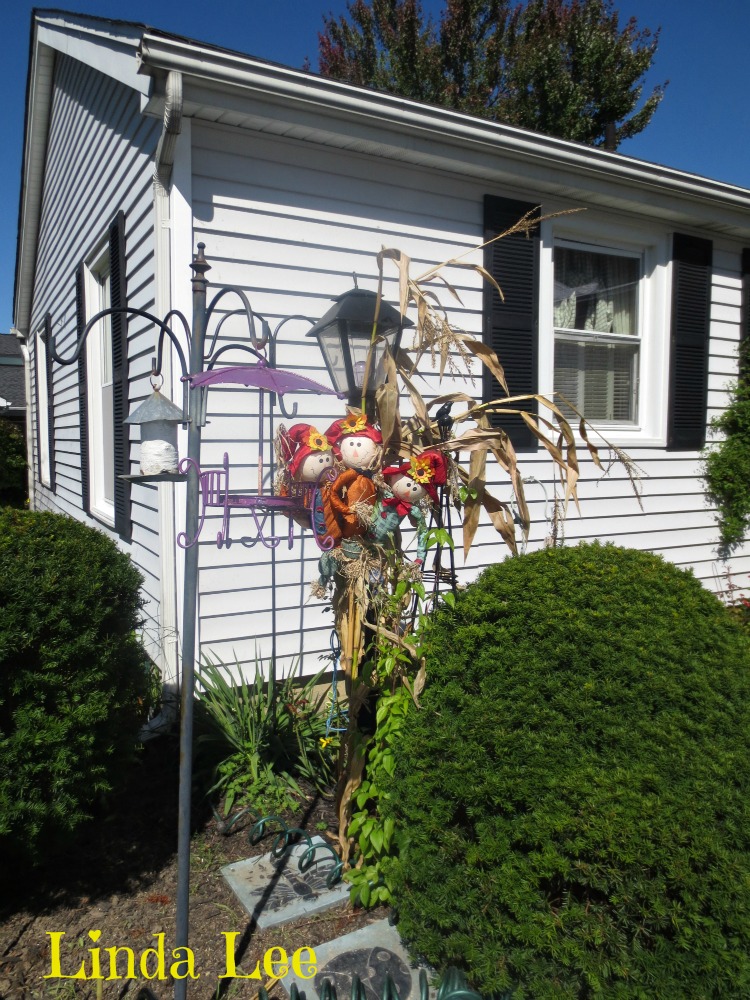 This is where my sunflowers pop up each year. Now cornstalks and scarecrows.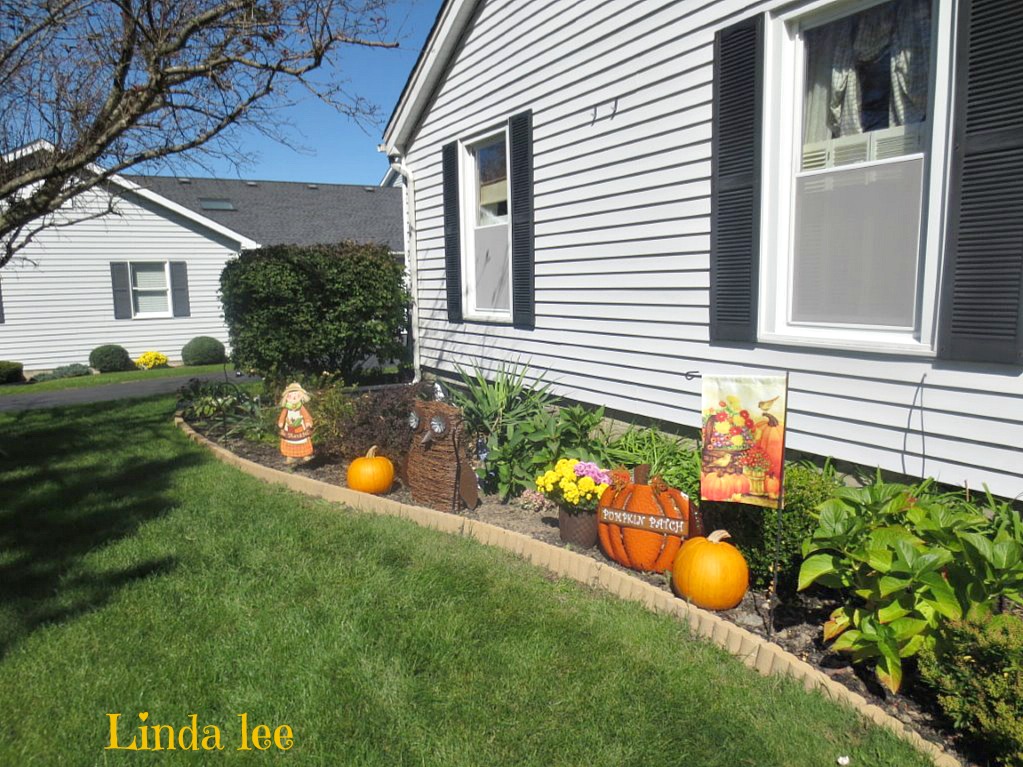 I created a little pumpkin patch in the front of our town home.
The big owl came from TJ Maxx and it lights up at night.
So cute!
I had a neighbor recently stop by and say, everything looked so "Zen" around here.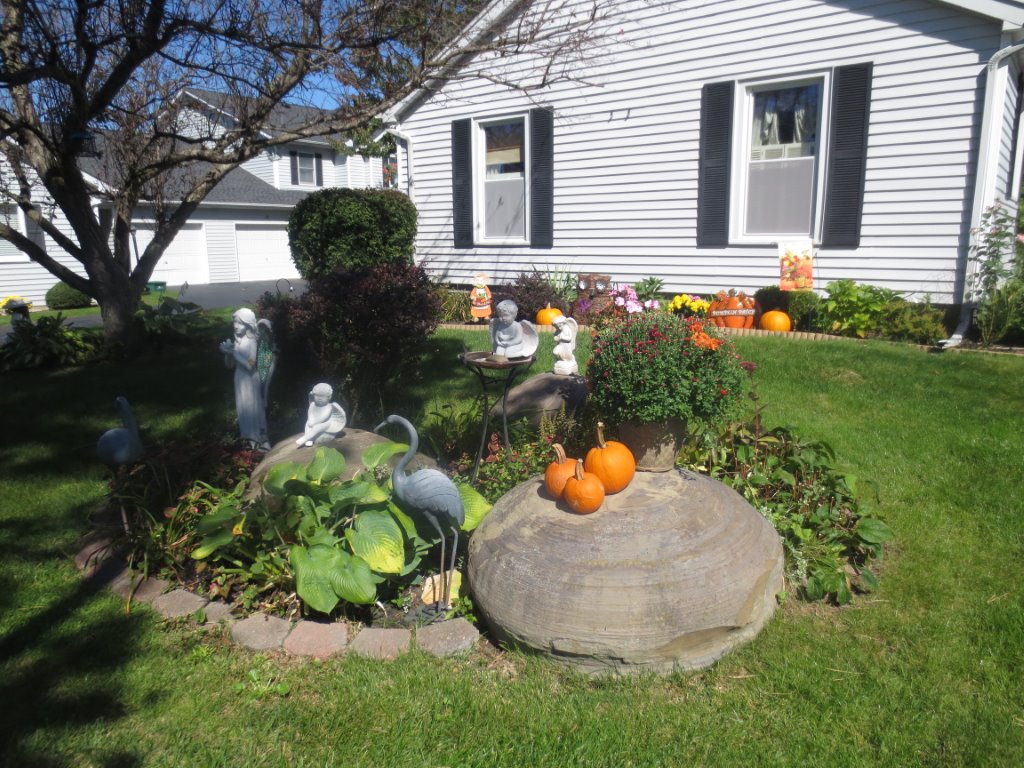 Hope you enjoyed my Townhouse Fall outdoor tour.
See you again real soon.
Linda,
Debbiedoo's Mom:)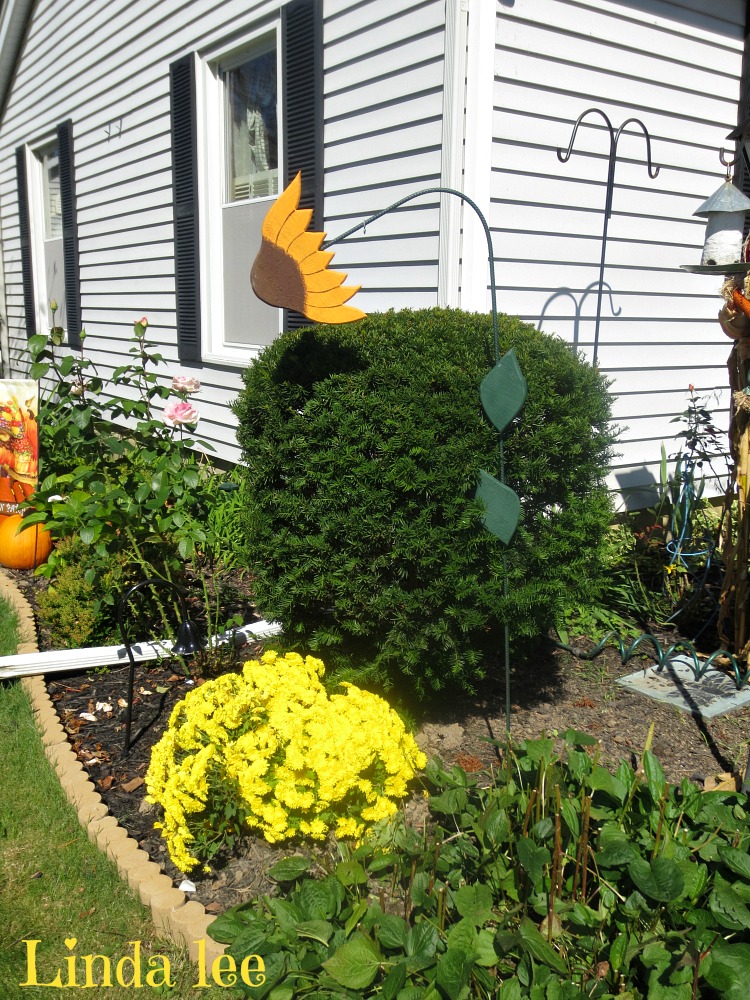 You can follow Debbie around.
I'm sure I will be there too.