Welcome!
I have a few Coastal living ideas that I recently found at a local antique mall and thought I would share with you coastal lovers.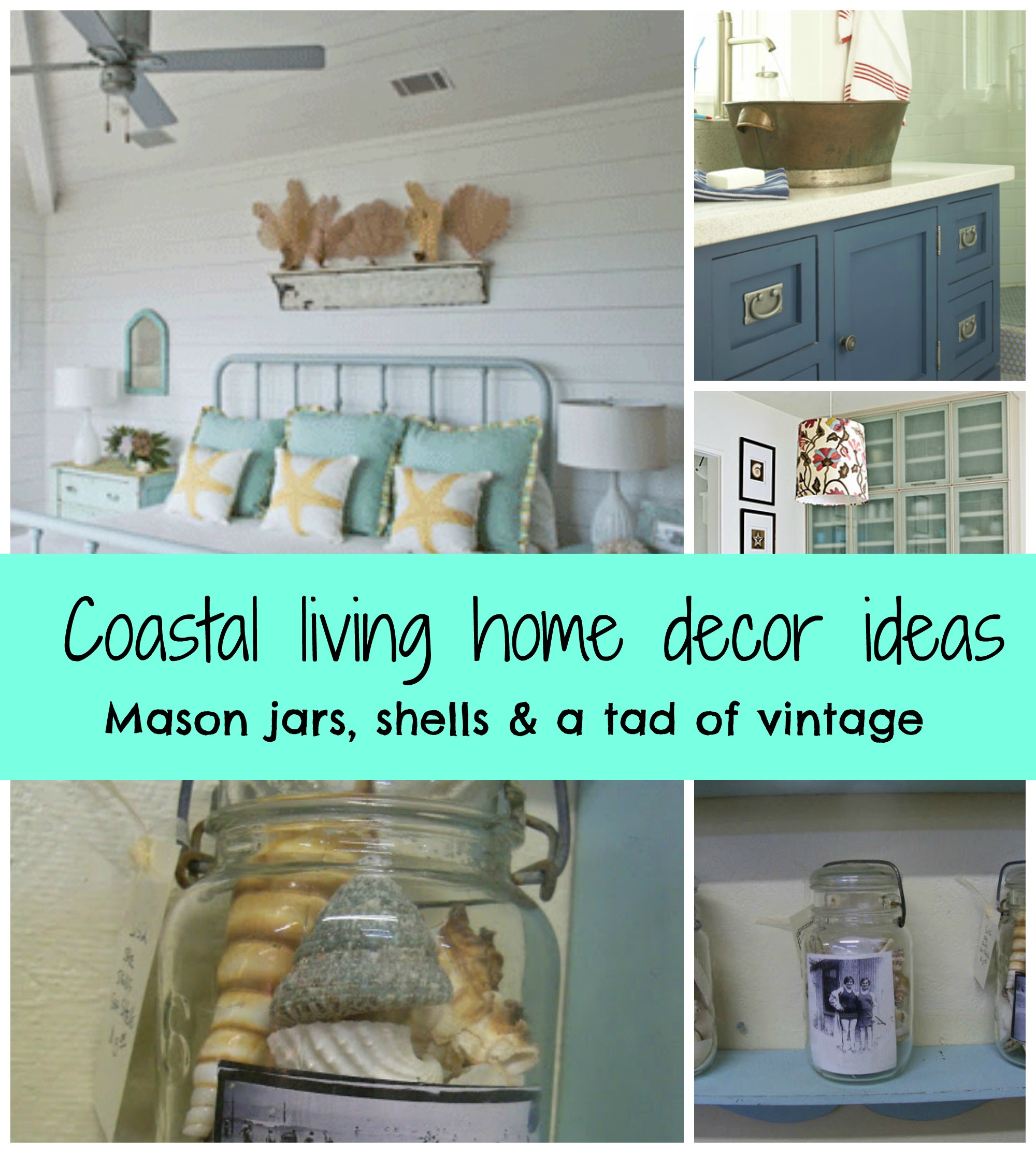 During our last trip to the antique mall, we saw a lot of displays. One that caught my eye was the coastal living section. This antique mall also has vendors that carry new decor as well. I thought I would share some of these nifty ideas.
Pretty picture frames
and candle holder accessories.
This one was my favorite…they did some black and white photos and added shells to the jars…the women are in vintage bathing suits…how cool! What I love about this most is you can do it on a small budget….very NIFTY indeed!~
Pretty shell mirror
This you could even make yourself…easy I would say! How about some more coastal living ideas……
I love the color inspiration in here…and the shelf is a great idea.
I really love this color blue…and check out the sink, that is so cool! Simple copper bucket is what it looks like to me.
All picture images found from Coastal living.
Knowing me, my Coastal living would look a little
more like this:}
Just kidding!
Have a great night everyone!
Hope you found some coastal inspiration.
Thanks for stopping by today.
If you are not a regular here, stick around and browse awhile.