First things first.  Clean the crud!
Remember it was someone else's crud, for who knows how long.
I usually use a cleaner with some antibacterial in it.
I then removed the drawers and did the same scrubbed.
Removed and cleaned hardware. 
I did NOT even have to prime this piece before I started.
Straight up spray paint did the trick.
I took my spray paint of choice…
For the drawers I used:
for the rest of the piece including the hardware I used
Let it dry for a couple of  hours.
I then took my craft paint
and a paper towel and lightly rubbed the edges and the top, and wiped to get a streakish look, I used the worn penny color.
Took my stencil and stenciled away….
Stencil purchased at hobby lobby
You do NOT want to put the tape on too hard, just lightly…you may risk removing some paint..in my case I did not have a problem. A lot of you gals have indicated you have NEVER stenciled before.  I would suggest a few practice runs on perhaps some cardboard.  The key is not to glob too much paint on the sponge or brush applicator.
I then printed up the graphic of my choice which was butterflies from the GRAPHICS FAIRY
I cut them and tea bagged them. 
Which basically all that is is boiling some tea bags, throwing my butterflies in the water for a minute, and gently removing them to dry on a cookie sheet.
I then took my My Mod podge and placed them where I wanted to and Mod podged away.
Now if I wanted to, and I did NOT, I could use a poly finish on top to protect the piece.
I do no anticipate this piece getting beat up and a lot of wear and tear so I skipped it.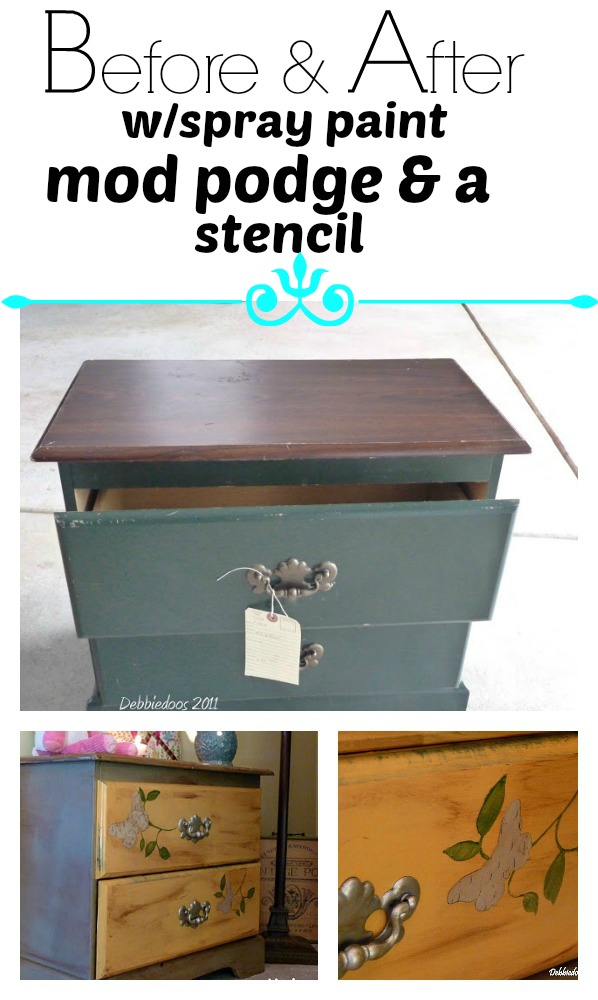 Thank you so much for visiting with me today.
If you are new here, welcome! I am also very excited to share my new stencil line with you.

[envira-gallery id="32693″]
Thank you for your visit today!
To view my stencil gallery projects you may check out my Debcreates.com page. 
I share all things, thrifty home decor, crafts and a recipe or two on occasion.
I also have an Etsy shop!

Sign up today and receive a few freebies. 12 months of seasonal printable art.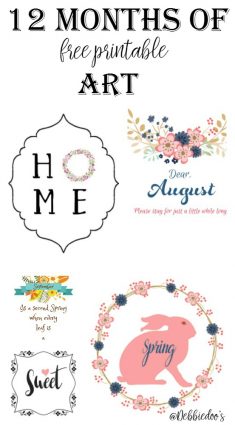 If you would like to commit to becoming a subscriber, I would love for you to join me.