Are we really over the hill?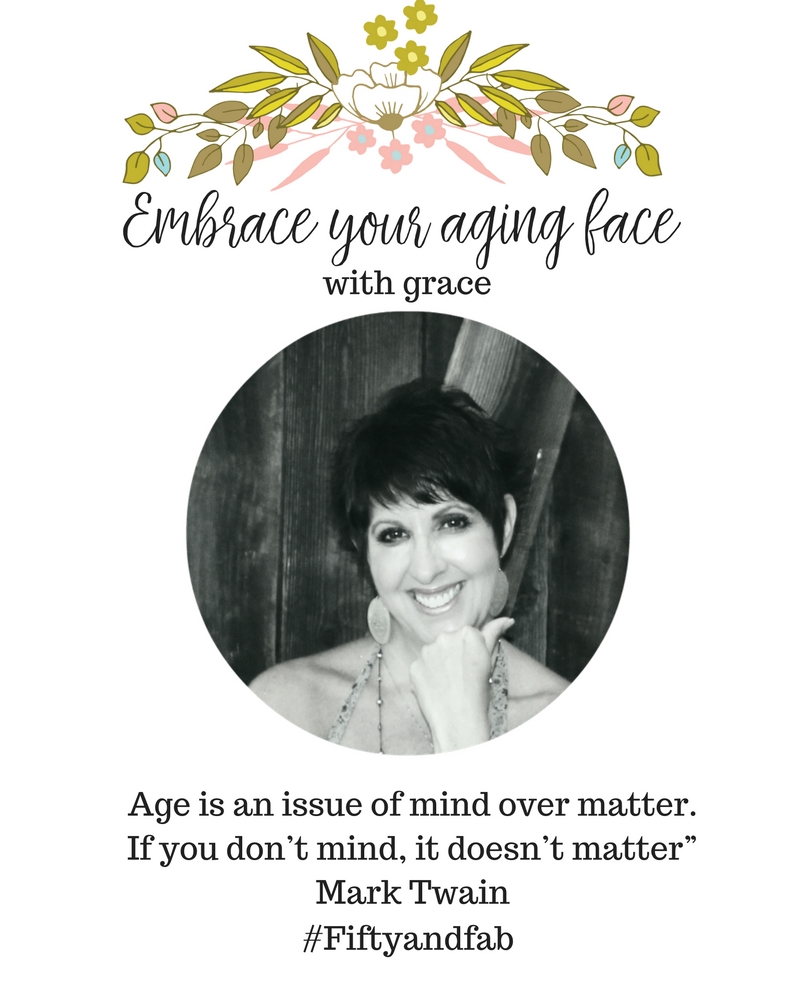 Good day to you all. Today on the blog we are shaking things up a little different. I am actually pretty excited about this. Back a few months ago, I was invited to a group with all like minded women. Not only like minded, but my age and older. It was actually refreshing to know how many women my age and up are still blogging. You know based on my feelings,  I sometimes feel out of the loop, not young enough, not cool enough, not trendy enough, blah, blah, blah. I have since embraced my age. In fact, celebrating it, enjoying it, and really taking it on full force. You know when I wrote about being in a funk, and then about my menopause whoas, it wasn't all a good time for me. I can honestly say, I feel totally rejuvenated since putting it out there.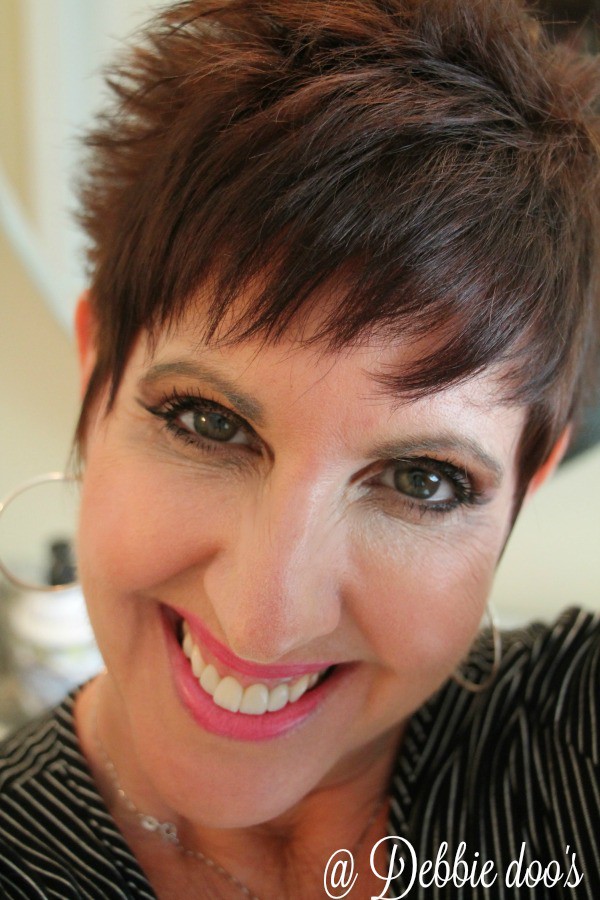 In fact, I have gained a bit more confidence then I have felt in the past decade. It's almost as though a light bulb goes off and you say to yourself, "hey what are you waiting for"? Go for it, express yourself, you have nothing to lose. I used to tell myself all those things, but never actually acted on them for fear of failure. Truth be told, you can't succeed in anything, unless you try. And truth be told, you are failing if you never try!
After a few months in our group I suggested to the ladies about doing a blog hop of some sorts with only our age range. The women loved the idea, hence here we are today. You will find some awesome women, talents, stories, obstacles, and just a sense of being a part of the pack, if you will. I know this for certain because most of my readers are my age and even +20 years. You have no idea how lucky I feel to have that.  You know why? Because you are confident, you are who you are, and proud of it, and have many stories to share yourselves. Some have shared them with me. Not to mention, you are loyal. There is something about aging that makes you all of the above things and so much more. The younger generation just doesn't quite get…yet. Oh, they think they do, trust me when I tell you HA!~ And for the younger gals that do read me, I am so happy you are here. It tells me you are a smart cookie with an old soul.
I wasn't sure what I wanted to share with you today.  Then I decided how about I share embracing my aging face:) Considering, the faces we have, are the one and only.   The face we have to reflect on every day when we look in the mirror.  It's not always easy to look in the mirror and see those extra lines, that one certain permanent frown line in between our forehead, the sagging neck, even our aging hands. I won't go any further on the body parts. That can be another whole topic.  I don't look and reflect with disappointment, or even losing my youth. I look at myself and feel blessed with the life given, and perhaps the story those lines and my hands can tell. We are all so much more than our face.  My hands are working hands, they are loving hands. My face, is happy, I smile a lot, the crows feet, they add to the character of me.  Now the neck part, well, gobble gobble, that part, I haven't quite embraced yet. I do not care for it truthfully, but maybe next year, I will embrace that as well. Surgery is not something I would even consider. I don't believe in going under the knife unless you have to. Not knocking anyone who does, kudos to them. It's just not for me. I would be scared for my life, literally!
I don't have a fussy, take whole lot of time skin and makeup routine.  In fact, I can be showered and ready to walk out the door, full makeup and all in about 35 minutes. Thank goodness for short hair.
***This post will contain affiliate links to products I use and recommend.***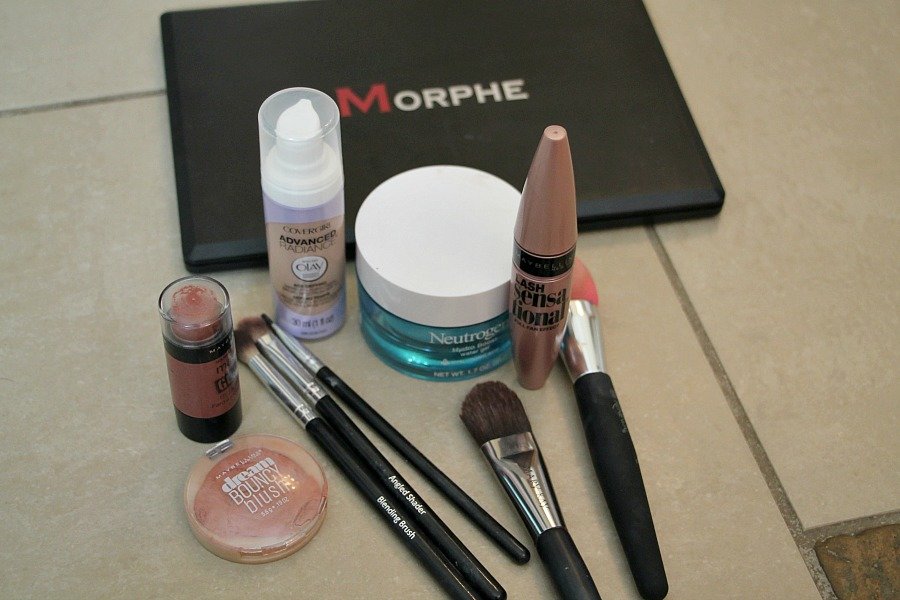 I don't invest in expensive makeup nor skin care lines. In fact, my Mom is the one who bought me the Morphe eye shadow
pallet and make up brushes. Now, my Mom on the other hand, is all about fancy products. She knows I am not and wanted to treat me to a few special things. I admit, I do love the shadows and the brushes now, I can't do without.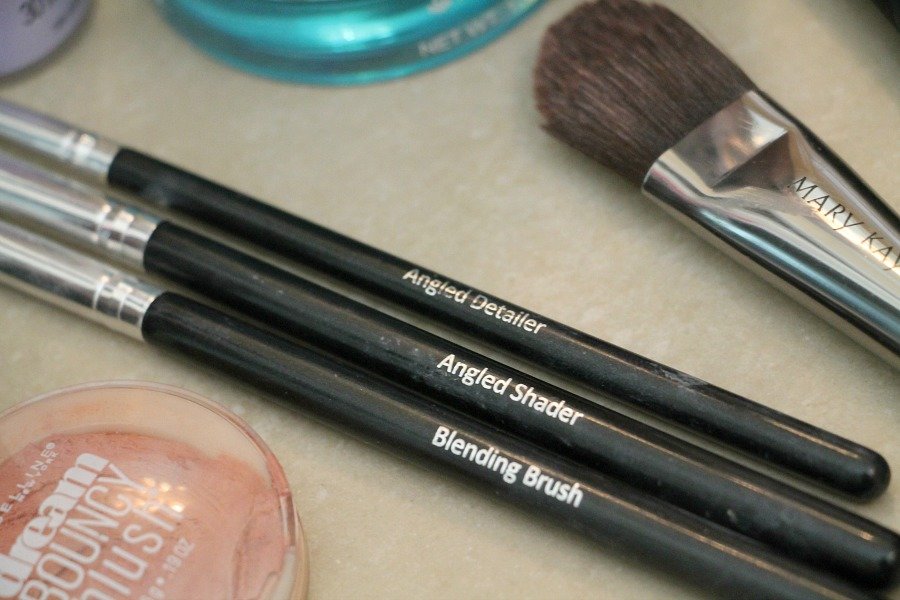 A few key factors for me, are hydrating my skin. I would much rather have an oily skin type over a dry skin.  Now in the winter my skin gets extremely dry and I find myself moisturizing day and night.
I love Neutrogena hydrating boost
. It's sort of like a gel and it really works well all year round.
I also love to give myself a home facial at least once a week. Nothing expensive. I love the mud masks.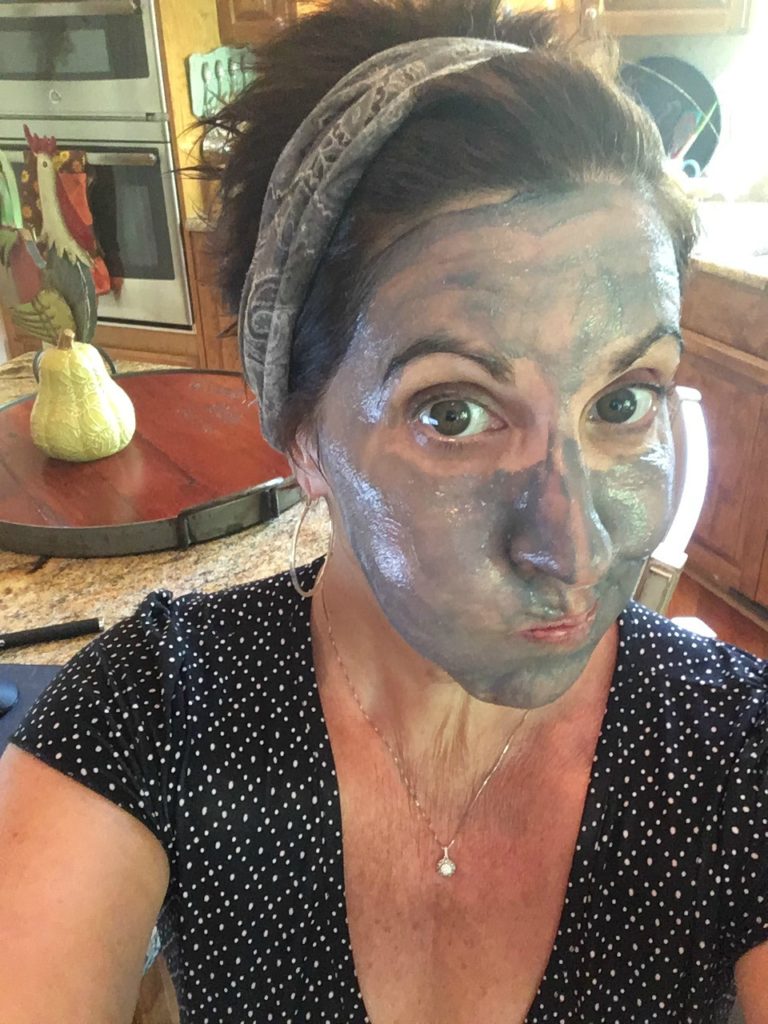 Have I mentioned, I am pretty low maintenance in terms of not spending a lot of money on myself? I don't get my hair professionally colored. I don't get manicures, and I don't buy expensive clothes or hand bags. In fact, anything I own that is expensive, my Mom bought me. She knows me good and well, and knows I would never splurge on myself with those things.
I use oil of olay foundation
and always apply my foundation with a sponge applicator.
I love all the oil of olay foundations. I have tried them and used them for years now. You get a nice even coverage that penetrates in the skin. Oil of Olay does not clog up my pores either.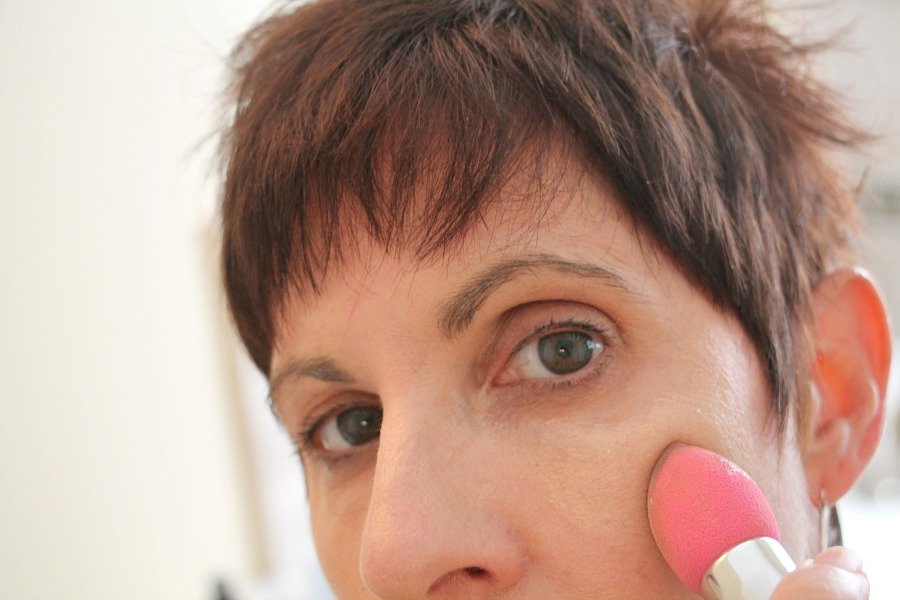 I have noticed since I am aging I tend to get more broken capillaries on my face. Hence, the foundation really does a nice job of hiding them and evening out my skin tone.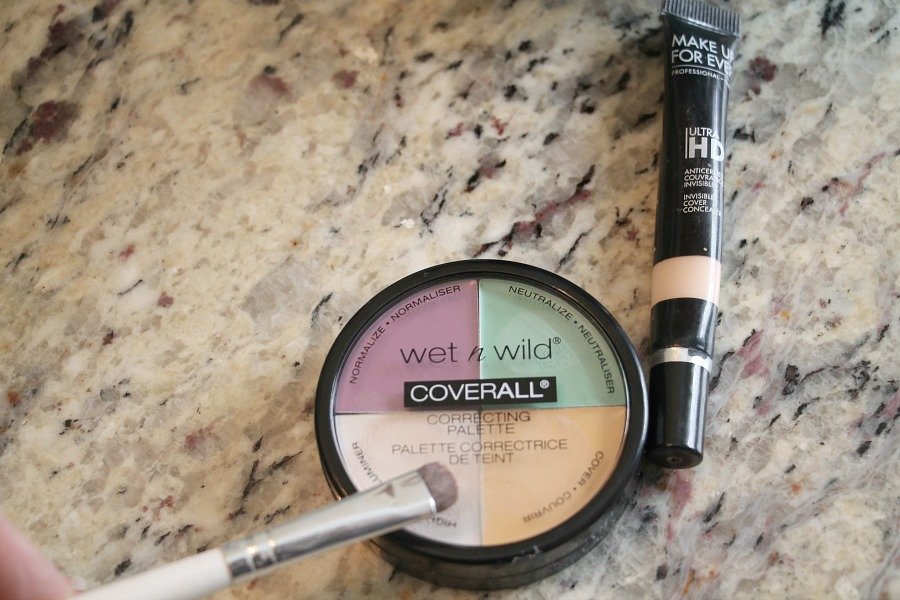 I love the wet-n-wild correcting palette
. It has several tones to cover each problem area. I use the makeup forever under eye concealer
to take away the what now looks like pockets of dark circles under my eyes. That was the most expensive product I have ever bought. But I have found a dab will do, and it really is awesome.  This seems to brighten the eyes. Considering your eyes are the first thing people typically notice.   May as well have them as bright as can be. It's a good product for sure.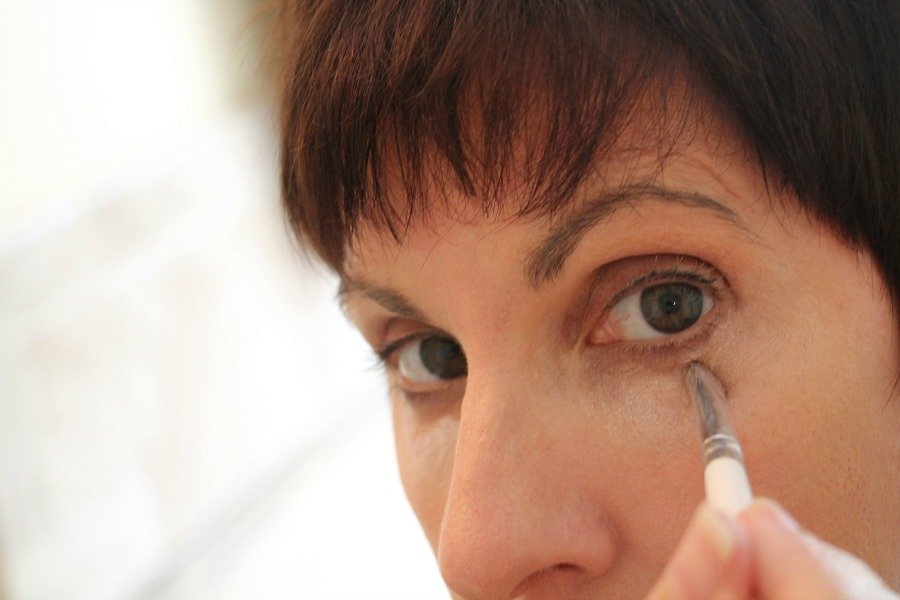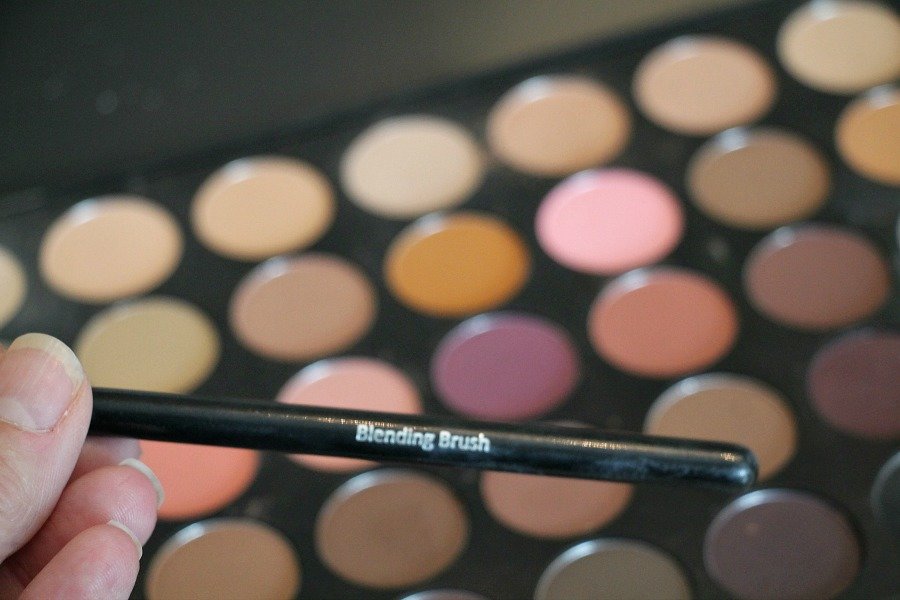 One thing I was not doing very well, ever was blending in my shadows. My Mom actually gave me a little tutorial while I was visiting with her over the summer. The blending brushes
, and anglers really help to soften the look of your shadows and make them look a bit more natural. Not to mention an even application.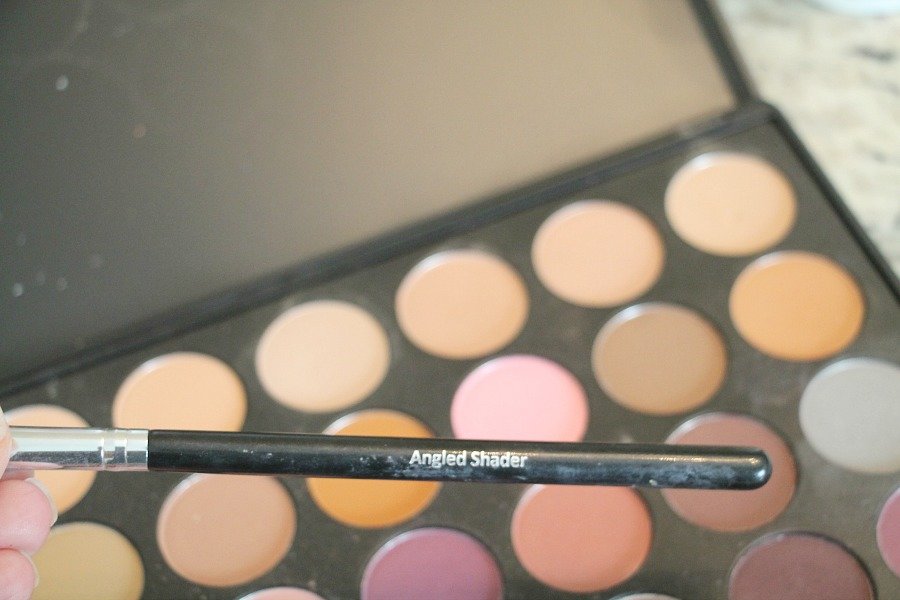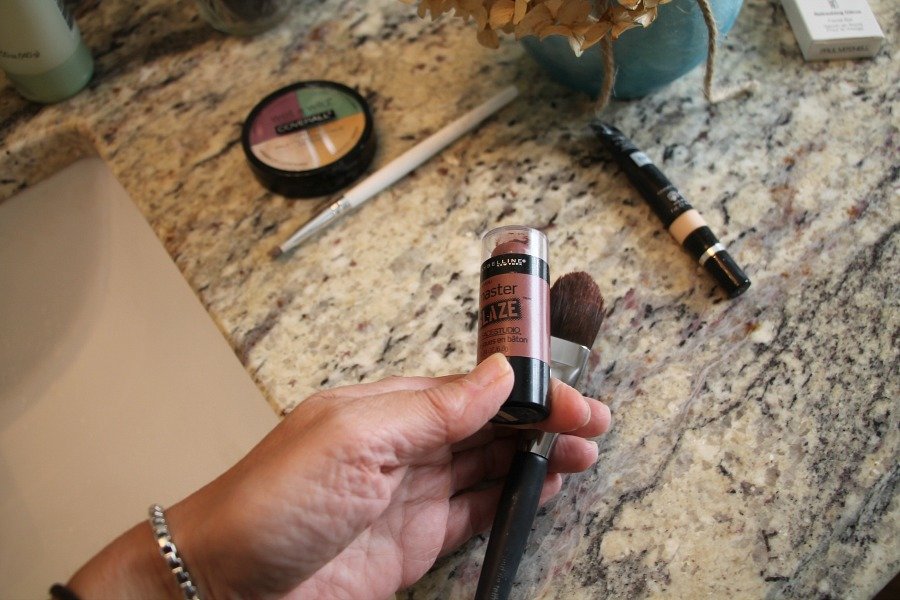 I now say NO to powdered blush. Absolutely a NO for me. The powders started to look a bit caked on, and they appeared to get in every fine line and wrinkle on my face. I love the creme blushes, and right now I am using Maybelline. Applied with a brush for better blending.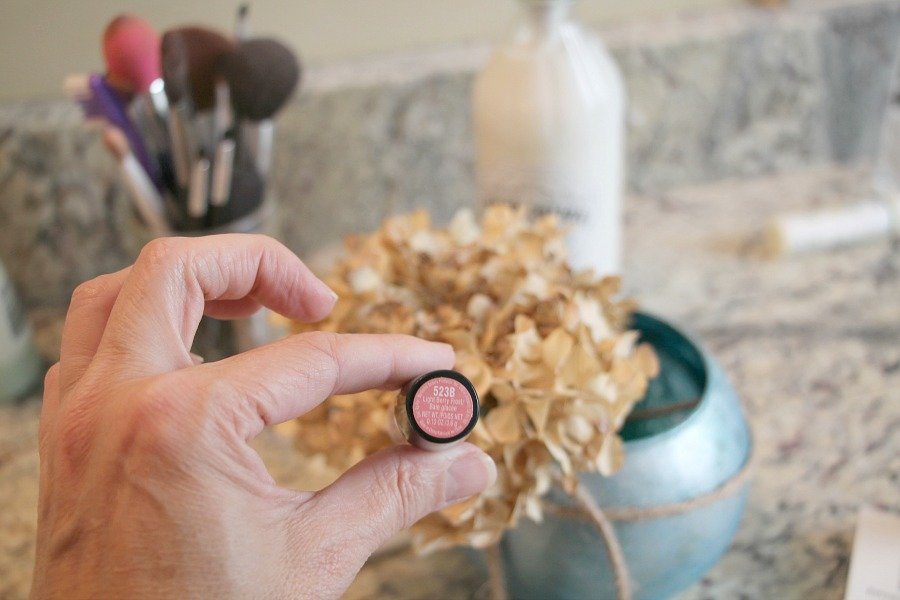 523B by Wet -n- wild lipstick
is my all time favorite. I get asked often about this shade of lipstick.  It is a pretty shade of pink that is natural, and a  shade that for me personally I can wear all year round. I have also found that red lipsticks on me, look terrible now. When I was younger, how I loved my flaming red lips. No more! Now I would look like the joker from batman.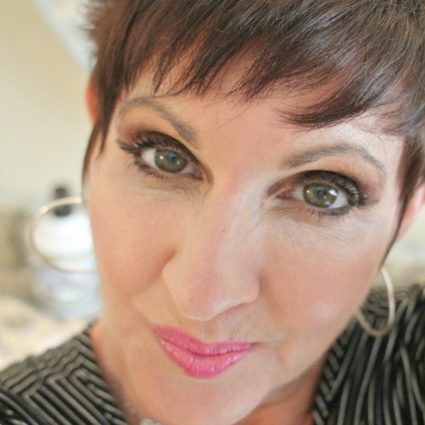 So that my friends is how I embrace my new aging face. And to answer my own question-Are we really over the hill? My answer would be, I climbed it, I made it, and it's pretty amazing! I look forward to the next 50:)
Please pay a visit to the other fabulous ladies. You just may find a new blog or two to add to you reading list.
Another thing about reaching the milestone of 50, is that you conquer your fears.
Are we really over the hill?
I am also very excited to share my new stencil line with you.
This dream would have never happened if not for turning 50! I said GO FOR IT, and I did:) I am extremely happy and proud of the outcome.
Farmhouse/rustic stencil line by Debbiedoo's HERE
Thank you for your visit today!
I share all things, thrifty home decor, crafts and a recipe or two on occasion.
If you would like to commit to becoming a subscriber, I would love for you to join me.