Good day! Today our All things Creative team are switching up our normal way of sharing our past projects. Typically you see around 100 thumbnails under our theme for the month. Perhaps that was a bit overwhelming for most. We are going to try to do 10 simple ones a month and see how that goes. Let me know what you think.
Today I am sharing 10 simple rustic home decor ideas that we felt were not only cool, but simple.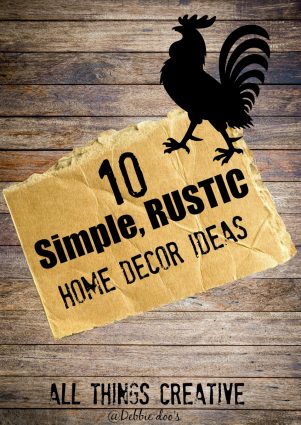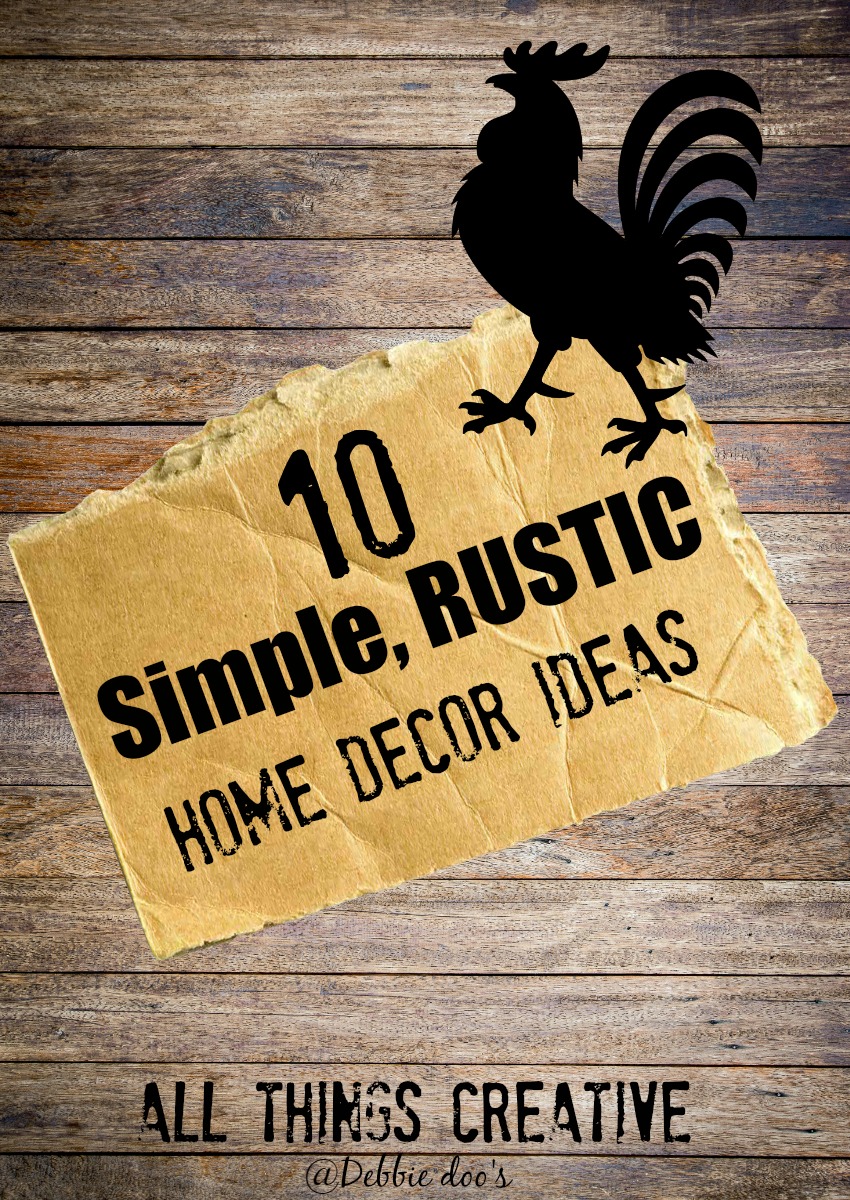 I had a hard time choosing because as you can tell all my home decor is rustic. It came down to our pantry door, or the doors I painted last year to look like wood.  I narrowed it down though to one of my favorites.
That would be the door I painted to look like wood.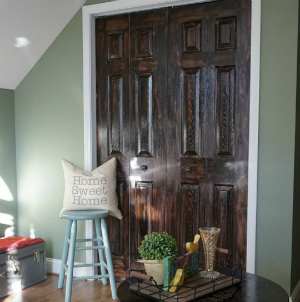 You can read all about the barn wood pantry door HERE.
Of course I have many other rustic ideas here you can browse through as well.
Thanks for stopping over today.
If you want to pin one of these amazing projects, please click over and pin from the original site.
Thank you!
Thank you so much for visiting with me today.
If you are new here, welcome! I am also very excited to share my new stencil line with you.

[envira-gallery id="32693″]
Linen pillow cover available NOW on Amazon
HEREThank you for your visit today!
To view my stencil gallery projects you may check out my Debcreates.com page. 
I share all things, thrifty home decor, crafts and a recipe or two on occasion.
I also have an Etsy shop!

Sign up today and receive a few freebies. 12 months of seasonal printable art.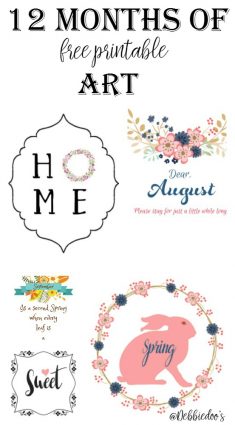 If you would like to commit to becoming a subscriber, I would love for you to join me.