Hi there everyone!
Can you smell or see Spring yet? We sorta can, and I am so ready. I had to make a Spring drop cloth no sew pillow to celebrate the season.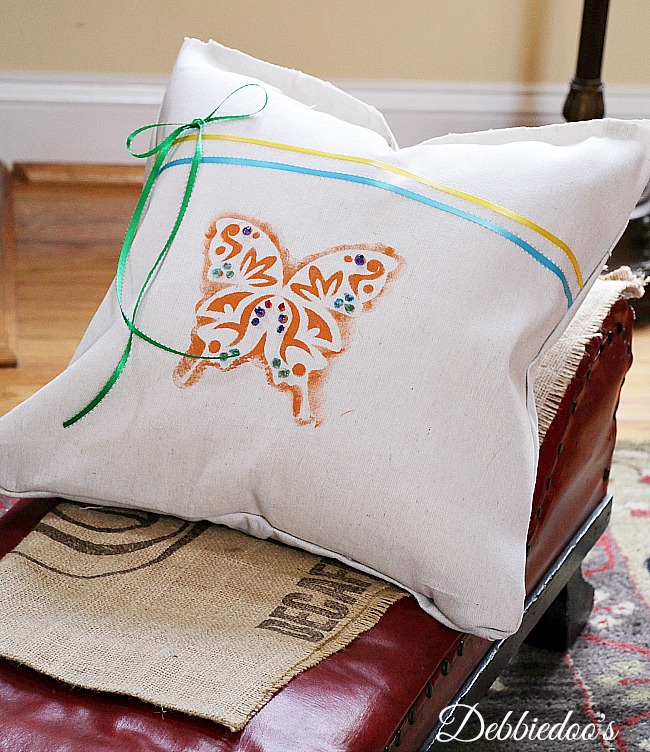 Do you realize ONE drop cloth provides hours of entertainment?
Really, it can,
and it does.
I have had this one drop cloth for a year now.
If you missed any of my drop cloth projects, you really should check a few out.
I think my Valentine drop cloth pillow was my fave.
Cheap too! Cute, cheap, yep, that's all about me
I have been enjoying using my chalky paint by Americana decor.
Very pretty color choices and you can check it out on line through Home depot.
Some locations are even selling it on site now.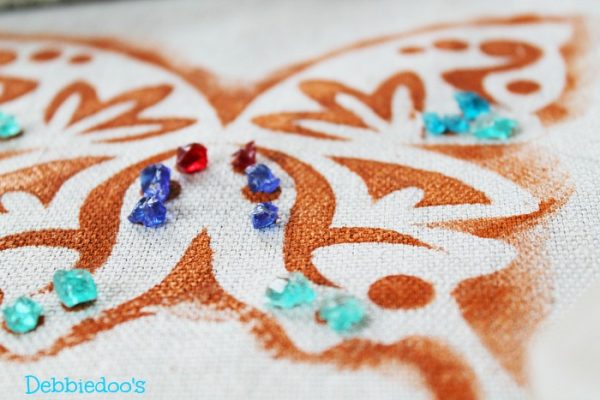 I found the butterfly stencil at Walmart. Perfect for Spring.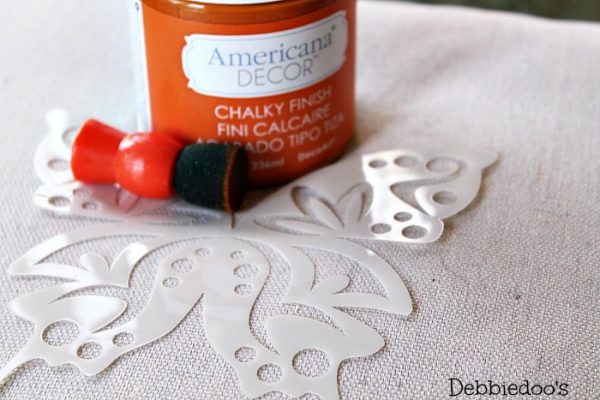 The cut glass pieces..a friend of mines husband gave me a few a boxes of it.
I made Glass eggs recently, they were sparkly and fun!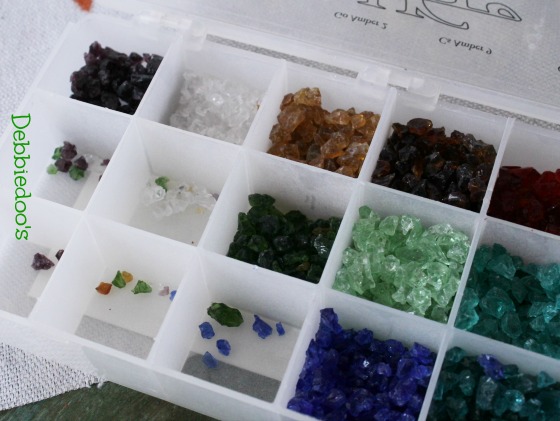 I can bedazzle a lot of things with this pretty cut glass.
This is actually used in some concrete projects. I believe they throw it in the combination for flooring and counter tops.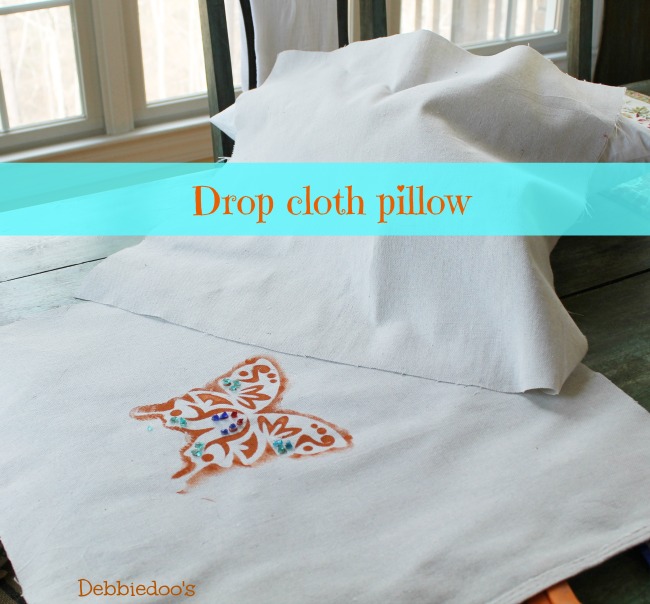 Supplies:
Drop cloth you can buy at Walmart or any hardware store.
Stencil
craft paint
embellishments of choice.
You can even use some beads in place of the glass if you like.
Hot glue gun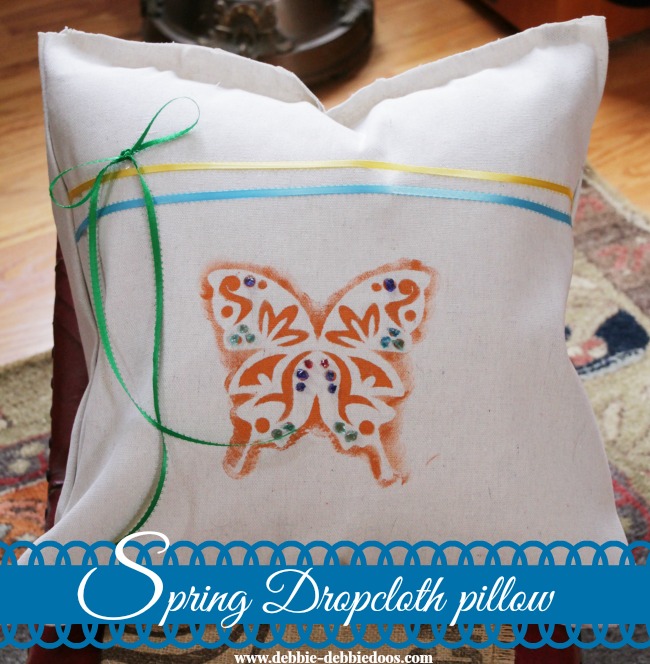 There really is not much of a tutorial more of a visual I would say, and on my gallery of drop cloth projects I give tutorials on how to make a no sew drop cloth pillow.
Basically, cut your two pieces of drop cloth to size your insert, or you can also use batting to stuff your pillow.
Stencil your design on the front,
flip over, hot glue all but one side
turn inside out
stuff pillow
hot glue the last opening.
I embellished with some simple Spring colored ribbon, of course using my hot glue gun
tied a bow
and called it
DONE!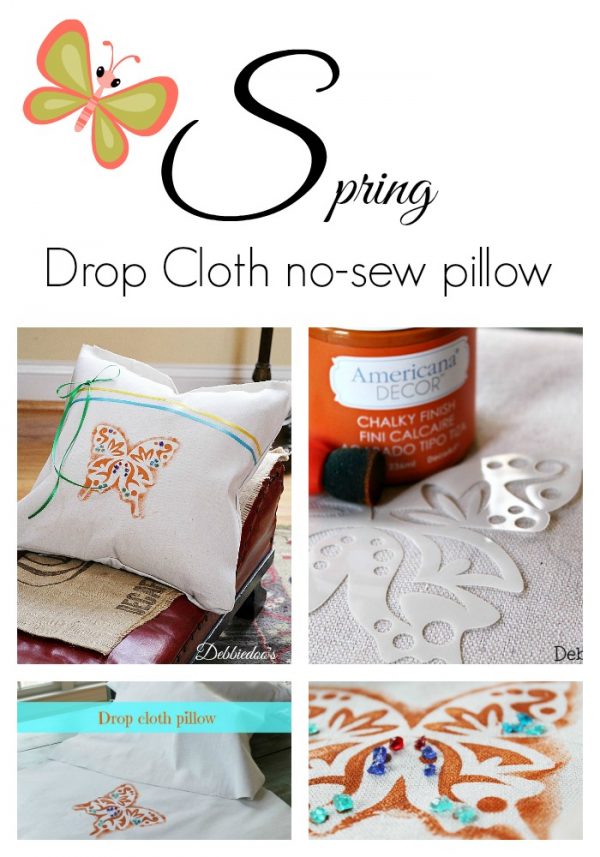 thanks for stopping over today.
As always, I appreciate your kind, warm visit.
XO