Nothing like comfort food on a cold winter day! What a weekend so far! Hubby is off and we were expecting a big huge snow storm. Well, it never happened. We got a dusting. What we do however have is plenty of milk and bread! May I ask what's up with that urgency of getting bread and milk in a snow storm? I'm thinking, soup, hot chocolate, cookies, and snacks are far more important than milk and bread. It's actually kinda funny to me that the store shelves clear out.  In Florida it used to be peanut butter and bread.  In Buffalo, NY, it's beer. Plain and simple, that is their necessity. I remember the blizzard of 77 my grandmother got stranded at our house. She walked to a 7-11 and bought a case of beer and walked back in a tundra of snow. In a way, that was probably a good thing she was able to get it, otherwise we would have had a crabby Irish Grandma on our hands HA!~ Today, I am sharing how to make Cincinnati Chili. This recipe is so easy and so delish. Even better when your husband is the cook. I typically make a white chicken chili that is really good as well. My hubby wanted to try a new recipe. A friend of ours actually gave us the recipe. Mike of course had to improvise and add a few extra's too it. He insisted a little dark chocolate was called for. Hey, I won't argue that, go for it.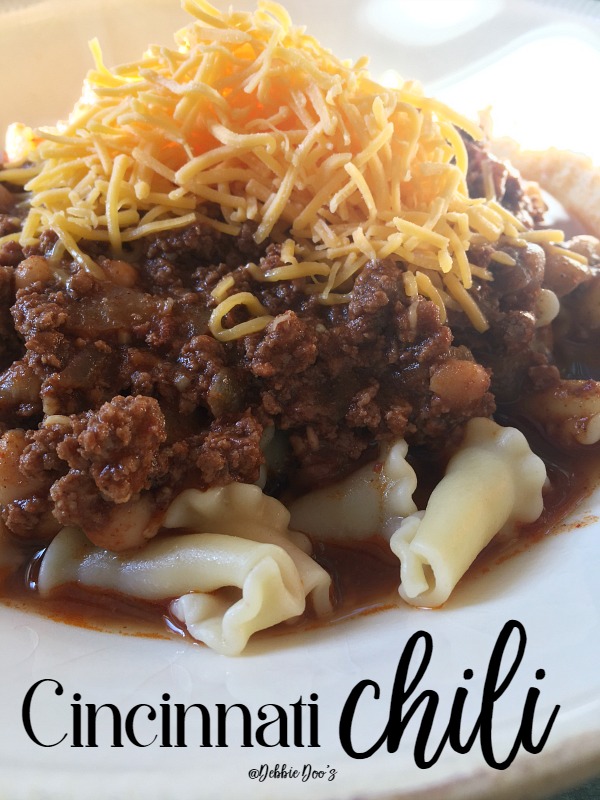 I have never been to Ohio but have quite a few friends from the area that now live here in the south. Apparently, they get cold winters too. I don't miss the cold and snow what-so-ever! I do miss a a lot of the comfort foods of home though. We can't get a good chicken wing around here to save our life. People rave about Buffalo wild wings. We went a few months back and it was not very good in my opinion. This Cincinnati chili recipe is the bomb! It calls for a lot of spices that you may already have. If not, it's worth having them and trying this recipe. Did you know Dollar tree carries a lot of spices too? Just a little fyi for you. Spices can be pricey.
Enjoy.
Pin it, make it:) mmmmmm….mmmmm…good!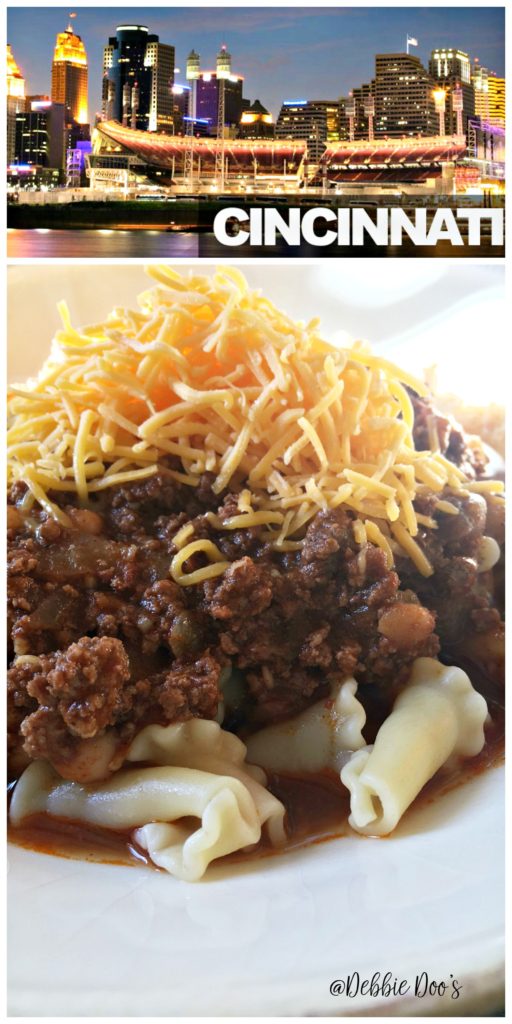 Heat the oil in a medium Dutch oven or heavy pot over medium heat. Add half the chopped onions and the garlic and cook until soft, stirring, about 5 minutes. Add the chili powder, paprika, cumin, allspice, coriander, cinnamon, cayenne and cloves. Cook, stirring, until fragrant. Add the beef and cook the mixture, stirring, until the beef is no longer pink, about 5 minutes. Add 1 tablespoon salt. Add the tomato sauce, diced tomatoes, bay leaf and 1 1/2 cups water; simmer the mixture, uncovered, stirring occasionally, until slightly thicker. Add the chocolate, vinegar and Worcestershire and cook until the mixture is thickened but still soupy, about 15 more minutes. Discard the bay leaf and season the chili with the freshly ground pepper. Serve over pasta of choice, and top with cheddar cheese
Check out more yummy recipes while you are here.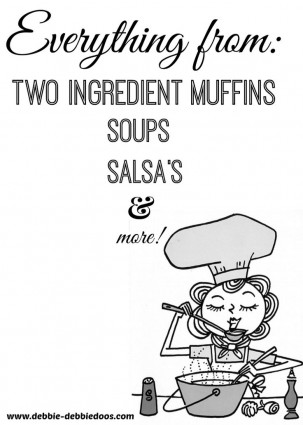 If you are new here, welcome! I am also very excited to share my new stencil line with you.

Debbiedoo's stencils and home goods on Amazon
Thank you for your visit today!
To view my stencil gallery projects you may check out my Debcreates.com page.
I share all things, thrifty home decor, crafts and a recipe or two on occasion.
Sign up today and receive a few freebies. 12 months of seasonal printable art.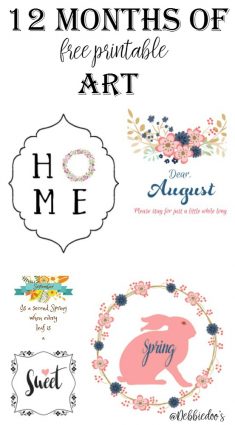 If you would like to commit to becoming a subscriber, I would love for you to join me.