Hello, hello there! Today, I am sharing our Shabby vintage valentine mantel.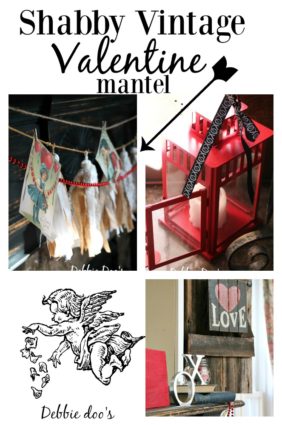 We are in a State of Emergency here in the South due to an ice storm. I am suppose to be leaving on Sunday for a Caribbean cruise with two of my bf's from childhood.  We are celebrating our 50th's this year and wanted to go big, or go home!  I have never been on a cruise, so I am a little anxious, nervous and excited.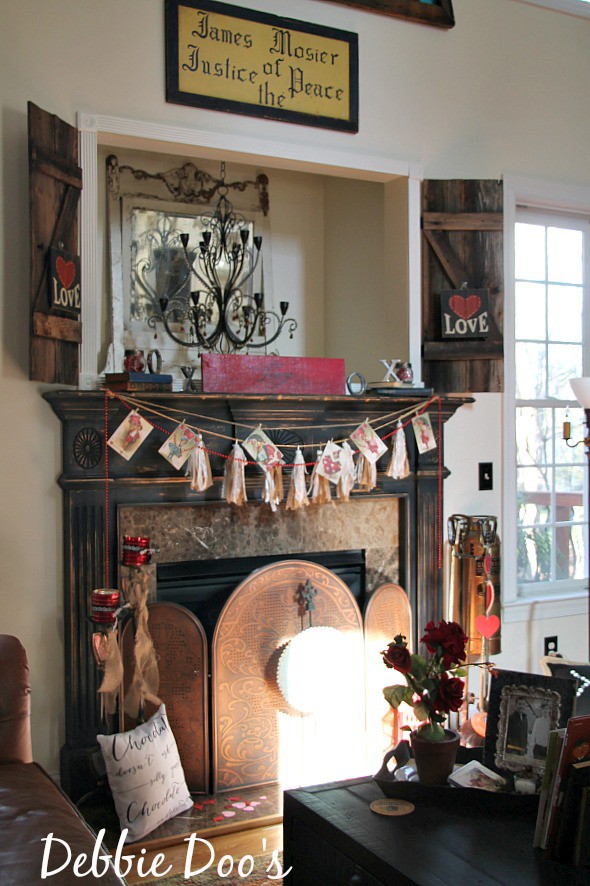 I only bought a few new things this year. My diy rustic Love sign set the tone for the rest.   Typically for Valentine's day I always use what I have and it is mostly from the Dollar tree.  I think I spent around $20.00 this year to add a few new things.  I took a little gander over at Michael's and found exactly what I was looking for.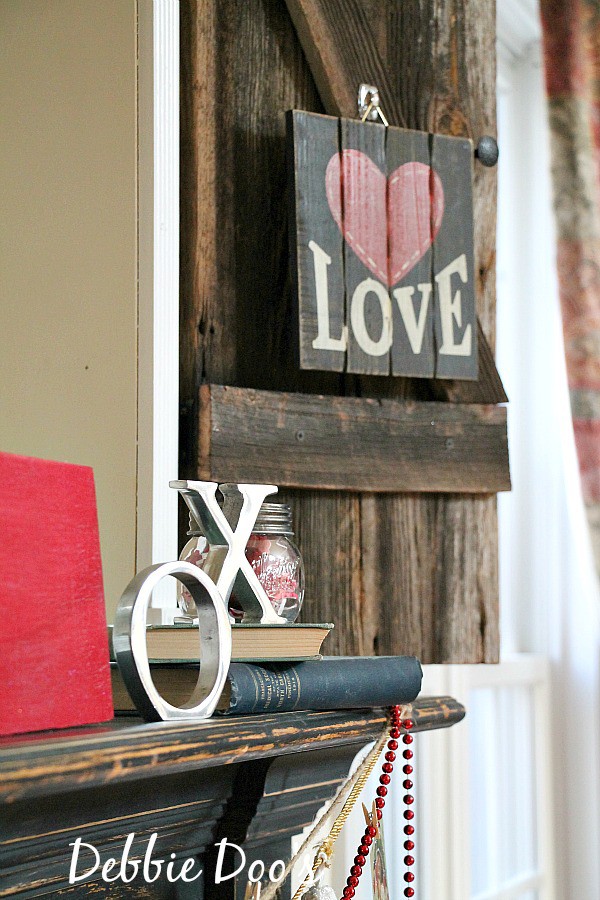 I bought two Love rustic plaques to add to the shutters.  They were 6.99 each and of course you can use a coupon.
I added  mini mason jars filled with a dollar tree hearts and some paper filler.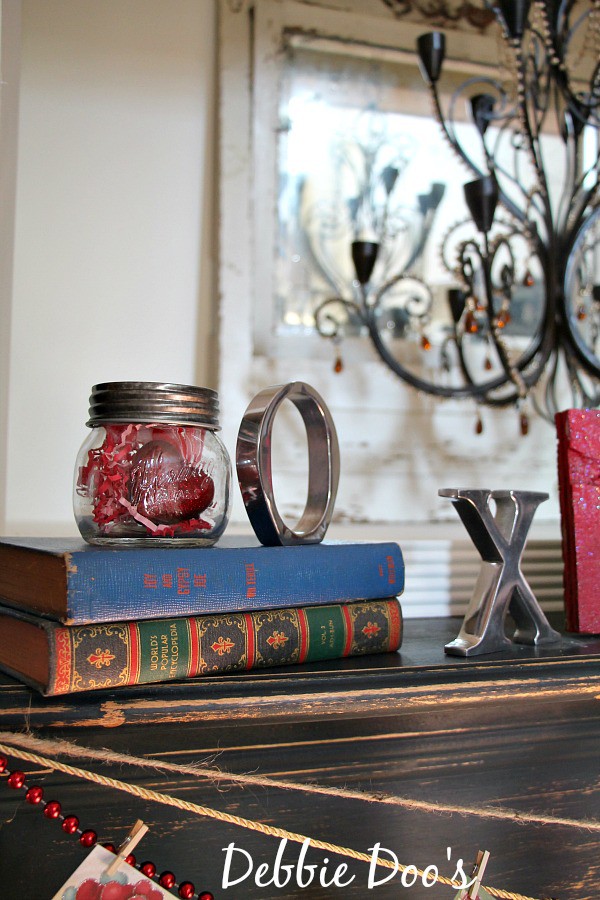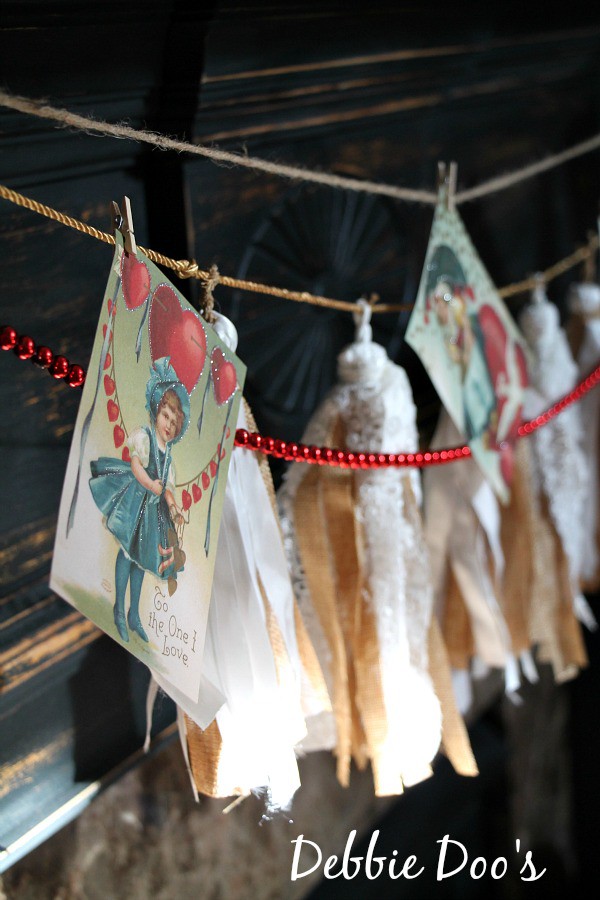 The vintage post cards I have had. My Mom bought those for me a few years back and I adore them. I draped a twine across and used mini clothes pins to hang them.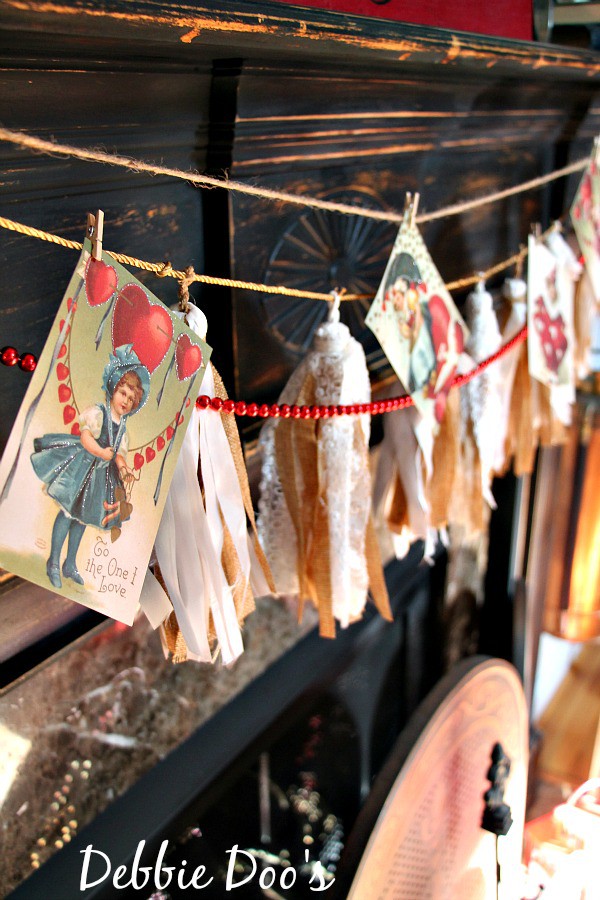 The burlap banner I found at Kirklands for $5.00, that was actually a wedding banner.  But weddings and love go together so it worked for me!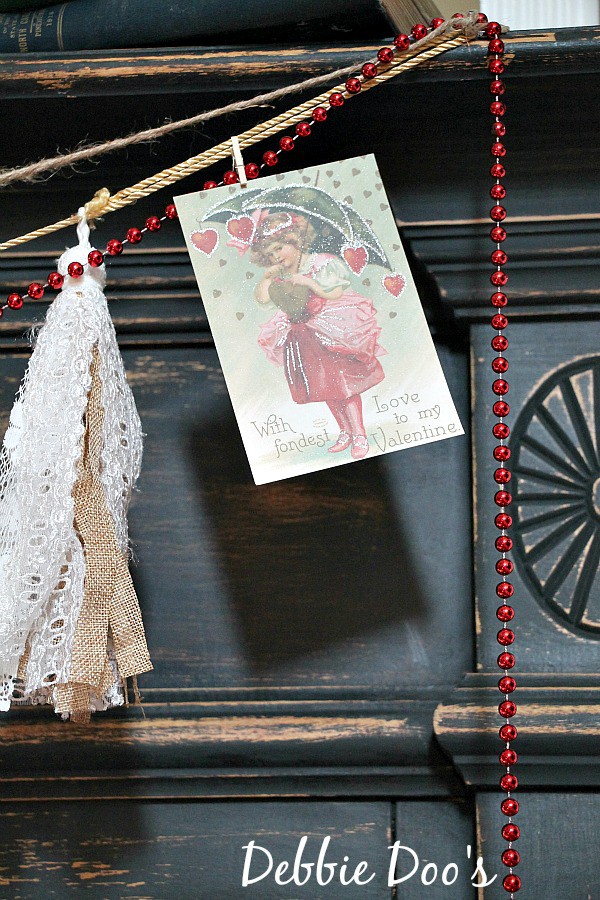 Dollar tree red beads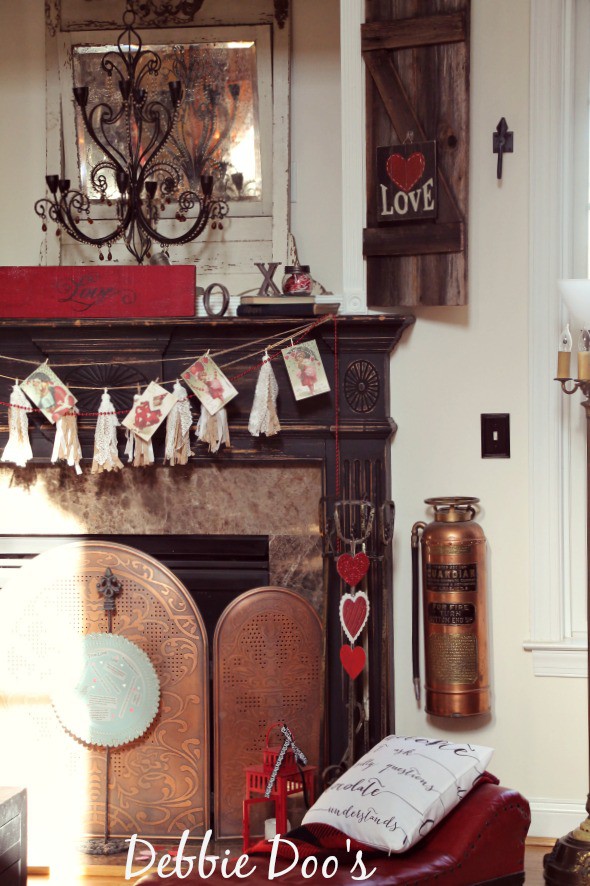 Red lantern from IKEA.  I use this lantern often in my decorating. It's been all over the place.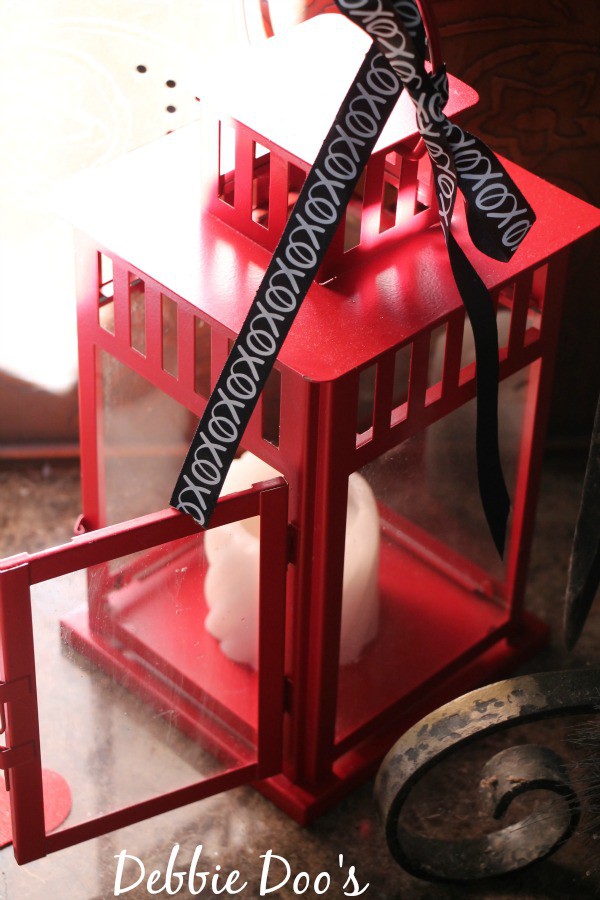 Dollar tree  heart pedals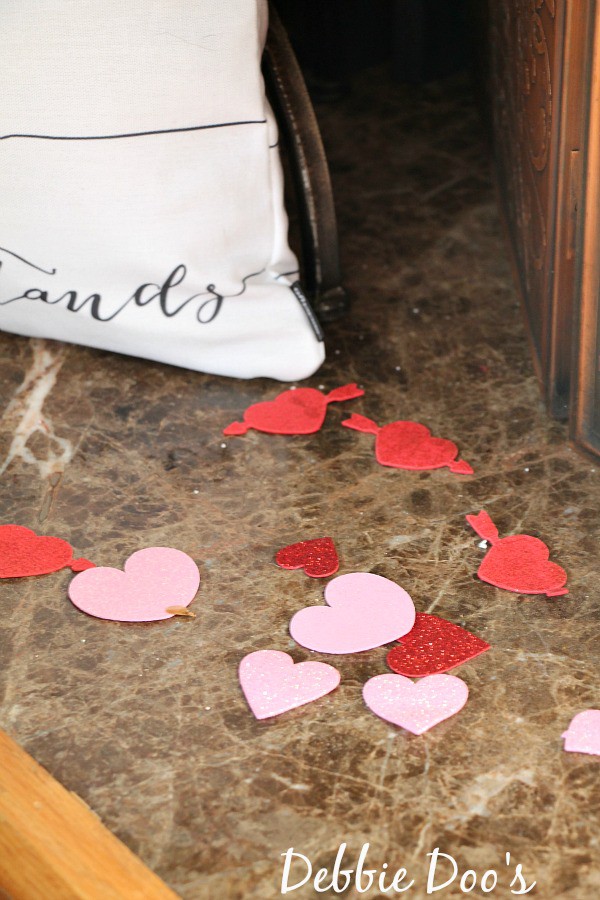 Last year, I kept up our Mini tree and decorated it for Valentine's day.  It was super cute, but I knew it annoyed my husband that the tree was still up, he asked what was next an Easter tree LOL! I actually thought about it.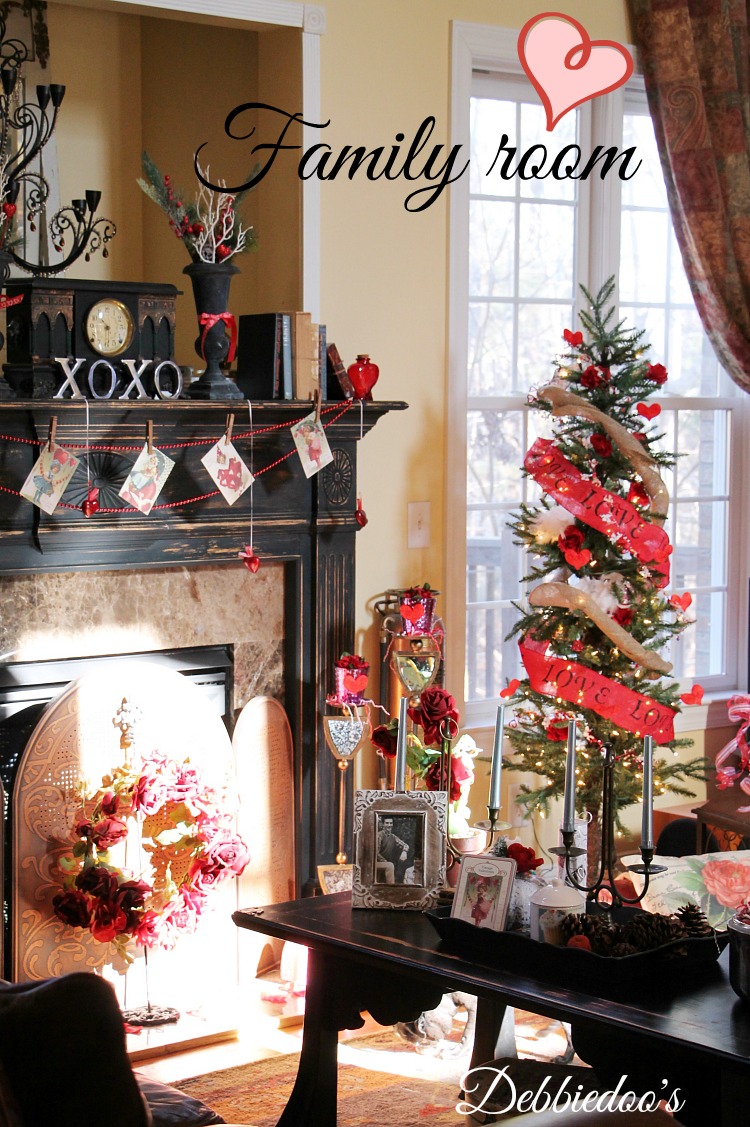 I do miss it, now that I see it again.  Maybe next year:)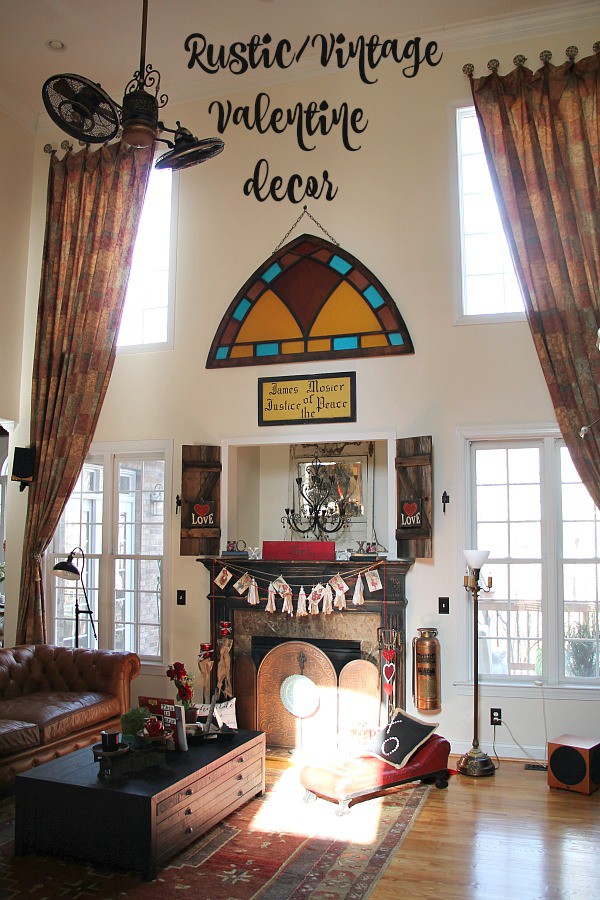 I kept it simple this year.
Thanks for stopping over.