So let the crafting begin!
Happy 2014 to you all!
Hope you rang in the New Year with a bang and whole lot of attitude moving forward.
Of course a good attitude that is.
Today, I am sharing a dollar tree Valentine tray.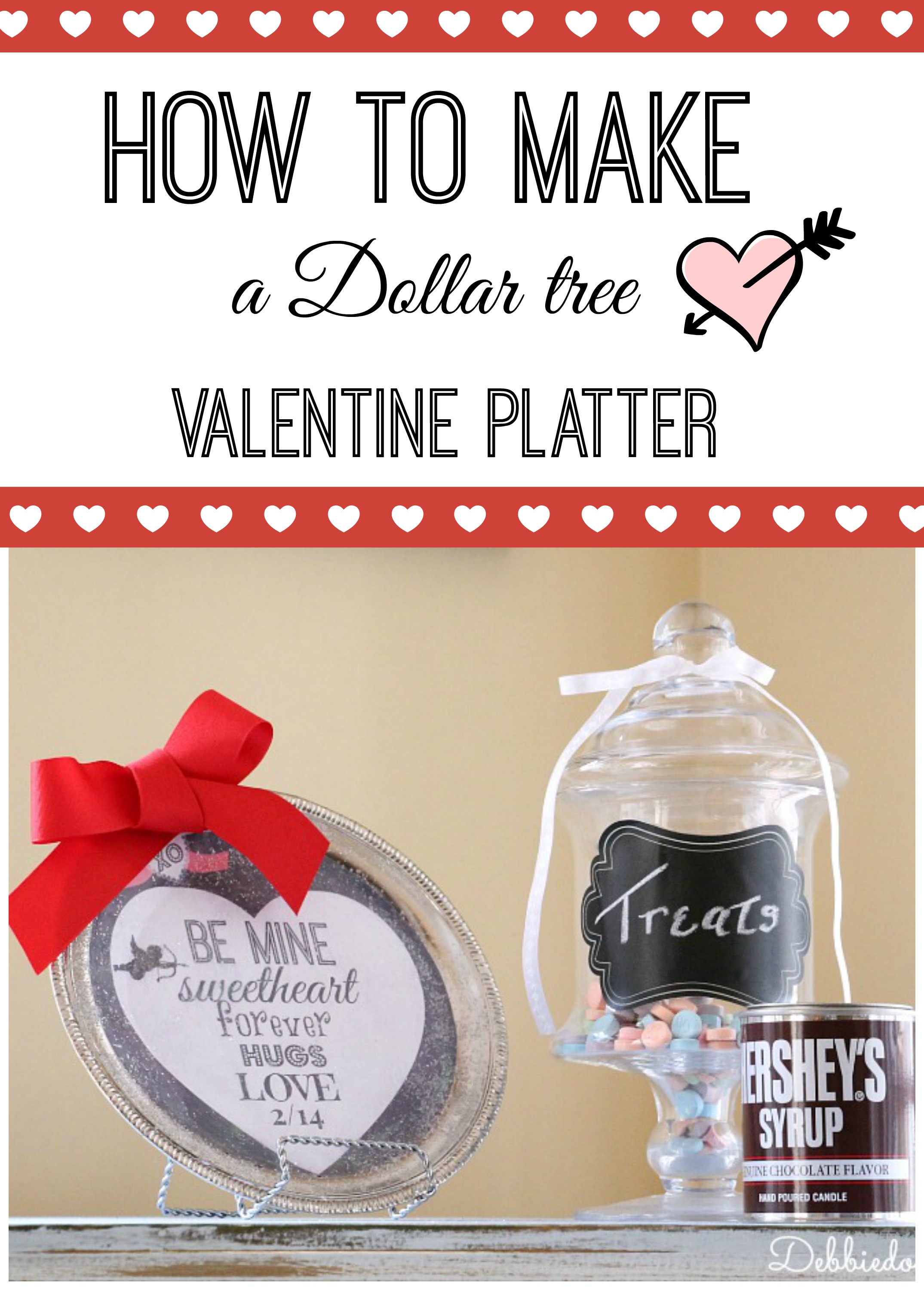 I made the Valentine printable and thought
hmmmm…I really loved my Subway art dollar tree plate and I could do something similar with this silver little dollar tree tray.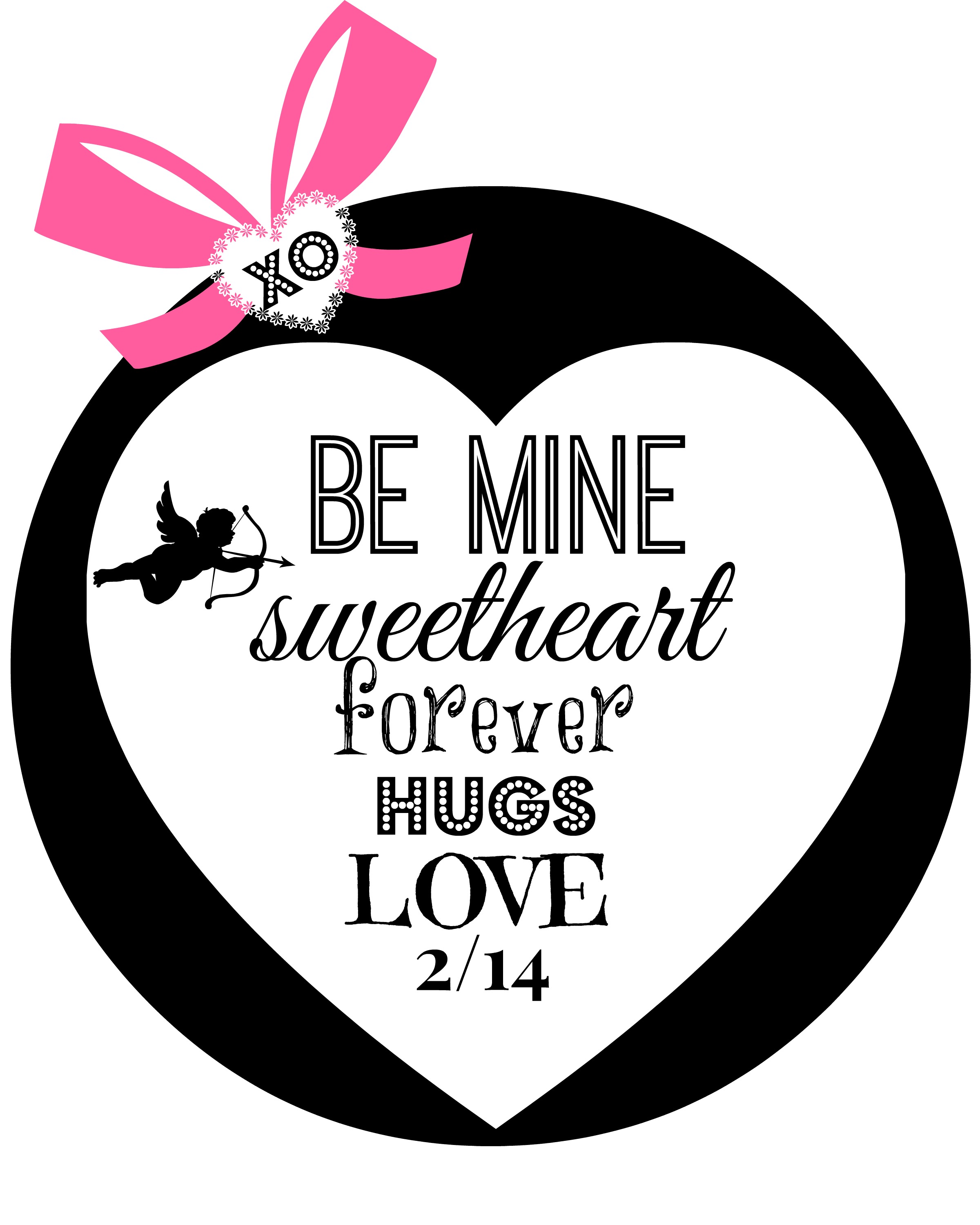 My ink is running low so it did not print out as dark as I would have liked.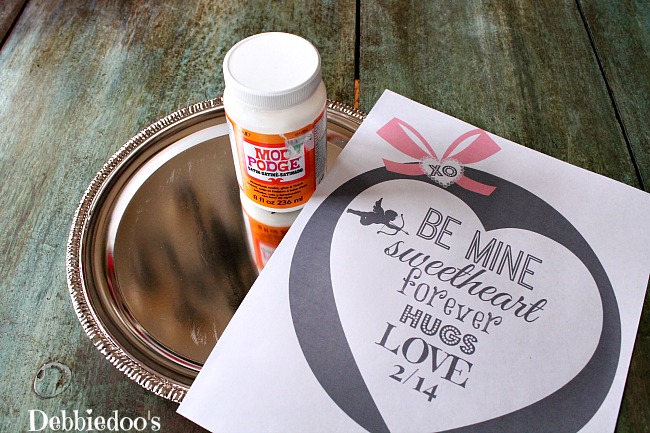 Still cute though.
I simply cut around the circle
Mod podged the platter
and smoothed it out with my finger.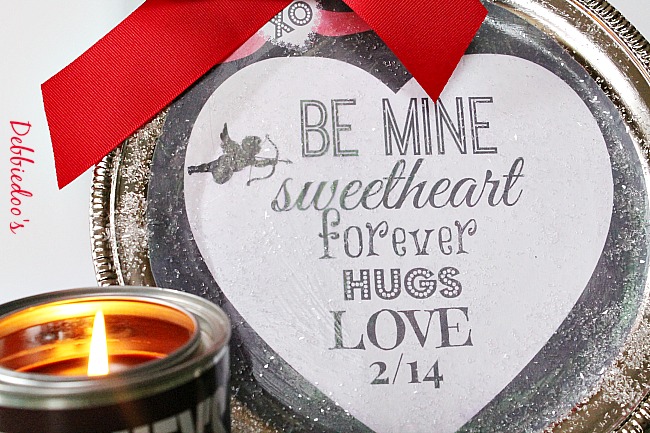 Added a little diamond dust, or glitter would do as well.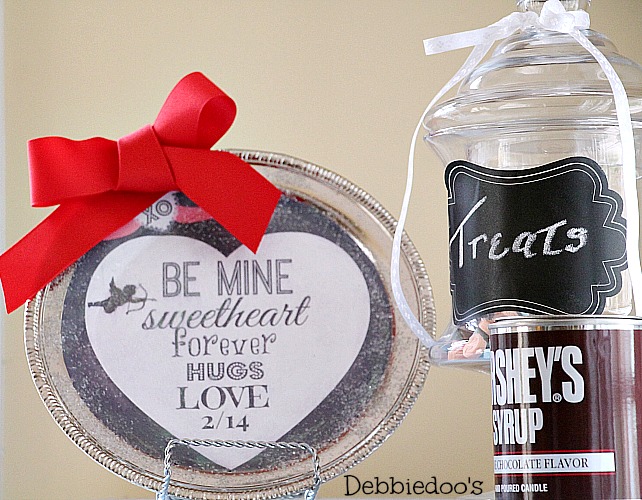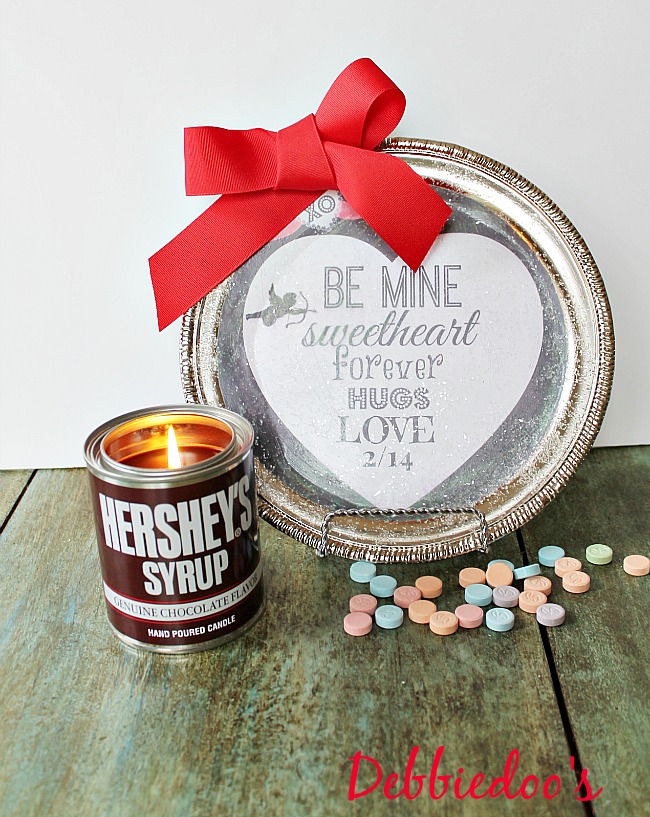 Added a red little bow and called it day!
Getting ready for Valentines day.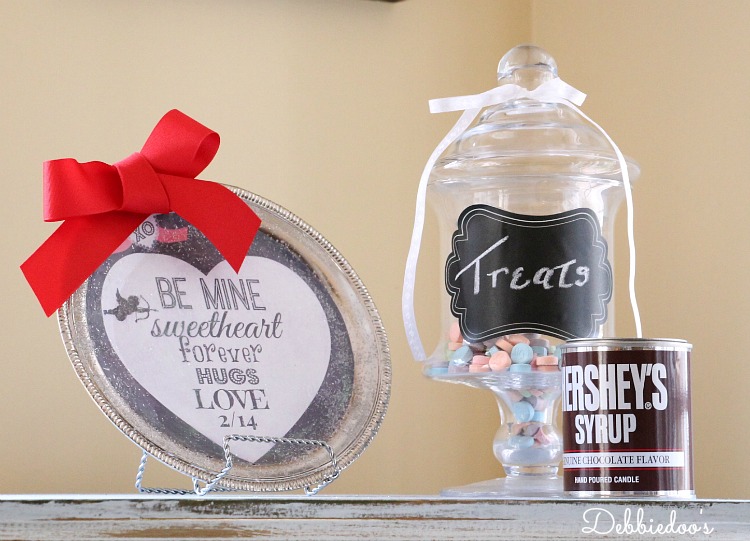 You may notice my little chalkboard labels. I picked those up at Walmart. You get a variety pack for $4.97. They are so cute and you will be seeing them scattered about this year. I like that they are removable.
You can check out my Valentine archives of ideas. I am sure there will be plenty more this year.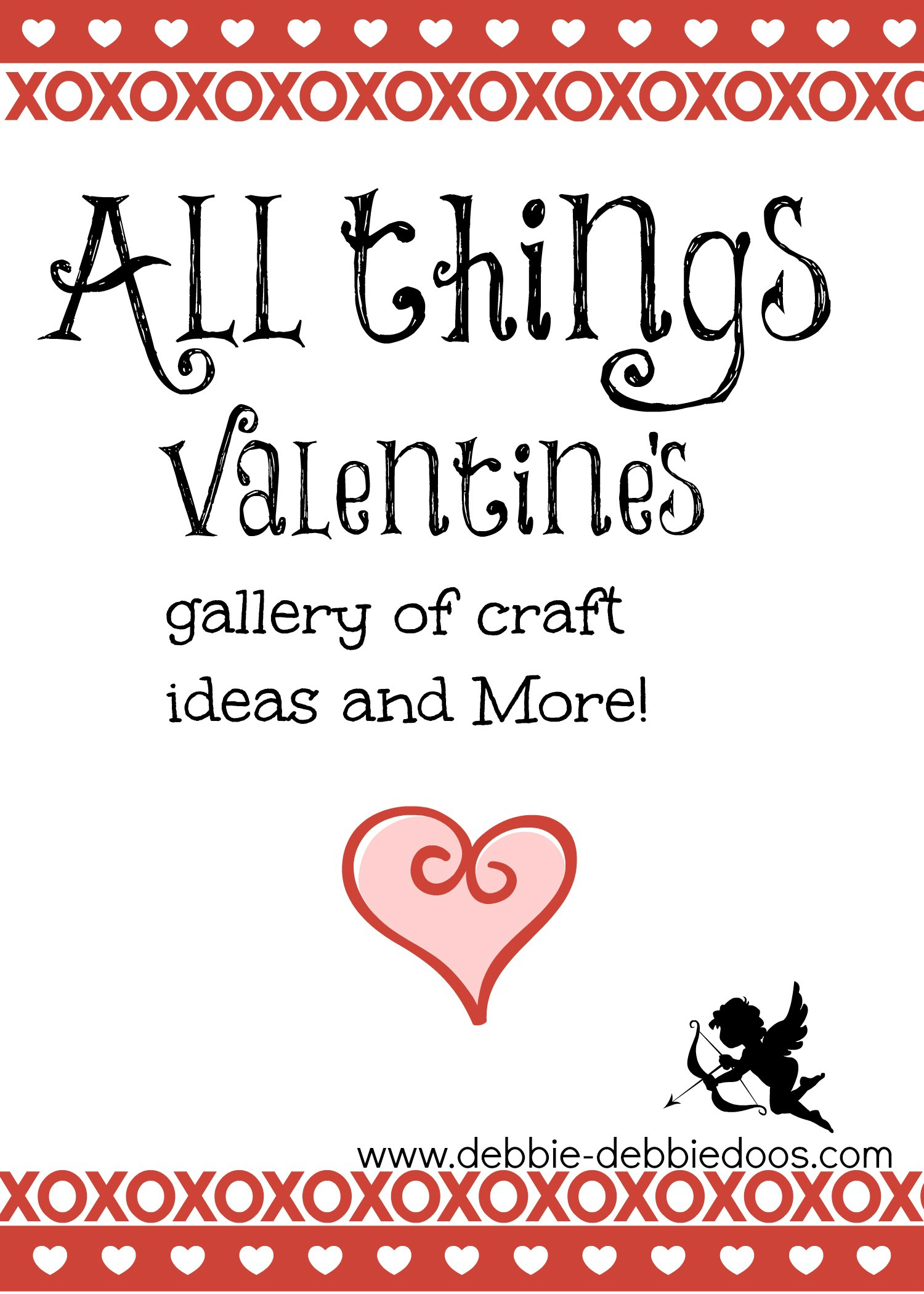 You can follow me around if you like!