Hey, hey there!
Welcome…
Today, I am sharing a rustic Autumn diy vase centerpiece with of course rit dye, and mod podge.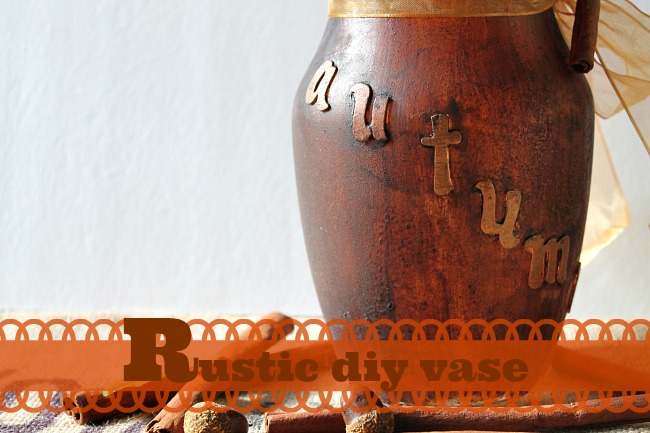 I wish it could be Fall all year round to be honest with you.
The smells, colors, weather, blue skies with the beautiful foliage here in the Carolina's is just breathtaking.
Well anyhow, it's not, and I do like the season change and suppose would get tired if it were the same all year round.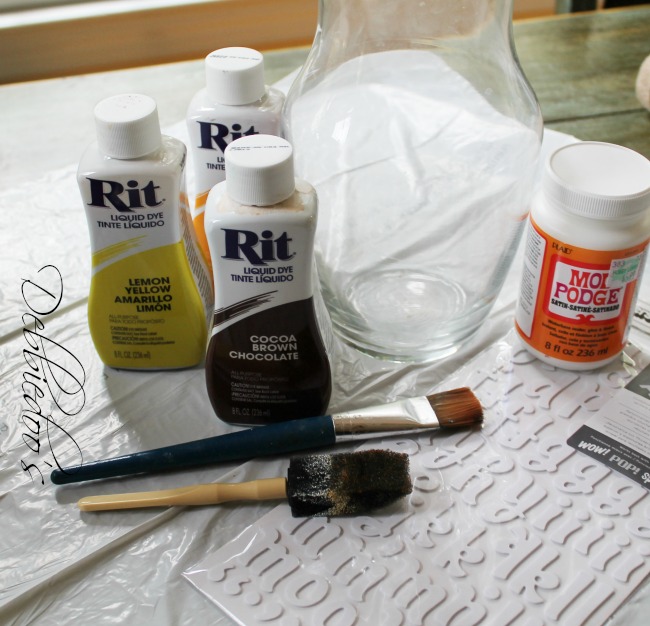 Are you surprised at the supplies?
I didn't think so.
I suppose soon I have to start getting on another kick of something.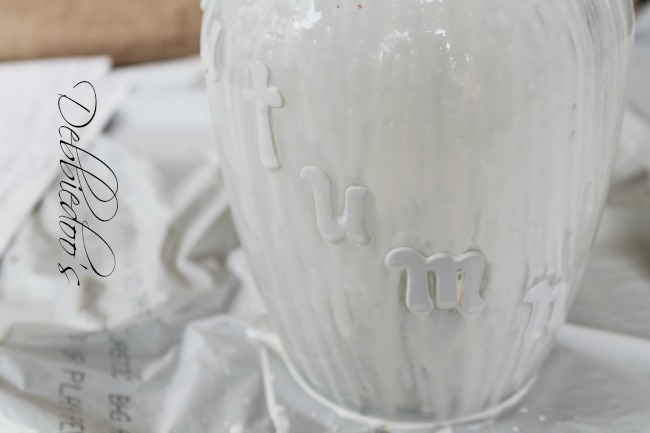 I did this vase a little different in that I added these foam stick on letters to spell autumn.
Now my first thought was to remove them as soon as the vase was dry and then you would see autumn spelled in the glass.
Well, FAIL.
I tried that and it removed some of the mod podge and rit dye work of art I had painted.
So I decided to add them back and just paint over them.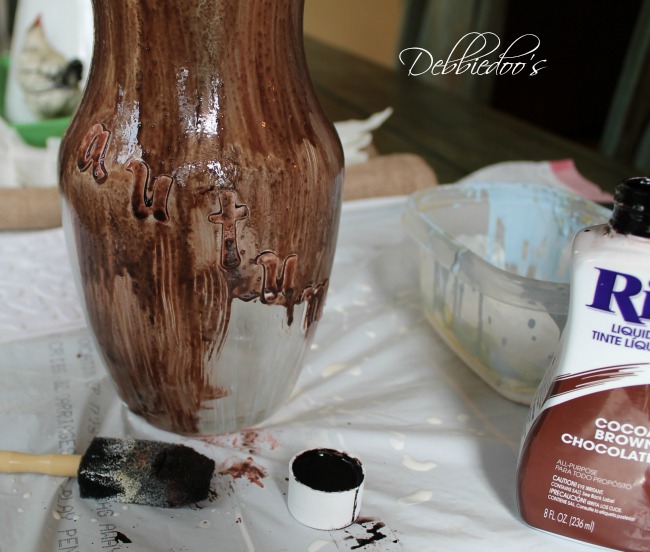 I really love the Cocoa brown color.
It looks like leather when dried.
After my first coat of cocoa brown dried,
I did go over it again with a smidge of sunshine orange.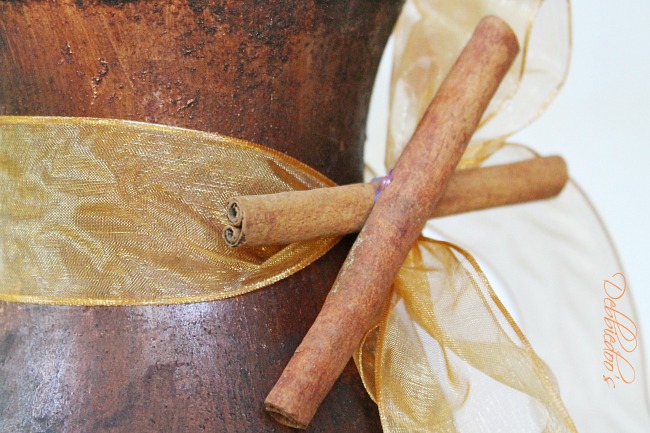 Close up of embellishments
cinnamon sticks and ribbon found at hobby lobby.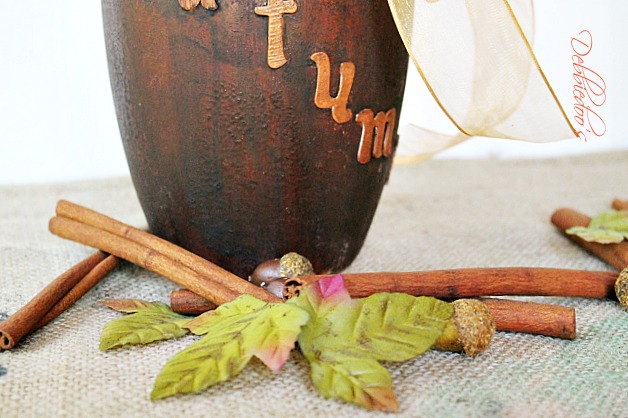 Looks a bit rustic worn and leather like.
I like!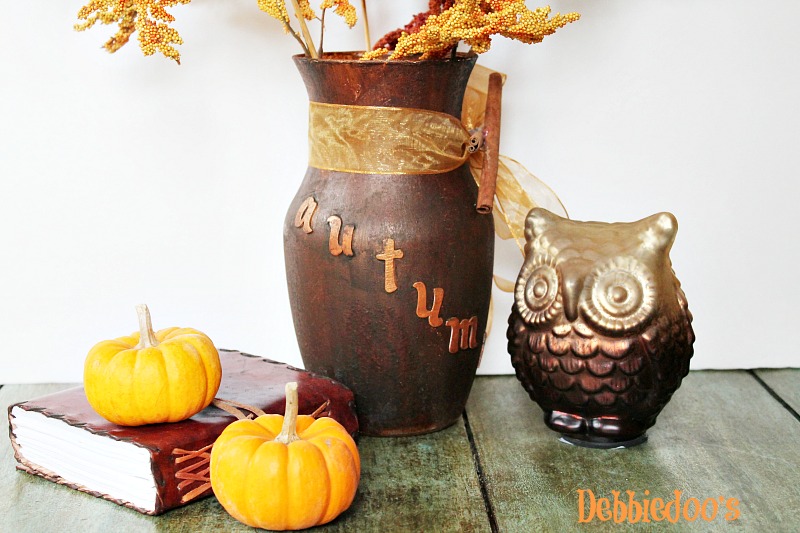 Thanks for joining me today.
You can also check out my GALLERY of RIT dye projects and see what other experiments I have had.
Follow me around if you like.