Hello, hello there!
I was pretty excited to receive a box of goodies from Plaid.
Today I am sharing how to create a cute piece of art work with Mod podge Melts.
Mod podge melts are new, and of course I have never worked with them and you all know how much I already love mod podge.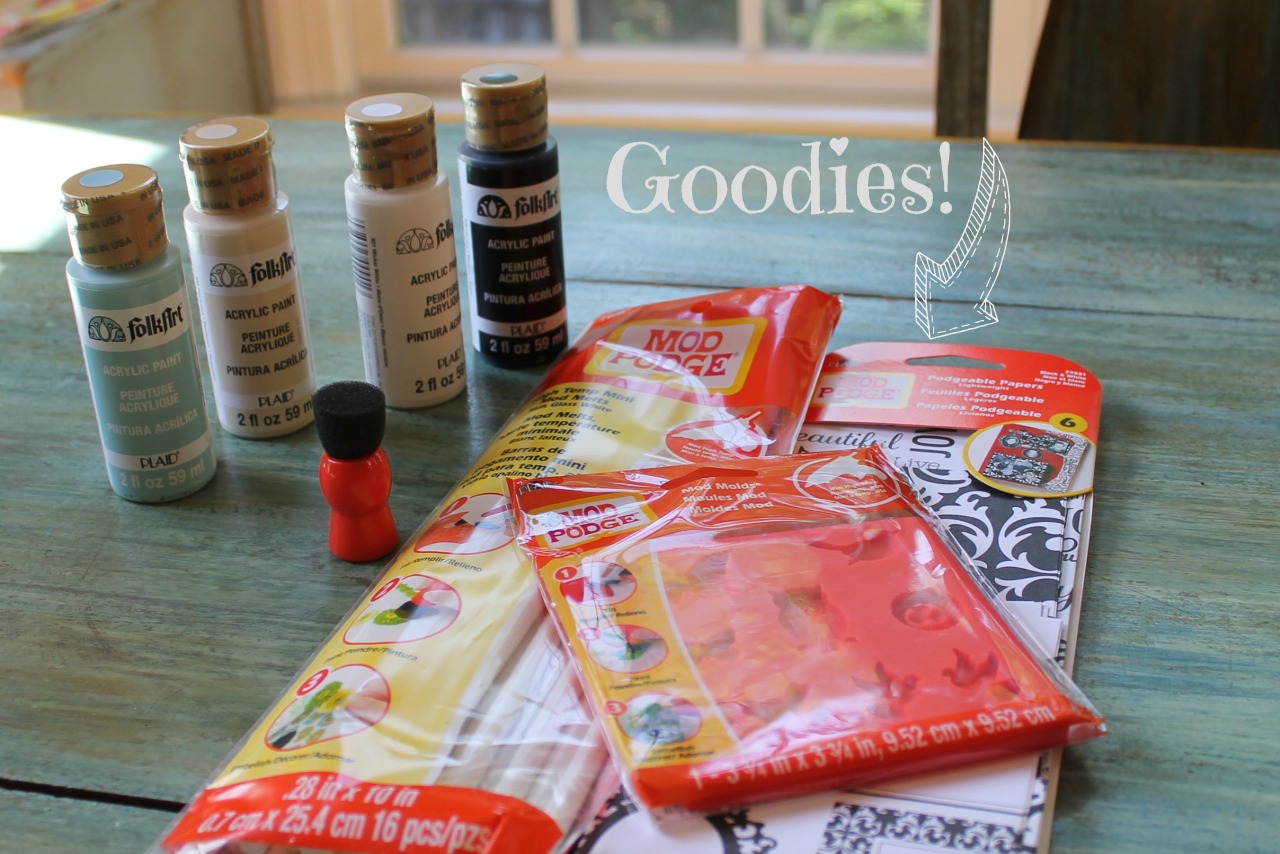 To be honest, when I saw the mod podge melt form, I was a little clueless as to what exactly I would do with these.These forms are small
and I really have never worked with anything like this.
So there it sat on my kitchen table for about a week.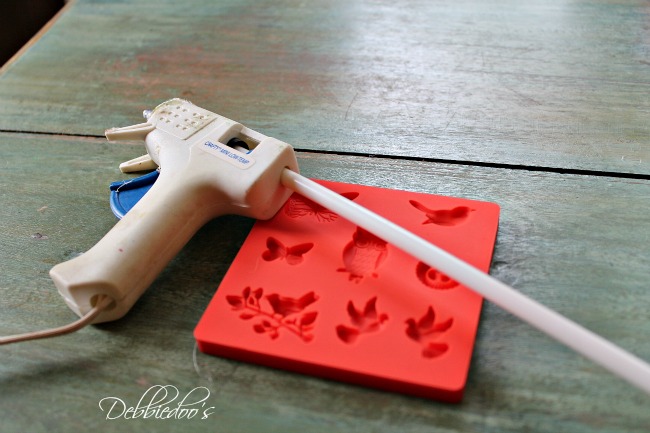 I wanted to do something really different.
I thought these are super cute to make some jewelry with
however,
no that's not me.
How about something cute with a can and embellish with these?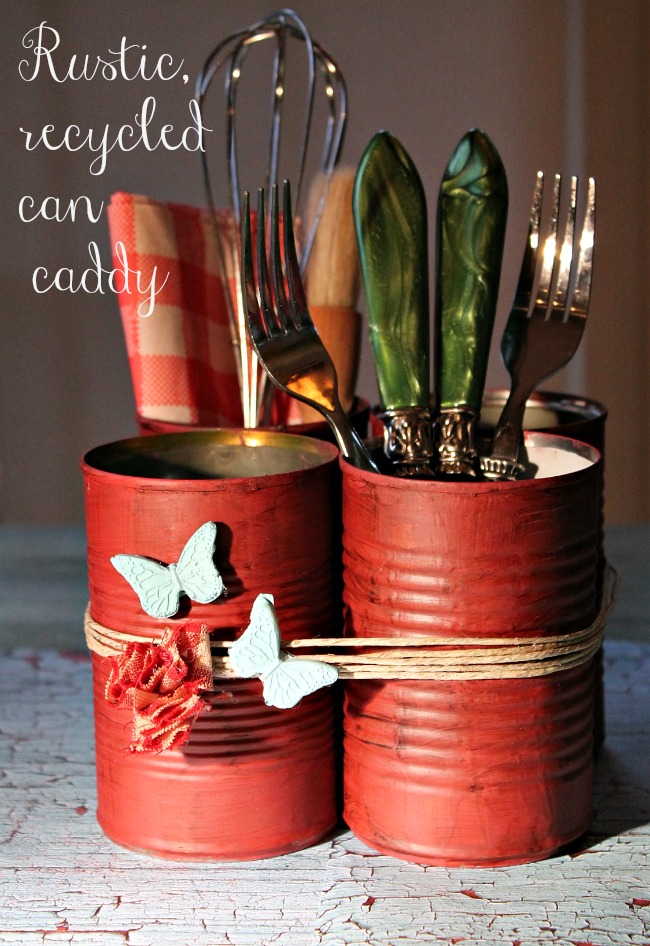 Ok, so that was my first mini trial
I realized I should have trimmed these up with small scissors as you can see I had slight glue overflow.
That would have cleaned it right up.
NO biggie, moving on.
Supplies:
High Temp Hot Glue Gun
Mod Melts in Milk Glass White
Mod Mold
Acrylic Paint
Paint Dauber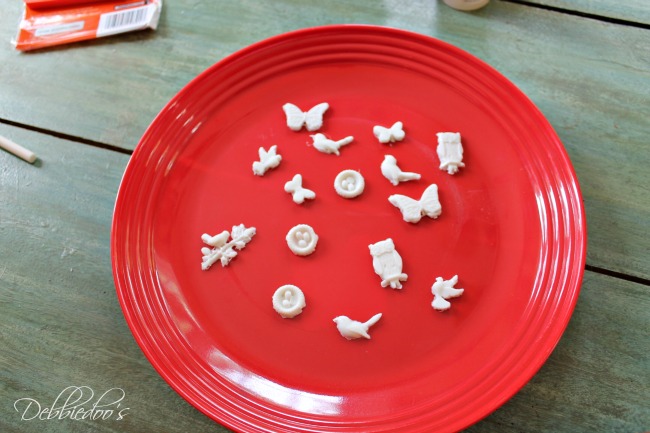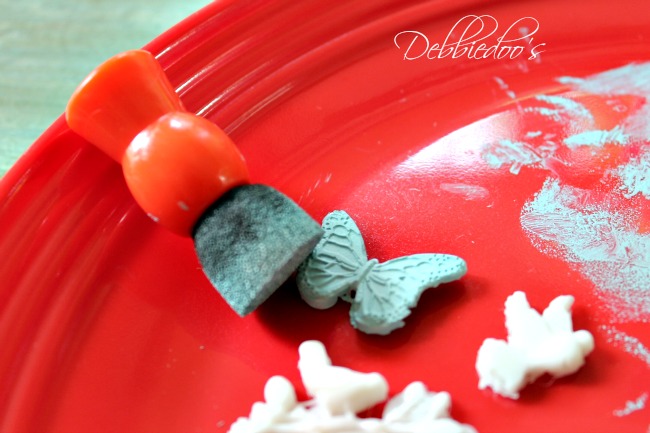 So I got to it, and made the little forms which was simple
Simply insert the mod podge melt stick in a hot glue gun
and shoot the gun into the form
wait ten minutes and pop them out.
Paint with the dabber.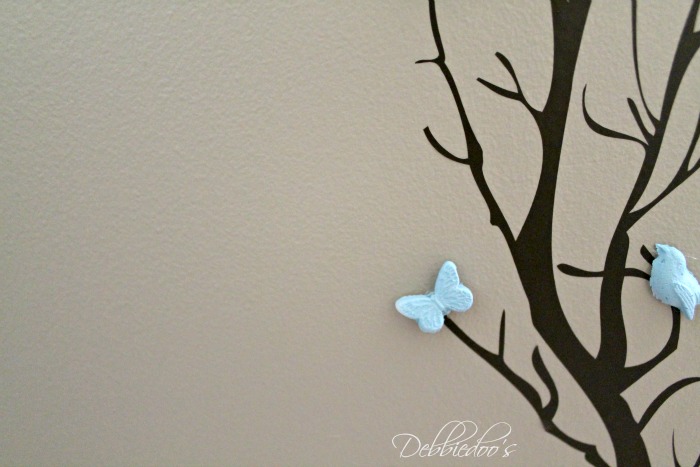 A few weeks back a friend of mine ordered some vinyl wall words for another friends new kitchen.
She received a freebie of a cute tree and bird.
My friend Natalie said here Debbiedoo's you like birds and I am sure you can come up with something fun to do with this.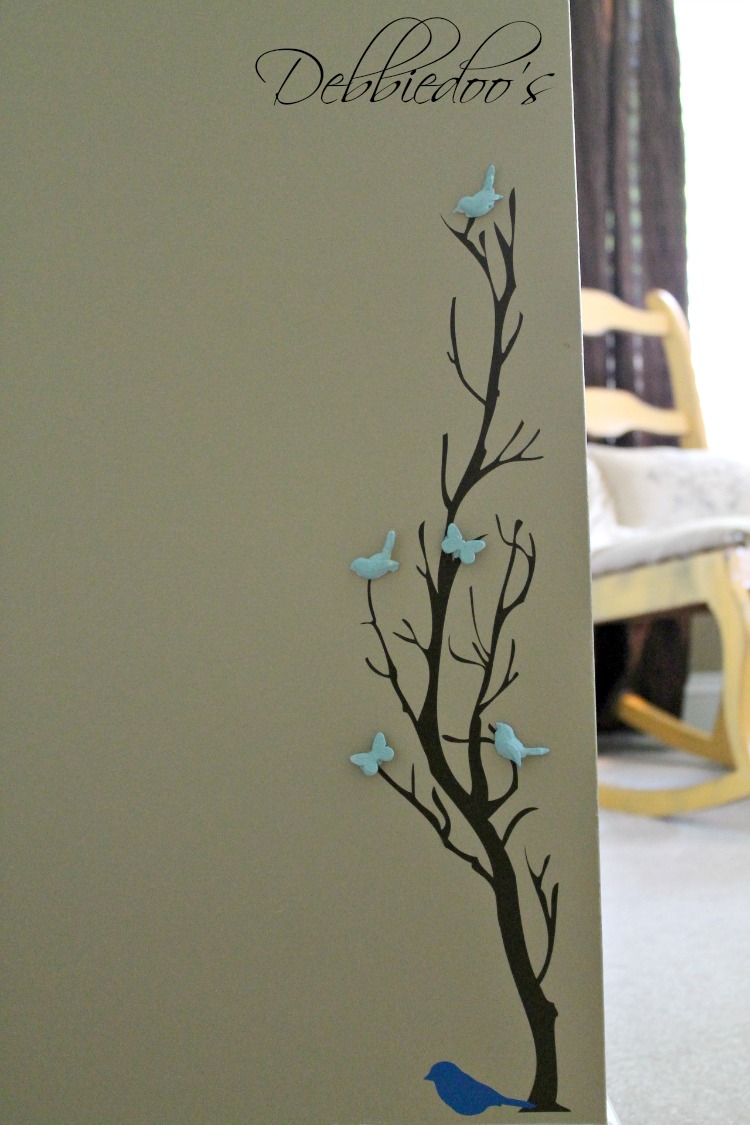 This morning the light bulb went off…
use the mod podge little melt forms to embellish the vinyl tree that I wound up just putting in the guest room as you enter.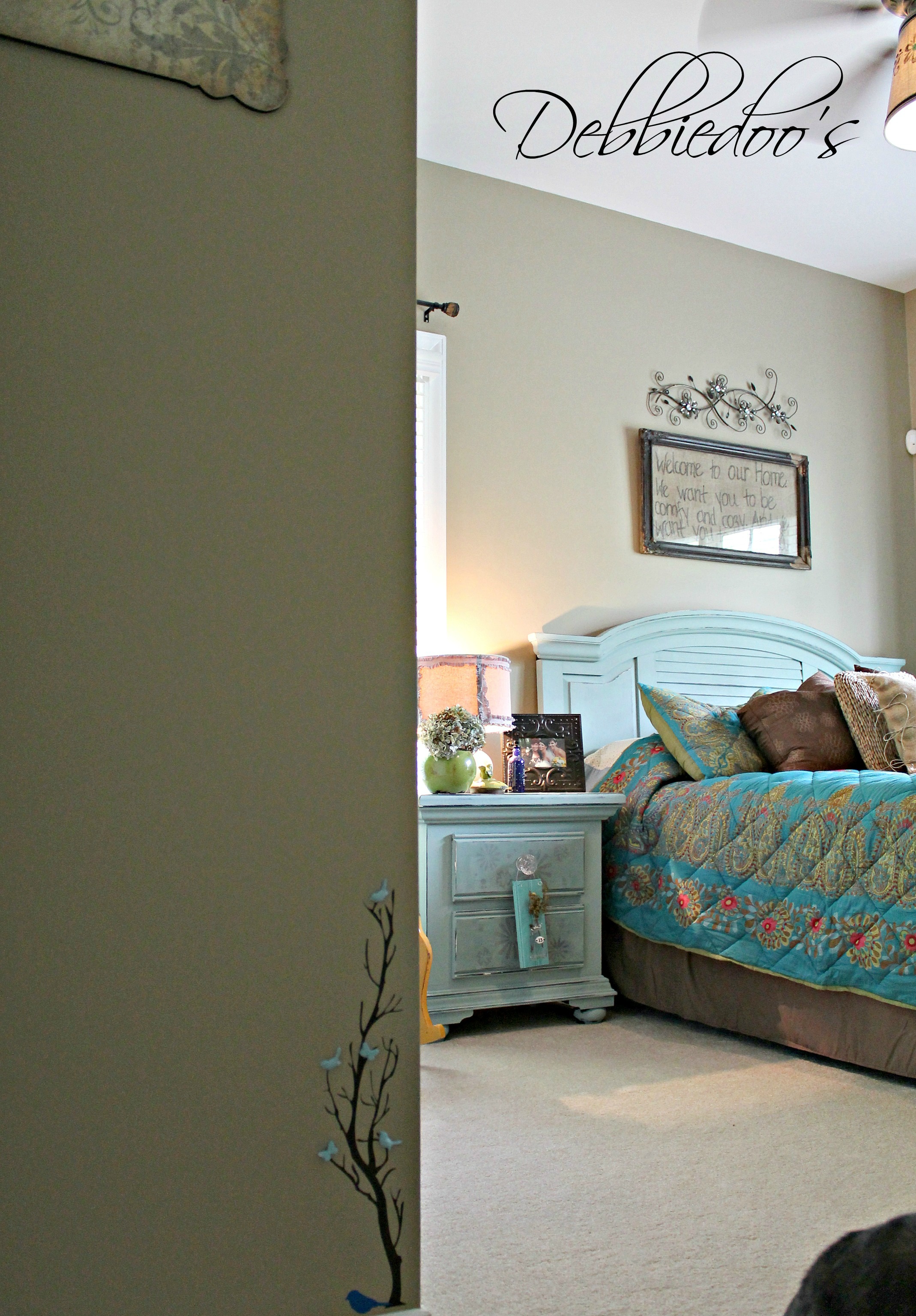 Done deal!
Cute as cute can be:)
 Hope you enjoyed my easy diy art work with mod podge melts.
 Your creativity can go in many directions with these cute little embellishments.
Want to see some other fabulous projects using Mod Melts?
 Check out these amazing projects…down below
Thank you for your visit today!
I share all things, thrifty home decor, crafts and a recipe or two on occasion.
If you would like to commit to becoming a subscriber, I would love for you to join me.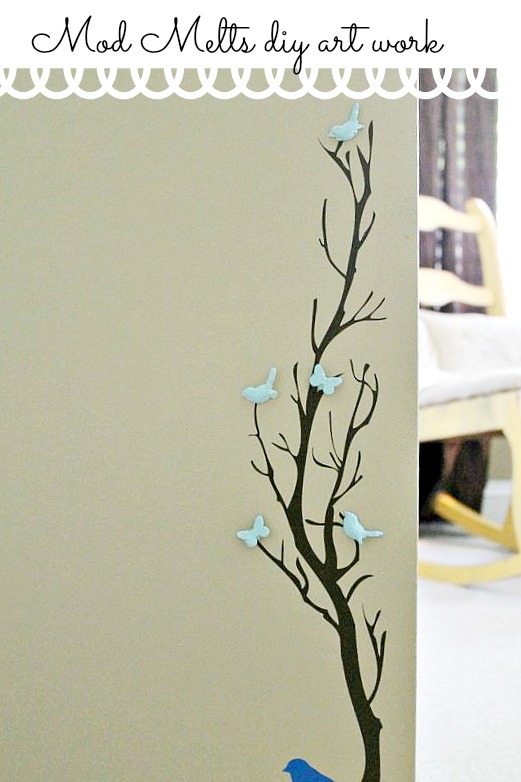 You can also check out my Mod podge gallery of ideas HERE