Whoot, whoot, here it is! So excited to kick off the Dollar tree Valentine's decor and craft party.
Scroll all the way down to see the list of over 75 Valentine dollar tree ideas. YOU need to scroll all the way down to see the list. Thanks!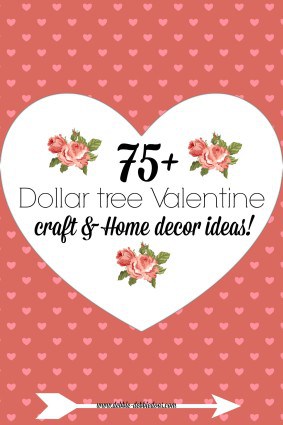 You may have been around for the
Dollar tree Christmas decor party
I
LOVE
the
DOLLAR
TREE.
Today, it is ALL things Valentines Dollar tree party.
I have been busy for about two weeks now preparing and sharing some of my own inspiration.
I will have some more to share in the next week or so as the party continues.So let's get this party in some LIVE action here.
Enjoy!~
Thanks for stopping by today.
Like what you see…follow me around if you like!