Not only is this stencil a running joke out here in blogland,
it is as well in my family.
Especially, my wise allicky sister.
While here visiting,
she went through the kitchen counting how many times I used it….
and read it over and over…mentioning…
it really is not a recipe.
Well NO KIDDING!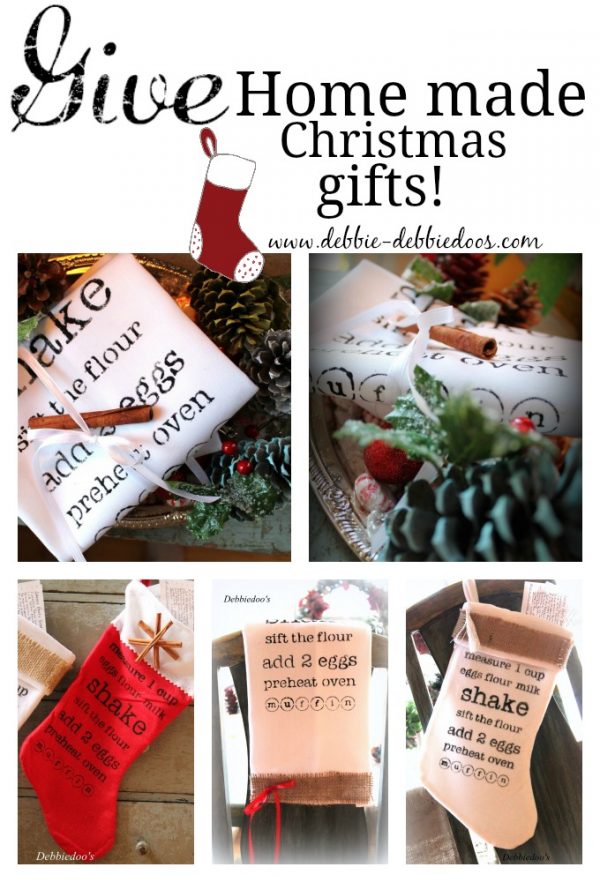 Hopefully you never attempted it.
You may see under my stencil projects, just how many times you will find it.
Go play some eye spy!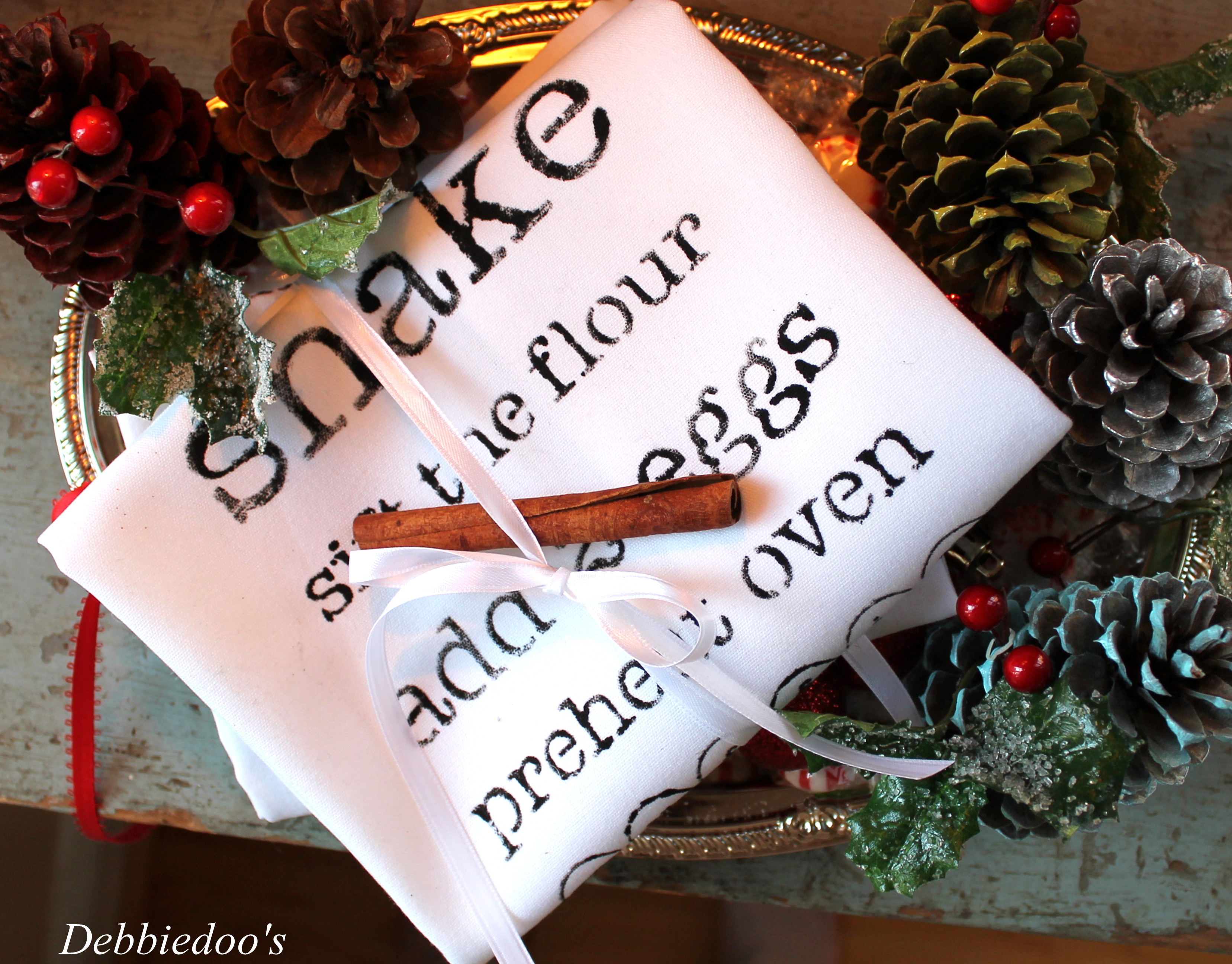 Look familiar now?
recipe stencil found at Hobby lobby for $2.99…you can get it half off on a sale day.
I mentioned on Facebook that this Christmas was going to be a lot of diy
hand made with love gifts, to family and friends.
We are saving our dollars for Dublin.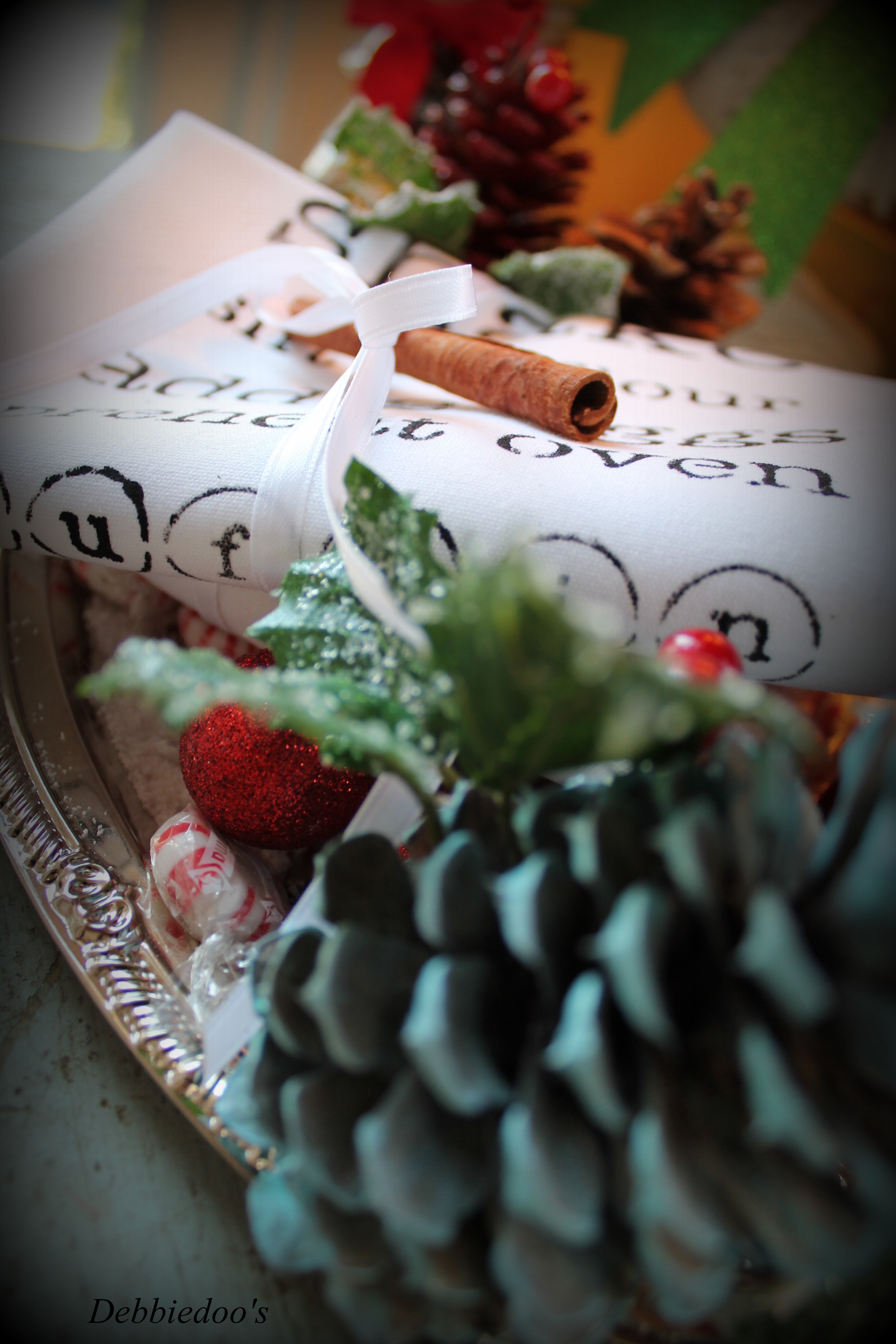 We are very excited about our upcoming trip to Ireland in the Spring with the High school Marching band
Can you believe the mayor of Dublin invited them to march in the St. Patrick's day Parade?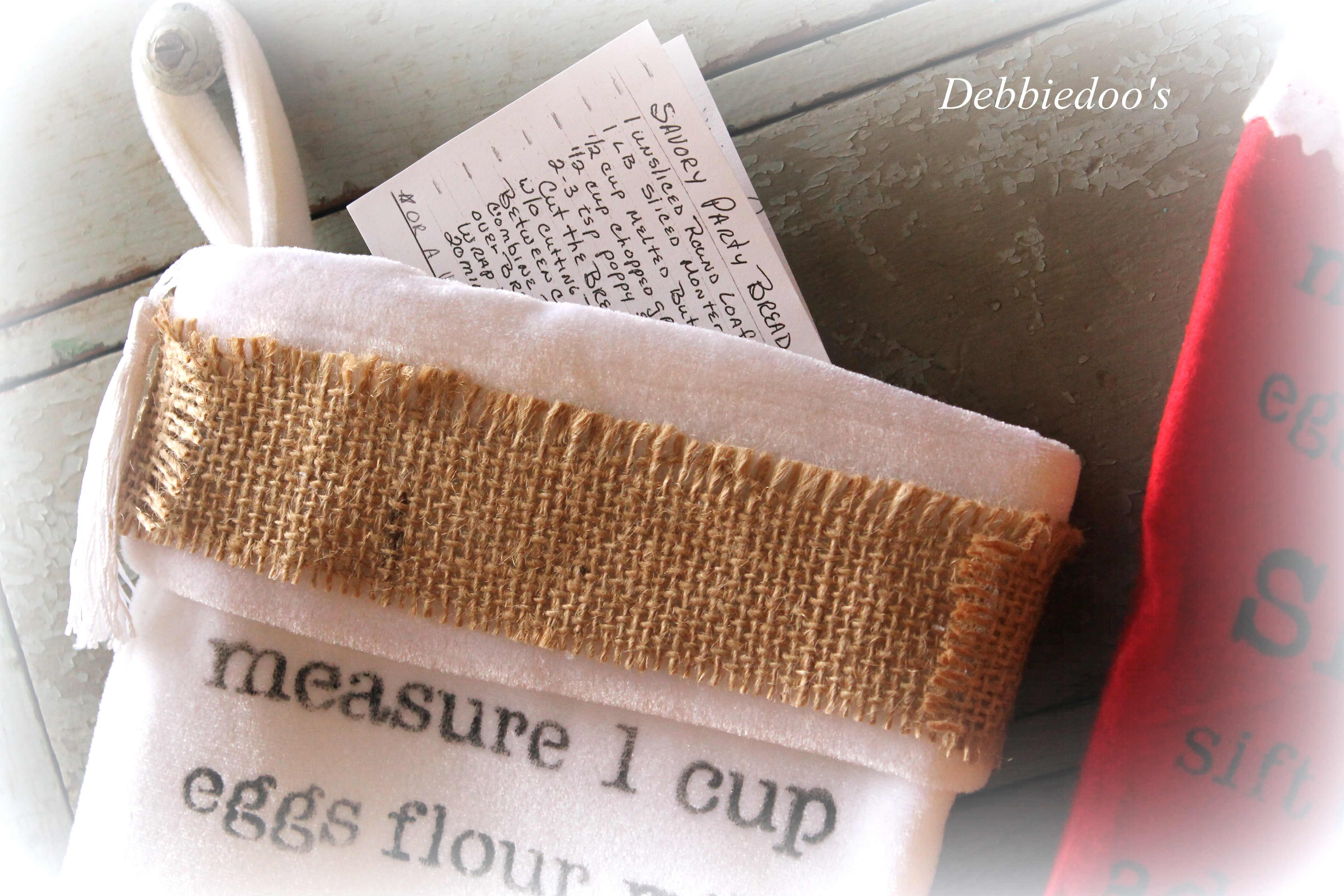 That is a HUGE deal.
In fact, probably one of the hugest we will see in a long time.
Now back to my diy gifts….
look there is a real recipe?
Yes, and a good one..thank you Donna.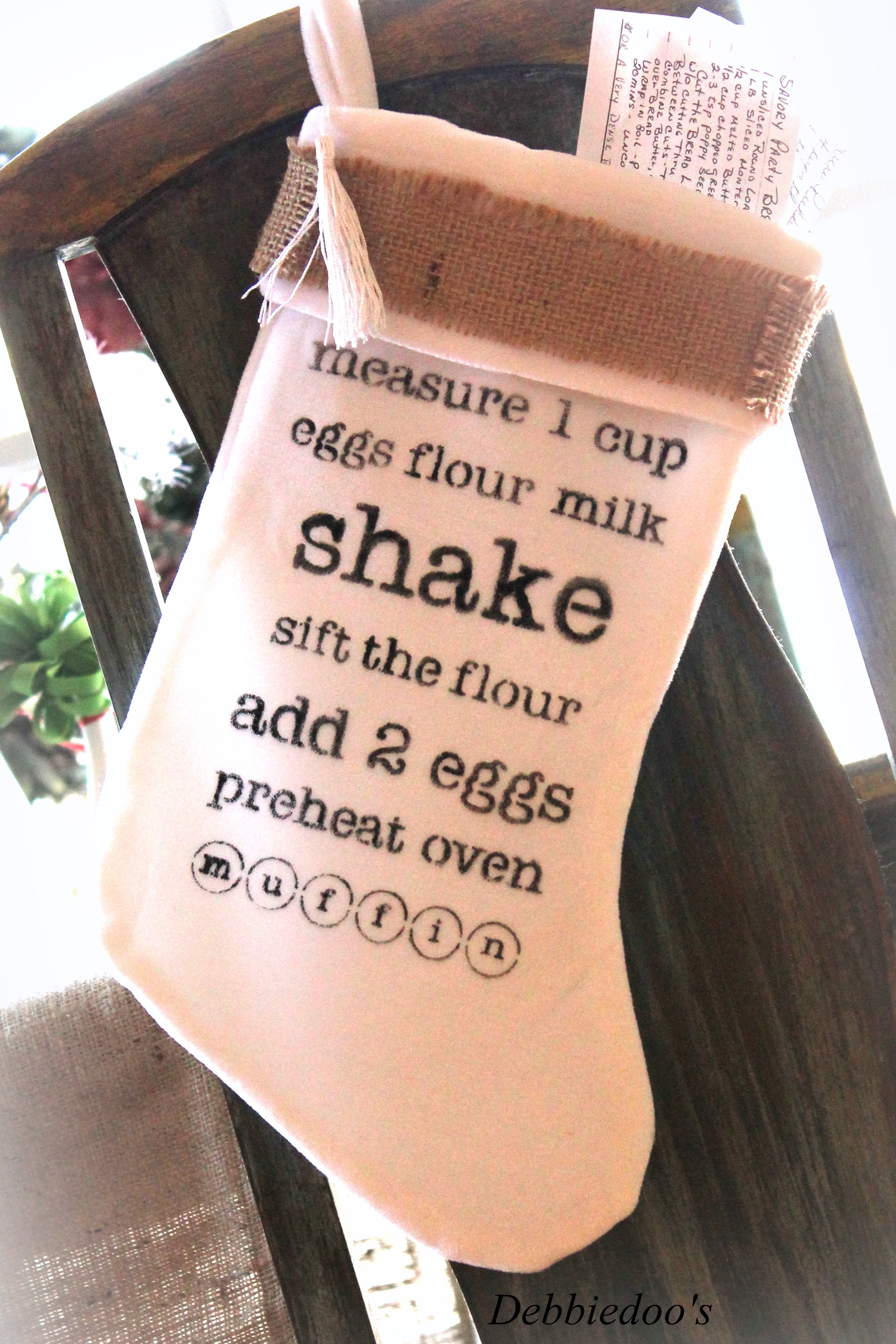 This stocking will be filled with some goodies…plus extra bonus
they have a really cute kitchen recipe stocking now.
This idea was inspired from an inspired blogging friend Peggy.
Peggy does not have a blog, but she is a regular reader of mine.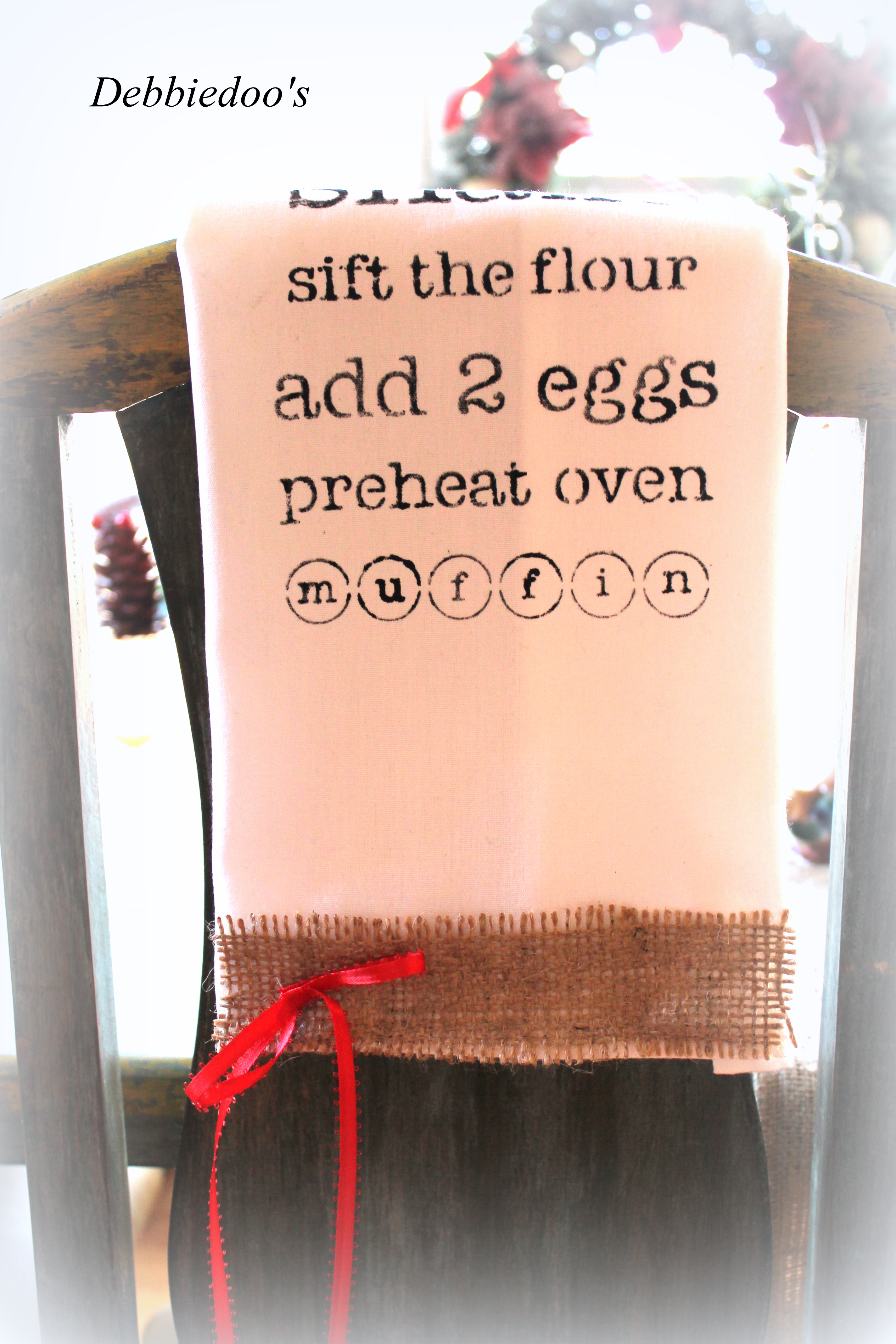 Peggy loved my recipe stencil so much….
that I sent her one of her very own.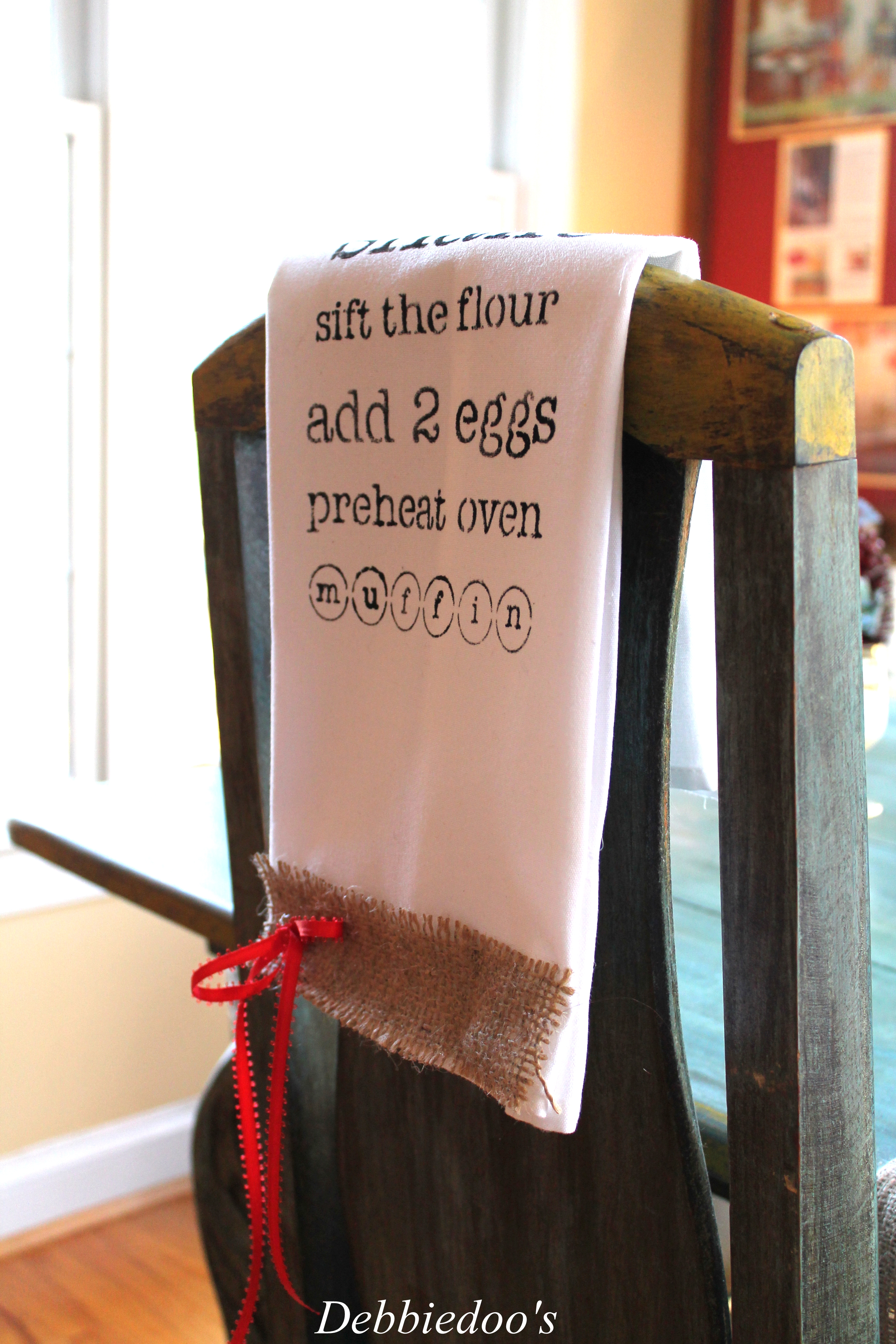 Now Peggy can stencil everything in site…
if she chooses too as I apparently have.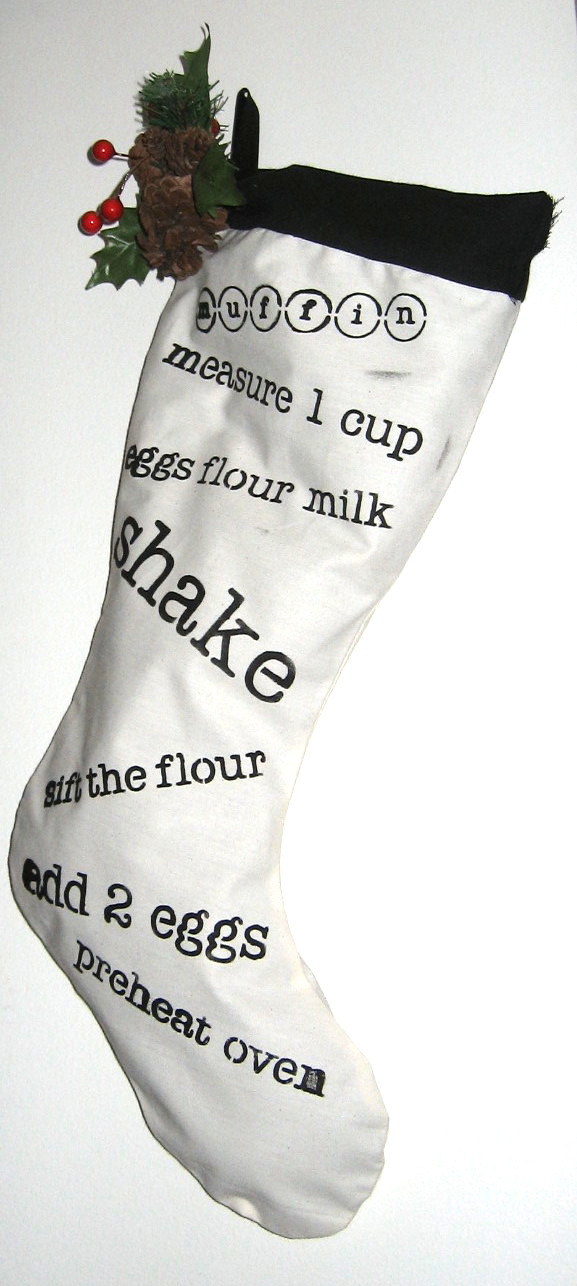 This is Peggy's adorable stocking.
I love how she randomly placed the recipe.
Looks so cute.
Did I mention I bought my stockings at the Dollar tree?
If you happened to miss the 100 + Dollar tree Christmas decor,
you may want to check that out for some awesome inspiration on a budget.
The red stocking needed a cinnamon stick snowflake…don't you think?
This actually is for a friend of mine who loves texture and nature, so I thought this was the perfect embellishment.
Thanks for stopping by today!
Gotta go stencil!
If you love budget friendly craft ideas you are at the right place.
Hope to see you back again, if you are not a regular.
You can check out my Dollar tree Holiday archives while you are here.
My blogging friend Linda just mentioned she made one in burlap. I do believe this is where Peggy must have seen the inspiration…through one of my bazillion parties.
I share lots of budget friendly decor per season. I even throw in a real recipe, not just a faux one you see here. Don't try this one at home, it would be a fail:)
XO