This week I am sharing Christmas decorating ideas, diy ornaments, tablescape ideas and crafts to inspire the season.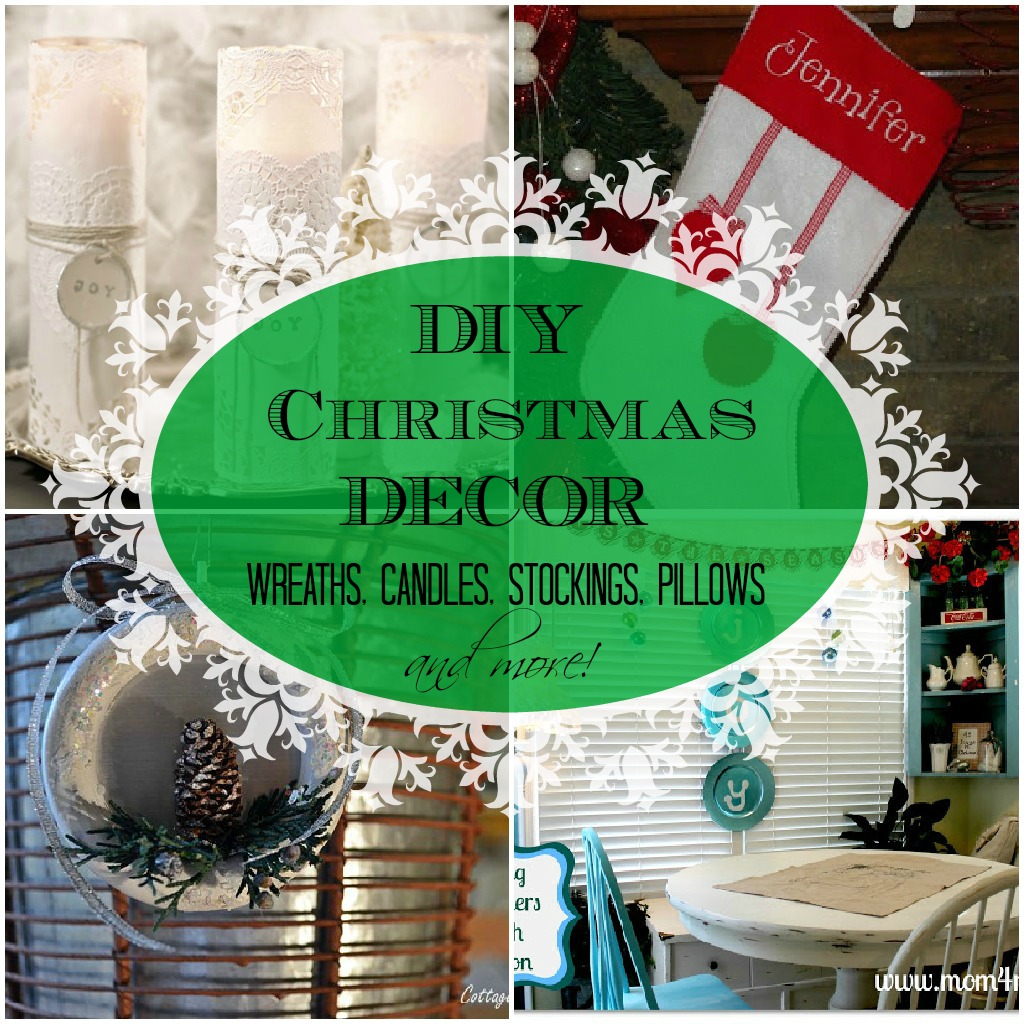 Holy Moly, where is time going?
This week flew by for me.
My Mom and sis were here for the week, and were going home today.
Long story short, they are still going home today, however, my Mom
goofed up on the time, so we get to spend the afternoon now with them:)
Let's take a look at all the fabulousness out here.
Gail from Purple hues shares at the cutest diy angel ornament idea.
A little Clarification shares a really nice diy
Christmas pillow idea
She gives the full tut on this as well.
Linda from the white weathered hutch,
shares a pretty diy Napkin….
Shares a super cute sweater wreath
Kathy from Life on Lakeshore Drive
shares the cutest burlap candy cane wreath
I won't blow it and tell you how she did this, or even what the base is…
You must go check it our for yourself.
shared some of the cutest diy Christmas stockings
Kelly from Eclectically vintage shared
some pretty pinecone table place settings.
Dawn from Creative cain,
always has gorgeous pictures and the prettiest nifties ideas
Karen from Shabby sweet Cottage
shares some diy Dollar tree candles
What pretty gifts these would make too.
WOW, I just love these Karen.
Jessica from Mom4real
shared these pretty JOY chargers…
of course they were another fabulous DIY of hers
shares this fabulous diy
Christmas chair…
I was pretty impressed with her skillzzzz!
Deb gives the full deets on these chairs too!
makes the prettiest twig ornaments.
WOW, I have plenty of sticks in our backyard, and may have to give these a whirl.
or a twirl when I am finished:)
Jane from Cottage at the Crossroads
shared the cutest diy Christmas ornaments….
I won't blow it on this one either and tell you what exactly they are.
talk about repurposing!
Go on over and check it out.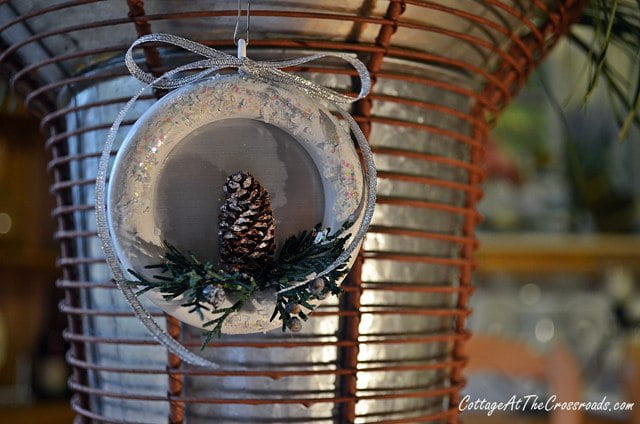 In fact you really want to go over to each and everyone of these fabulous blogs and see what all they have up their sleeves…
always something good.
Don't forget our Dollar tree Christmas party You can check that out too while you are here!

I also pin a few while I am at it…so follow me along there if you wish.

Please add my link or button. If I don't see it, I can't feature you. Thanks:)
NEWBIES blogging 6 months or less and/or less than 100 followers.
NEWBIE graduates, you are no longer a newbie but have attended my party in the past.
CRAFTS/diy, all are welcome.