Hi there!
Today, I am sharing 20+ diy burlap projects that I have done in the past two years.
I see a lot of new friends and faces and thought I would revisit some DIY burlap projects that you in fact may not have seen.
It is so nice reflecting and revisiting some of my past work. Fun to see how you grow and learn along the way.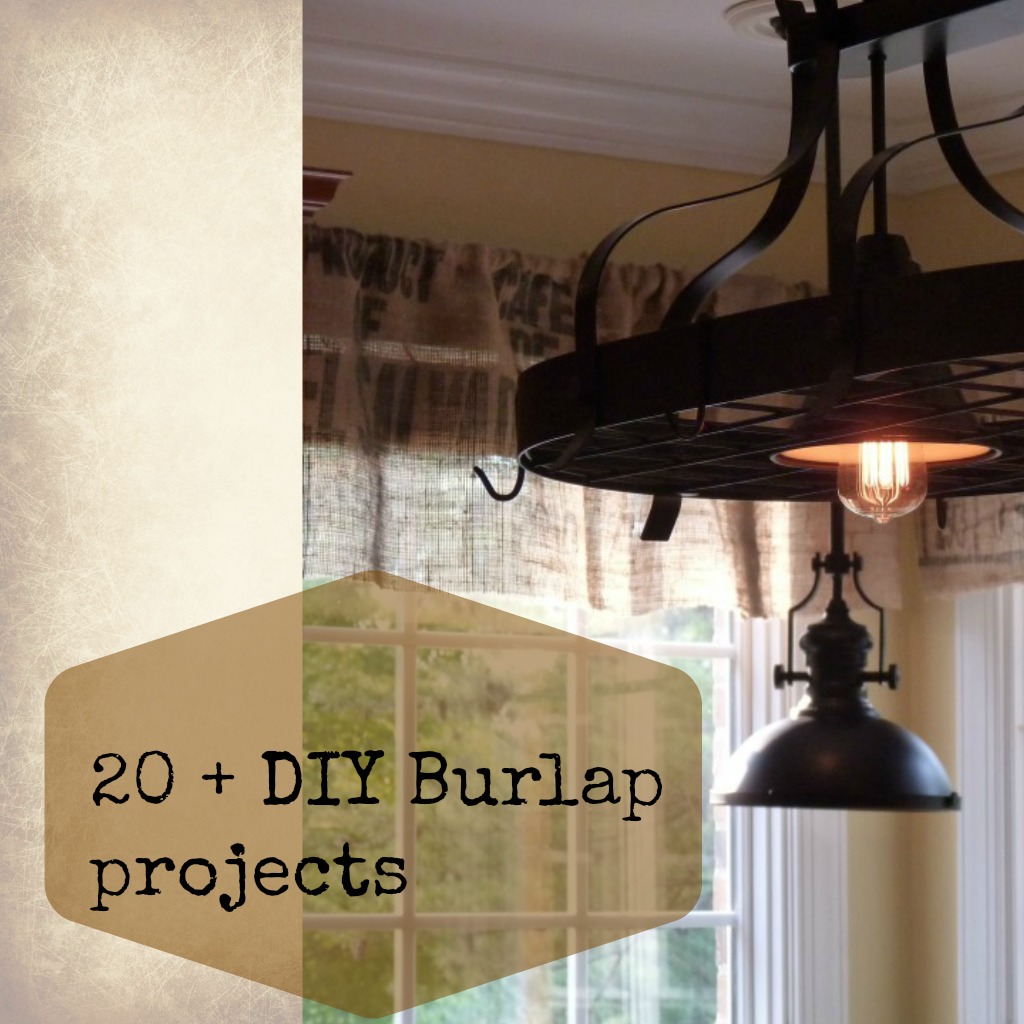 First, let me share,
Very easy tut on these too.
We still use them often.
This diy burlap art work was a cinch.
I still admire it every time I walk by the guest room
All of this Stenciled art work is actually diy by me:)
My No sew burlap projects are always a hit with you all.
NO sew…that's because I can't sew.
But I can stitch witch with the best of them.
In this case, my no sew kitchen burlap valances, hot glue was my friend.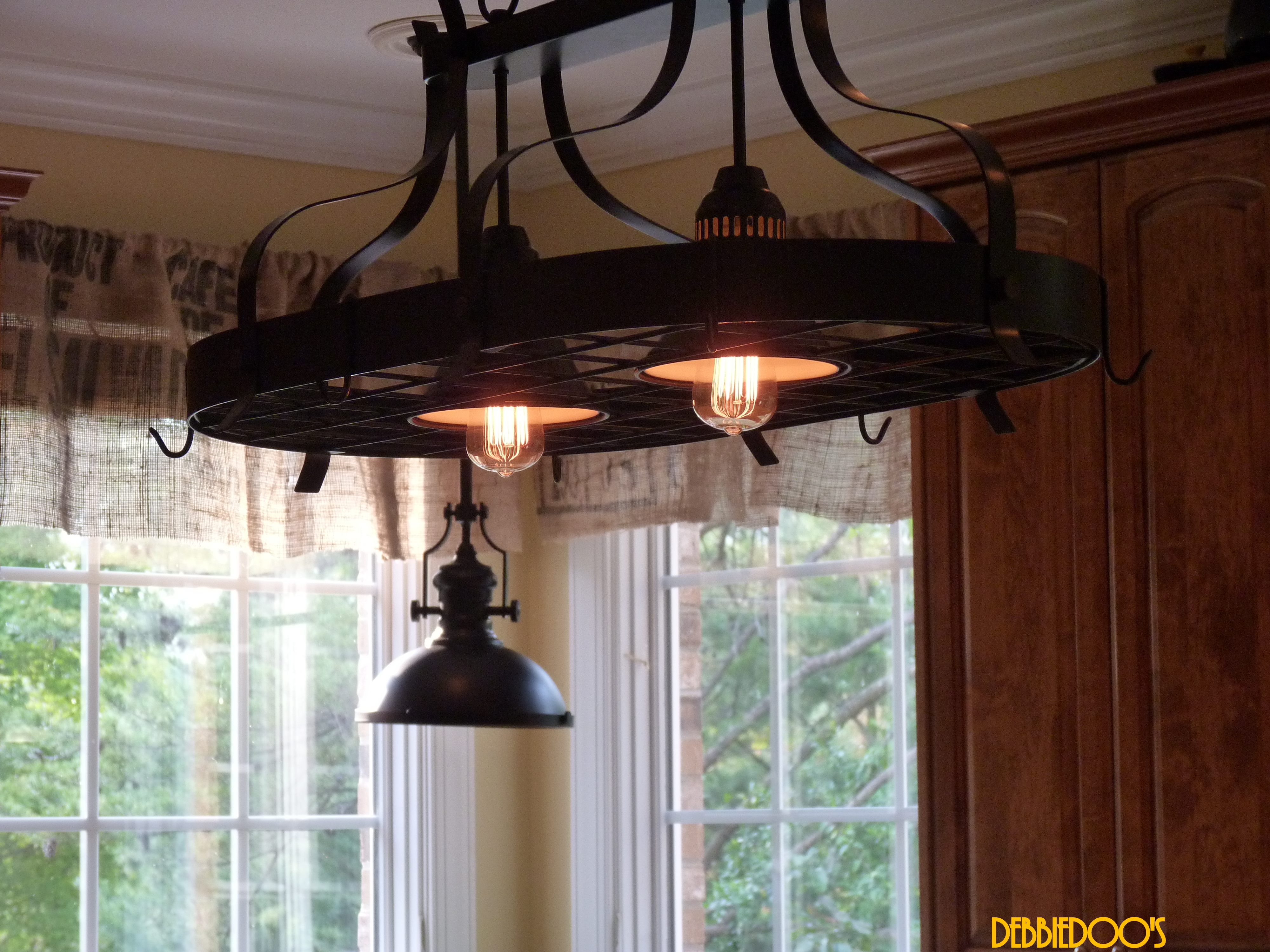 thought I would show you our new lighting too…recent purchase, a Christmas present to each other.
Those are Edison light bulbs that give that vintage look to any lighting.
There there is, my no sew burlap rice bag pillow..
stitch witch was my friend.
Along with some twine to wrap up some loose ends.
Did I mention this bag was free?
For a full tut you can check out that post.
Next
Diy Banner for the FP. This one I really enjoyed.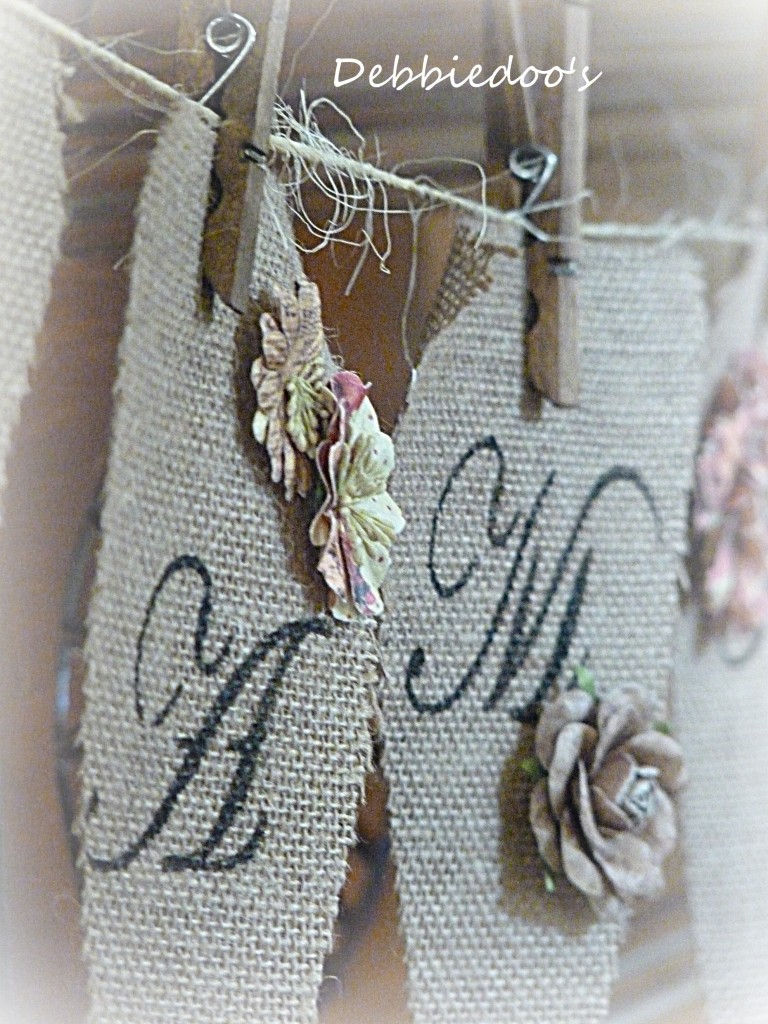 I even added some cute little embellishments.
And instead of Family, I stenciled Familia..sounded fancier in Spanish.
How could we forget our Pool noodle wreath party?
Which btw, wreath no more. I have since upcycled this little ole noodle.
Come on over and join me on Facebook

and Pinterest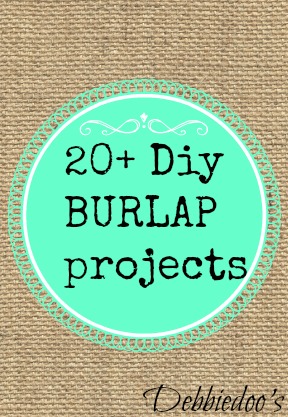 Catch up on my latest Spring burlap projects too!
You also may enjoy my DIY gallery seeing you stopped by today!
I have well over 100 of my own diy crafts and projects that I have done a small budget that you certainly can do too! Check it out!~