Never have I had so much fun transforming a room as I have now.
This is a cheap, inexpensive before and after Tween bedroom makeover.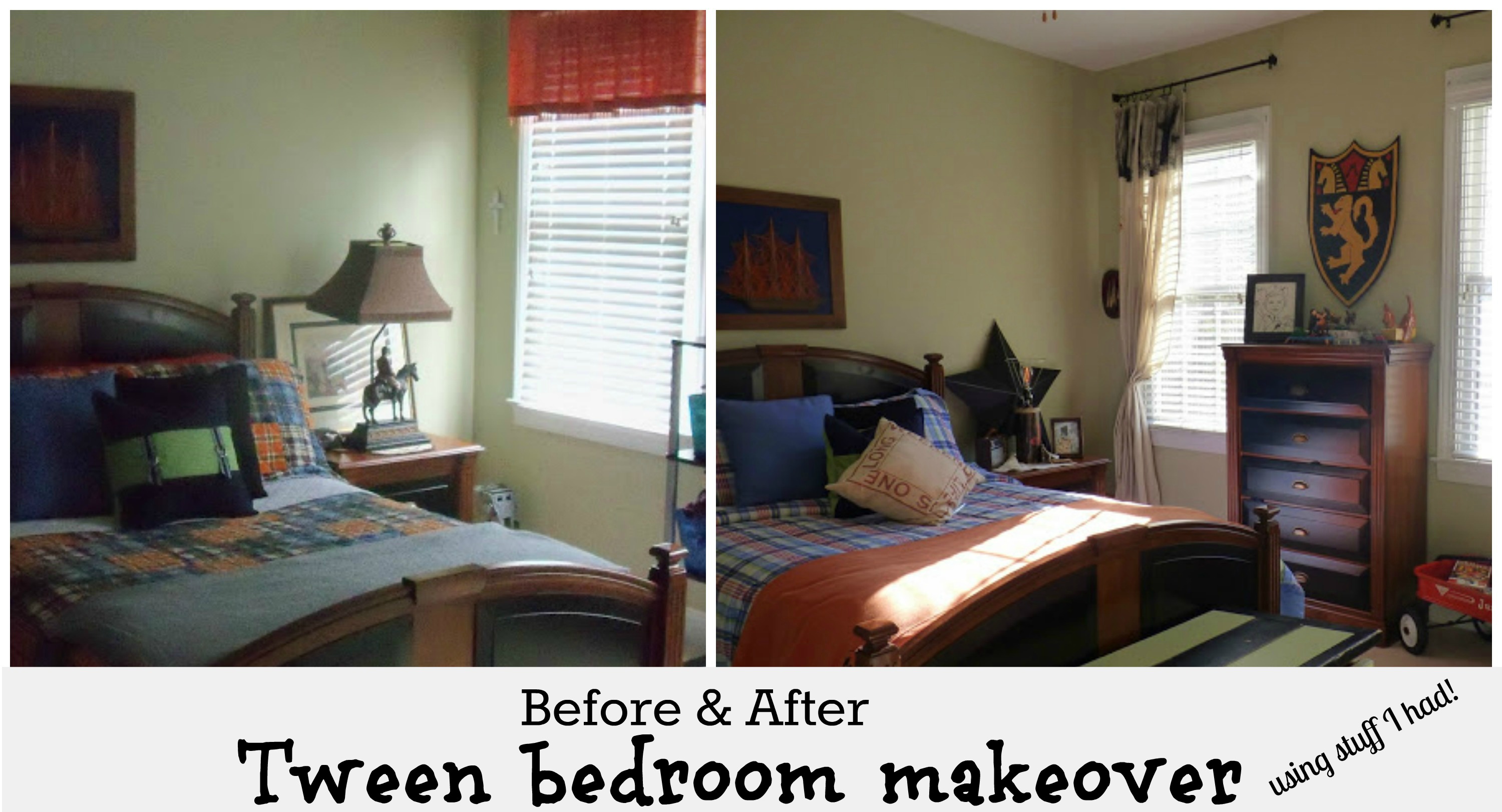 I am not sure if it was all my Gramps positive energy floating around, or that I just truly have fun decorating.
I know for sure it is BOTH!~
Let's start with the curtains. Painters tarps, painted and stenciled. I will give a tutorial soon.
Mike thought I was crazy…this is his old red wagon, that has been sitting in our garage for years…what a perfect time to dig it out.It is about 40 years old. And it is serving a purpose…LEGOS!
Such a cheap and inexpensive window treatment.
The stenciling was fun.
Now this was fun.
Once a pine toy chest turned FUNKAY! I bought the trespassing sign and just sanded the heck
crap
out of it, I wish things could rust overnight, but they can't to my knowledge.
Tutorial on the chest coming soon.
And yes some rust too!
And here was Jack when he came home from school today…He is inspecting that everything is there that should be.
I forgot to show you a few other things…
These are my Granfathers gloves from when he was a child..I think this must have been an ashtray, it's missing the center piece.
Oh and here is Jack's before bedroom:


THINGS I did for this room makeover:
The bedside light
The burlap curtains
The chest
Brought in the wagon, that was my husbands when he was Jack's age.
Brought out old time memories and keepsakes of my Dear Grandfather